Revisiting the 15 Most Read Blogs of 2022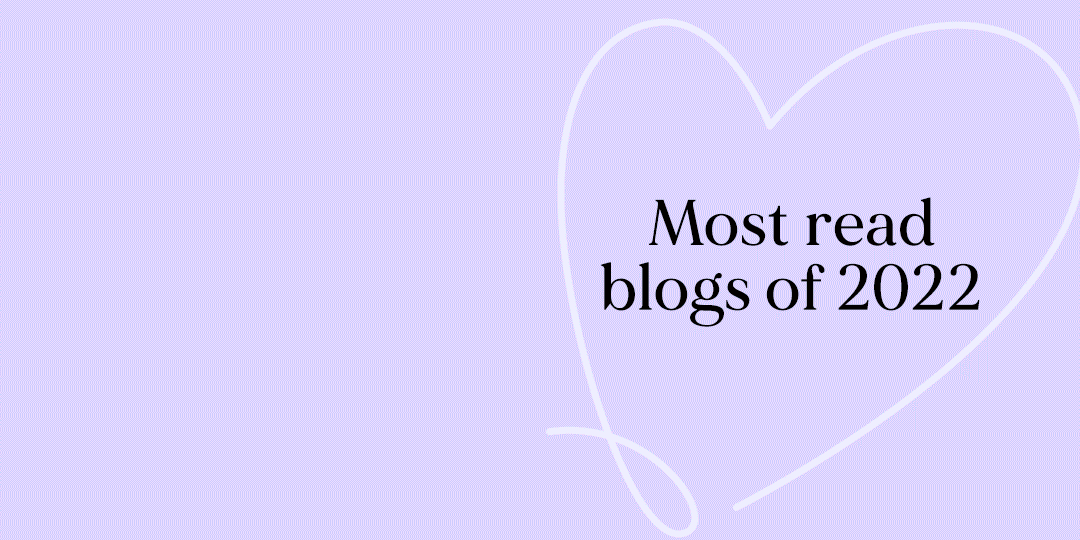 Of the more than 50 articles published in 2022, some recurring themes resonated with readers. Top themes included how to grow giving in organizations, how to launch a successful fundraising campaign, best practices for engaging donors, and how to increase mobile app giving.
Whether you were looking for strategies on the best ways to take advantage of key seasonal giving days or looking for helpful reads on the pivotal role of pastors and faith leaders in the community, the Givelify blog helped power a year of learning in 2022.
Here are the 15 most read articles this year. Let's revisit why readers found these blogs particularly helpful.
How to nurture giving
Growing consistent givers is critical for churches to build a financial foundation to achieve their spiritual vision. Yet some places of worship continue to struggle to increase their members' giving frequency. One pastor provided five research-backed and proven tips to grow consistent givers in your congregation to help transform giving at your church.
Research shows that when churches teach giving monthly, 73% see a correlation to financial growth. When teaching about giving weekly, 90% see financial gain. Learn about the role of faith leaders and other keys to nurturing a lasting culture of generosity within your congregation.
When Bishop McKissick's The Bethel Church used mobile giving for its successful fundraising campaign for scholarships, they surpassed their expectations. See how they used Givelithons®, a marketing and donation tracking tool powered by Givelify.
Digital giving for churches and places of worship is not a fad. Learn how one church encourages donors to continue giving digitally even as in-person worship resumes.
Here's a well-researched fact: People feel more generous when they feel appreciated. Saying thank you meaningfully to your church's donors is key to unlocking more giving. Here are three tips on how to show gratitude to your givers – especially first-time donors.
Many churches and places of worship experience a significant increase in giving on the first Sunday of every month – sometimes as much as 4X higher. Here are three tips for growing your organization's everyday offering to match.
The pivotal role of pastors and faith leaders
Pastors and faith leaders have to pivot their views on attendance, giving, their congregations, and more this year as life slowly began to return to normal after two years of COVID-19 restrictions on religious gatherings.
October is the time to take special care in celebrating and honoring pastors and all clergy for all they do for their congregations and community. Here are a few recommendations.
it's vital to spotlight the Black church's role in advocating for various social justice issues within the African American community. Whether it's tackling food insecurity, police violence, or health disparities, pastors and clergy continue the long-held tradition of serving as faith leaders and community activists.
How to take advantage of key seasonal giving days
Mother's Day is one of the highest worship attendance events annually. This article features a helpful guide on having a memorable Mother's Day service and sparking generosity. We also provided a companion article: How to Plan for Your Mother's Day Service. It's never too early to start planning for 2023.
We highlighted how a grandfather and father –Lauthaught Delaney Sr. and Rev. Lauthaught Delaney Jr. – are passing down the legacy of generational generosity to their progeny Kyle Delaney, a student at Southern University in Louisiana. Featured in a Bravo! Stories of Good video series.
Givelify's community of over 1 million donors and 55,000 organizations raised more than $4.3 million in donations for GivingTuesday 2022 using our online and mobile giving app. The biggest giving day of the year is an opportunity for churches, houses of worship, and nonprofits to join the global generosity movement.
Many organizations launched a successful fundraising campaign using the Givelify GivingTuesday toolkit. Mark your calendar for GivingTuesday 2023 on Nov. 28. Check out the rest of our GivingTuesday article series: How Your Church Can Leverage GivingTuesday to Boost Giving and Crush Your Nonprofit's Fundraising Goals on GivingTuesday.
Easter is the most-attended worship day of the year – even more than Christmas. Easter Sunday is an opportunity for churches of all sizes to have their most important day of giving. This article also featured a downloadable presentation to help churches tap into Easter generosity.
Get ready for the New Year
Around Jan. 31 each year, Givelify donors receive their Annual Giving Summaries, which include the gross donations, visual graphs, and data from all gifts a donor has made using Givelify. This article advises churches and nonprofits on how they can assist their donors in preparing for tax season.
All year long, readers consistently visited our article about Super Bowl LVI featuring the Los Angeles Rams and the Cincinnati Bengals. The Rams won the game, but football fans loved reading about the generous players on both teams, including the Rams' Von Miller and the Bengals' Joe Burrow.
Thank you for reading!
We appreciate your continued interest in the Givelify blog. And if you have friends or colleagues you think might enjoy reading these articles, we hope you'll consider sharing them on LinkedIn, Twitter, or Facebook. Thank you for your continued trust and partnership!
*Givelithon® is a registered trademark of Givelify.