Do good work.
Not hard work.
Next-day deposits. No monthly fees. No contracts. Ever.
Givelify makes giving easy
"Easy way to give and track your donation amounts instantly! You also get a yearly statement for tax purposes if needed. Love it!"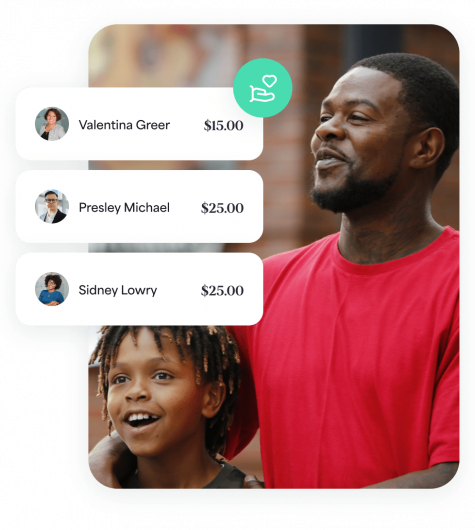 No distractions.
More joy.
Three in four Givelify givers complete their gifts. Their generosity, your work, and our distraction-free giving experience work together to grow your donations—and donor base.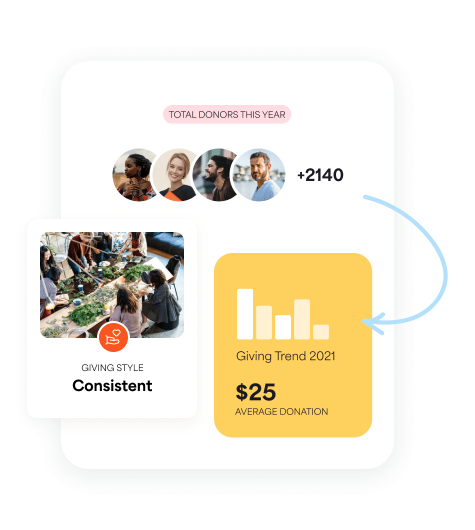 Electrify your giving potential.
Get unique insights into your donors' giving patterns, powered by artificial intelligence. Use that power to build fresh growth strategies. Follow up on gifts with built-in donor messaging.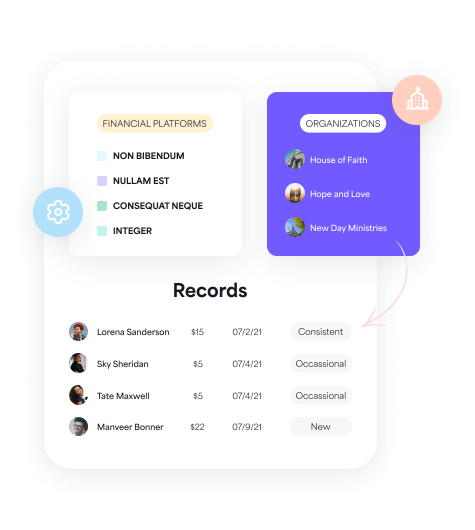 Keep your records spotless.
Life is about balance. So stop wasting time balancing your books. We track all of your giving throughout the year—for you and your donors. We build our reports for QuickBooks and other financial management software solutions.