How The Bethel Church raised $115,000 in 6 hours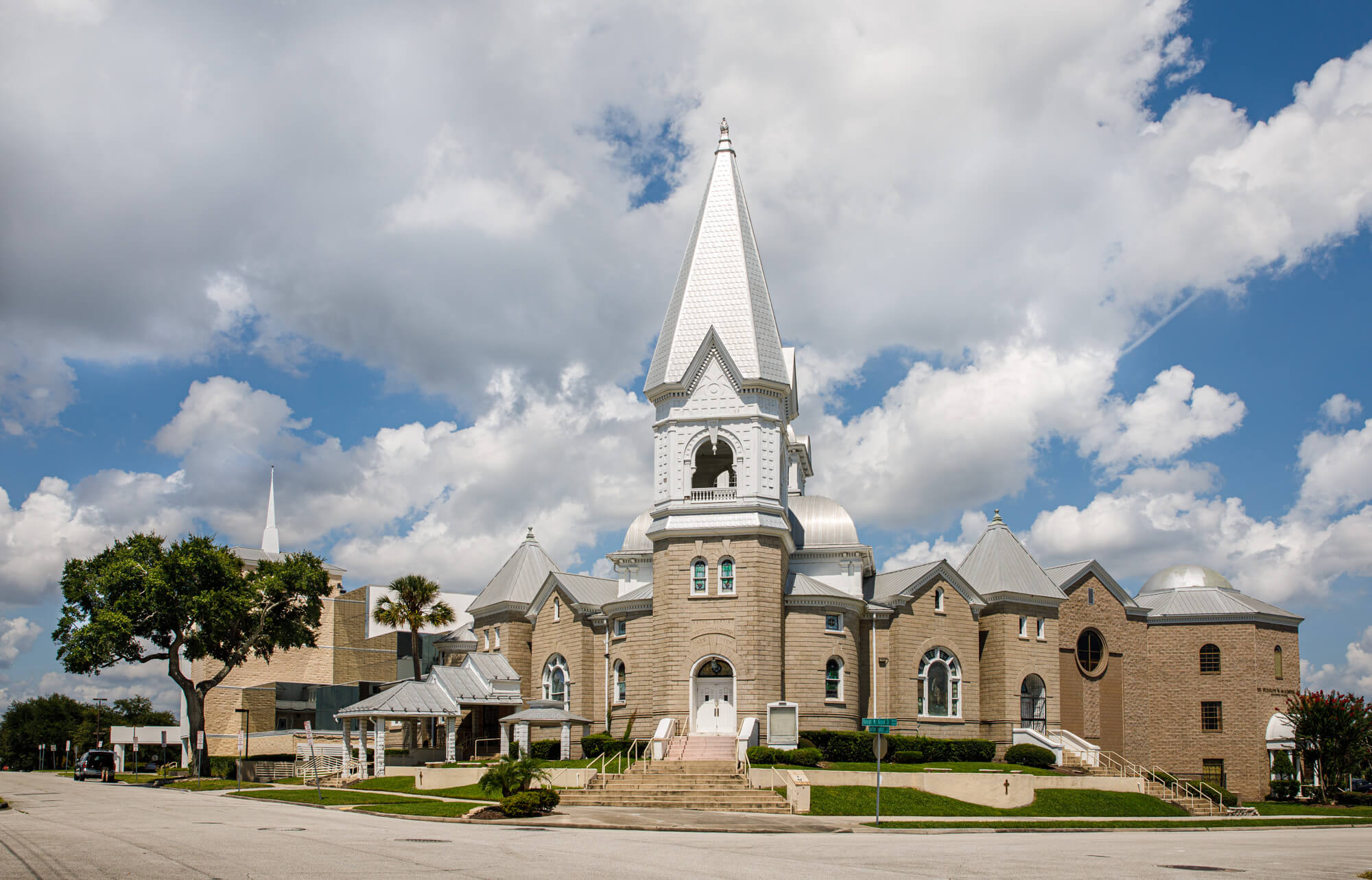 Bethel, led by Bishop Rudolph McKissick Jr., is the oldest existing Baptist church in Florida.
In the summer of 2020, The Bethel Church of Jacksonville, Florida, had to make a choice: cancel their annual church fundraiser for scholarships or find another way to help students get to college.  The church decided to take its annual scholarship fundraiser online.
Before the pandemic, Bishop Rudolph McKissick Jr. hosted a walkathon as a church fundraiser. Participants would get sponsors for their walk and all the proceeds would go to an annual fund to support students in the church with their educational pursuits.   
Since then, the church has pivoted its fundraiser to an online version of a telethon. This live fundraising campaign is called a Givelithon®, powered by mobile giving on Givelify.  Using this tool, Bethel raised $100,000 in 2020, and $115,000 in 2021 for student scholarships.   
And they are gearing up to do it again this year on July 31. This time they have an even bigger goal: $150,000 for students wanting to further their education. 
Why raising money for scholarships is important to Bethel
Bethel is the oldest existing Baptist church in the state of Florida. After the Civil War, all the white slave masters that were members of the church took all the freed slaves to court.
"They said to the judge: Listen, slavery is over. They are no longer our property. We don't want them in our church," Bishop McKissick said.    
In an ironic turn of justice, the judge noticed that there were more freed slaves than slave masters, so the judge awarded the church to the freed slaves.   
Like many churches post-emancipation, Bethel has been authorized for vocational training because, says Bishop McKissick, "Back then, there was nowhere that Blacks could really go."    
Thus, Bethel has always been an educational institution. In every era of the church, "the bedrock has been something dealing with education, which makes our Scholarthon [the name Bethel gave to their educational Givelithon] so powerful," he said.   
What is a Givelithon? 
A Givelithon is a powerful marketing and donation tracking tool. Campaign progress is updated in real-time with a live feed of all incoming donations and a running donation tally. This helps keep givers apprised of your progress toward your fundraising goal.  
Since 2008, people have been using Givelithons to raise money for all sorts of causes. From charities to schools, from nonprofits to churches, people are using this unique giving vehicle to make their fundraising goals a reality.   
The beauty of the Givelithon is that it is easy and convenient to use. You simply create an online giving page and send the link out in your email newsletters or post it on your website. Then, donors can visit the page and make contributions with just a few clicks of their mouse.    
With Givelithons, you can: 
Create excitement and a sense of community for important causes

 

Publicly recognize and thank donors for their contributions

 

Jump start the

adoption of Givelify

within your donor base to increase giving over the long term by including app download instructions periodically during the event.

 

 
How Bethel plans its Scholarthon
In July 2020, Bishop McKissick and his wife, Pastor Kim McKissick, hosted their first live feed fundraising event. To make it a success, the McKissicks decided to go all out.
Pastor Kim said, "Our Scholarthon consisted of different challenges, entertainer guest appearances, speeches from the presidents of Historically Black Colleges and Universities (HBCUs) and local colleges, student testimonials, and a giving push at the end."  
Guest appearances have included gospel artist Kirk Franklin, reality television star  Giselle Bryant, activist Tamika Mallory, and more.  
In 2021, Bethel raised $15,000 more than they did the previous year, and were able to give 84 scholarships to students of all types of academic pursuits.  
As for their strategy, here are the five steps they used to plan their giving event: 
D

ecide on a time frame

to host your Givelithon. Of course, you can now make this a hybrid event now that many COVID-19 restrictions are lifted. Last year, the church decided hosted its event from 6 p.m. to midnight.

 

 

Include your

custom giving link

from Givelify where people can add their donations. It helps to only offer one way to give so the total that's being given is all tracked in one spot. You can also add a custom "envelope" that tags gifts to go into a certain fund. 

 

 

Invite guests to speak or perform

specific to the nature of the fundraiser. For its church fundraiser, Pastor Kim said Bethel invited educators, artists, DJs, and others she knew would create a buzz and get more viewers.

 

Present a giving challenge.

This could mean

a securing

 a matching grant, donated prizes, or a simple friendly contest between ministries at your church. Bethel had several groups that raised money among the ministries, college student groups, members of Greek organizations (Pastor Kim belongs to the

Alpha Kappa Alpha Sorority

and Bishop is an

Omega Psi Phi Fraternity

), and others. 

 

 

Finally, ask for sponsorships

from outside corporations. 

 
Once your Givelithon is planned, now it's time to host the event. Here are six tips Pastor Kim shared that allowed Bethel's Scholarthons to be so successful.    
7 tips for successfully hosting a Givelithon
#1: Show a compelling impact video
Nothing makes a giving experience more joyful than finding out the impact of one's generosity. Bethel will share the Givelify-produced Bravo! Stories of Good about Shmara Francesca. 
After finishing a couple of years of pre-med, Shmara paused her education. Marriage, two children, and two brain surgeries later, she found herself "aged-out" of most grant and scholarship opportunities. That's where Bethel and the McKissicks stepped in.   
Watch the video to see more the impact of generous givers.
#2: Recruit tech volunteers
Keep your program running smoothly with experts or experienced volunteers who can keep your feed live and running.  
#3:
Use your connections
Do you or members of your organization know any celebrities, influencers, or community leaders? Include them to speak, sponsor, or simply commit to watching! 
#4:
Host in-person watch parties
Invite your organization's members, volunteers, and/or givers to meet up for a watch party. Or, if you don't want to host an in-person event, you could ask different church members to host their own watch parties at their home or other convenient location.
 #5:
Tag all the participants and talent
on social media
Do this before, during, and after the event. Tagging adds more reach on social media. Everyone tagged has exponentially more followers, thus serving up your social media post to those who would otherwise never hear about your fundraiser. 
#6:
Thank your donors live as they give
What's better than a thank you letter? A public acknowledgement of your gift!  
 #7:
Update your givers
Bethel created a sweet video that shared a little about each student (all 84) who received the scholarship and how they were going to use the money. 
Scholarthon 2022
Bethel's next Scholarthon will take place on July 31 from 6 p.m. until midnight ET. On that day, the event can be viewed live via Bethel's Facebook page and on their YouTube channel. According to Pastor Kim, there will be surprise guests, so don't miss out on this fun way to do more good! 
Do you want to host a Givelithon? This unique online event fundraising tool allows donors to give in small increments over time, making it easy and convenient for them to support your church or organization.  
 Visit the Givelify Support Center online or contact Givelify Customer Support at (317) 663-3088 or support@givelify.com.  
*Givelithon® is a registered trademark of Givelify.
Recommended for you: