Increase Your Church's Everyday Giving to Match First Sunday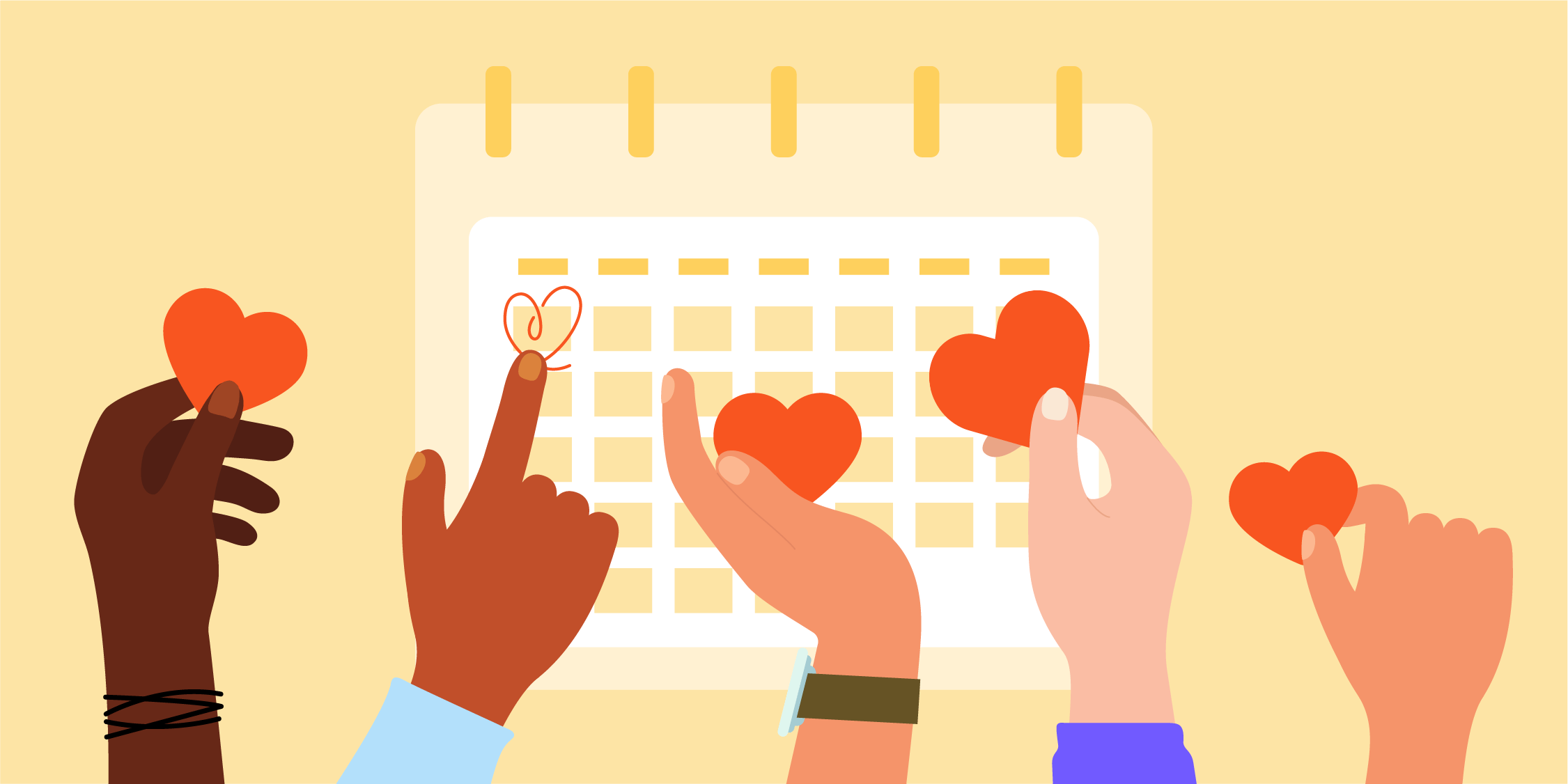 We all know how important the first Sunday of the month can be for the bottom line.
For many churches and places of worship, the first Sunday worship day will likely be the highest giving day for the entire month.
Both the amount given and the number of donations made on first Sundays are each 4x higher (411% and 425%, respectively) than on an average day. That's based on Givelify's analysis of 2021 weekly data from our online and mobile app platform.
We're confident that you're seeing similar giving data at your church or place of worship.
But the question for pastors and faith leaders remains. How can your organization's everyday giving increase to match the first Sunday of the month?
Imagine what your church or place of worship could do if it quadrupled its regular giving. What are some of the visionary community projects your organization would launch?
As the pastor or faith leader, what would it mean to be able to financially bring life to your vision for your organization?
Here are a few ways to increase church giving everyday – and not just on first Sundays.
Teach about the religious mandate to give
Most members of your congregation see giving financially to support the work of their church or place of worship as an expression of their faith.
According to the recent Giving in Faith report, among the primary reasons faith givers financially support their place of worship are:
religious conviction (65%)
the worship experience (37%)
a desire to compensate their church or place of worship for opportunities it provides them (26%)
Congregations and their congregants also believe that giving regularly, even more so than regular attendance, is a fundamental component of belonging.
So much so that 68% of individuals agree that giving either a minimum amount or any amount to their place of worship regularly is necessary for membership.
About 71% of pastors and faith leaders agree. They also accept that a pivotal part of their church leadership is to reinforce the religious conviction to give.
They accomplish this by leading their members and online supporters to donate to the place of worship where they belong or call home – even virtually.
There is always an opportunity to grow your organization's donations by adding new givers or encouraging church donors to become faithful, consistent givers.
It starts with regularly teaching the importance of giving generously and the role it should play in your congregation's faith.
"Congregational leaders and pastors can provide a meaningful service to their members by teaching about money more broadly.
"Scripture has a lot to say on nurturing generosity of the people entrusted to your care," said Melissa Spas, representing Indiana University's Lake Institute on Faith & Giving, during a recent webinar with Givelify.
Champion your community outreach to inspire everyday giving
Doing good and giving back are central tenets for many churches and places of worship – and their members. It also inspires congregations to give generously.
To that end, 97% of faith givers expect their congregations to serve and uplift their communities. Congregations are largely able to meet or exceed these expectations.
More than 90% of those participating in our Giving in Faith survey report that they offer community outreach or services.
We often hear from pastors and faith leaders that it helps to align your appeal for donations with your community impact.
An appeal to "pay the bills" or "meet this year's budget goals" may not resonate with all members of your congregation. But your community impact often will.
Provide a tangible reminder of where their money is going when they give. Let them know as often as possible that their everyday giving makes a difference. Also let them know in as many formats as possible – from the pulpit, via email or text, and on social media.
Being a community-minded ministry is not only a spark for generous donations. It's also a sign that a church or place of worship is alive and growing.
Thom S. Rainer, a church consultant and author of the bestselling book "Autopsy of a Deceased Church," highlights a red flag. And that is if a church doesn't look like its community or doesn't have community-focused ministries.
Visit our Bravo! Stories of Good video series to see how our giving partners are changing the world with their kindness, generosity, and acts of joy.
Watch as they serve senior citizens, at-risk youth, students, teen mothers, and other communities in need.
Add a digital solution to increase everyday giving 

The best way to tap into everyday generosity is to make giving easy for your members and online supporters. With an online and mobile giving app, they can give any day of the week.
By merely adding a digital giving option, the average church will gain an extra $300 per year per regular churchgoer, according to Lifeway Research.
Givelify's online and mobile donation app can be used at any time, at any place, and for any amount. As a digital giving solution, it'll help you raise even more money. Giving increased by 25% in one year after the First Baptist Church of James Island added Givelify.
And this church is not alone. The average Givelify user gives $3,960 a year to their church or place of worship, our findings show. That's nearly five times (5X) the national average of $17 a week or $884 in annual giving.
Adding a digital solution – such as a church giving app and an online giving platform – to your organization's giving options will promote real-time generosity.
It increases the opportunities for your members and online supporters to give at the moment of inspiration.
Follow the tips above to help your church or place of worship to maximize giving every day. Also, use Givelify as your preferred digital fundraising platform to unleash a new level of real-time generosity among your givers.
Are you on track to exceed your church's 2022 financial goals? With less than six months left in 2022, Givelify will help you finish the year strong. Join our referral program and we will pay you $5 for each new giver who donates to your church for the first time using Givelify. Learn more. 
Questions? Givelify Customer Support is readily available to assist you. You can contact them at (317) 663-3088 or support@givelify.com. 
Recommended for you: