Show Gratitude: How to Say Thank You to Your Donors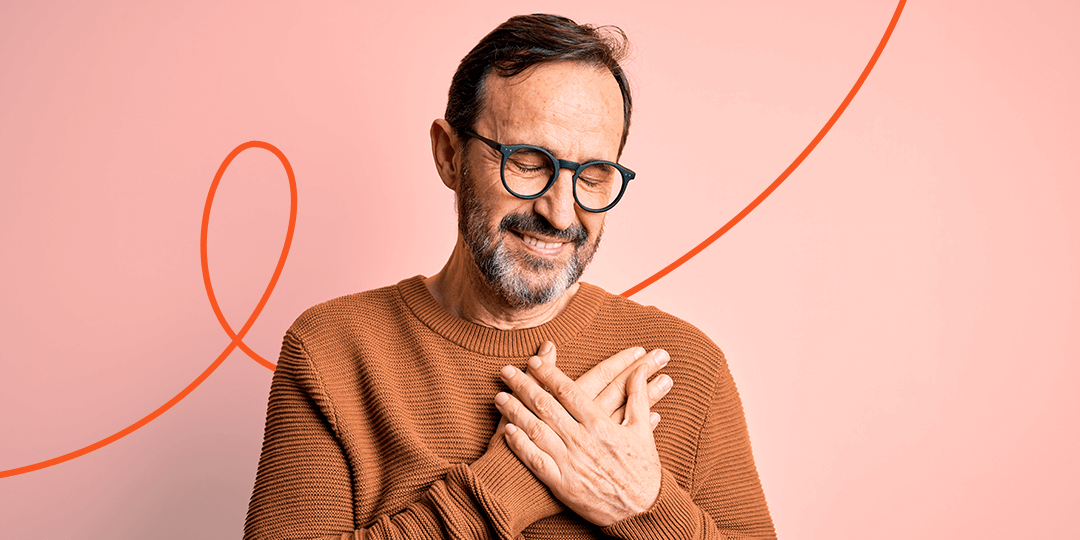 Saying thank you meaningfully to your donors is the key to your church's donor engagement strategy. Here's a well-researched fact: People feel more generous when they feel appreciated.
Put another way: Donors who receive a "thanks" from your church as a reward for their giving will lead them to give more in the future.
A recent study by the American Psychological Association found that gratitude also promotes relationship formation and maintenance. Translation: Simply saying thank you helps those who donate to your church feel valued and provides a sense of belonging.
Giving should be an act of joy and a rewarding experience – and so should recognizing your givers' generosity. Thanking your donors meaningfully encourages them to continue enthusiastically giving.
Below you will find quick, yet impactful ways your church can show its appreciation for your givers' financial donations – especially from new donors. Some are tried-and-true methods, while others are only possible by using a digital giving tool, including Givelify's mobile donation app.
Also see how the Givelify Analytics Studio, a web portal customized for your church, can help you automate communication with your donors.
1. Send thank you notes via mail, email, and digitally
Snail-mailing personalized, handwritten thank you notes is an old-fashioned, yet effective way to thank your donors meaningfully.
If the number of donors makes handwritten thank you notes impractical, send personalized emails to those givers who gave under a certain amount. Then reserve handwritten thank you notes for those who gave above a certain amount.
A well-written, timely email can be cheaper and faster than sending snail mail, yet equally as effective. Address the donor by name and tell them why you are grateful for their gift. Also, let them know how their financial support will impact the work you're doing.
How often should you write or email your donors? Thom S. Rainer suggests writing to first-time givers within the first week of their church donation. "We have heard that this approach has been successful in securing ongoing financial commitments from the donor," he writes.
He also suggests writing every giver in the church at least twice a year – midyear and at the end of the year. This mode of communication with your donors is a sign of appreciation that goes a long way.
The Givelify Analytics Studio will help you identify your first-time donors
The Analytics Studio provides data and insights for empowering deeper meaningful connections between churches and your givers.
The Analytics Studio powers your donor intelligence, which is data that helps you build a better donor base and stronger relationships.
Data built into the Analytics Studio will help you better understand the state of giving for your church. You can also take a deep dive into specialized reporting.
For example, in the Analytics Studio, you can quickly see who donated last week or sort for another time frame. You can also see if they are a first-time donor with Giving Styles.
Responding to donor messages in the Givelify Analytics Studio 
The Analytics Studio also provides easy-to-use quick reply options. These options – such as "Thank you!" and "We appreciate your generous gift!" – will help you to reply to donor messages faster.
As a best practice, establish a regular, scheduled time to respond to donor messages. Socialize this task as an investment with your church staff – maybe even recruit a new volunteer to help with this aspect of donor engagement.
2. Put a seal on new donors                        
In addition to reaching out to your donors and new givers, also plan to give them more than a genuine thank you. Your goal is to continue making them feel like they're part of something important.
According to the 2022 Giving in Faith report, faith-based giving is spiritual before it is transactional. Pastors and church leaders confirmed that driving engagement and nurturing community are key to inspiring generosity and cultivating giving.
Pastors who build community, deliver impactful sermons, and make givers feel welcome – all components of the worship experience – encourage generous giving, the report says.
A financial gift to the church is an opportunity to move givers from being interested to being wholly invested in helping your church do ministry – as well as fund it.
Most attendees or online viewers of your worship service see giving financially to support the church's work as an expression of their faith.
So much so that 68% of individuals agree that giving either a minimum amount or any amount to a church on a regular basis is necessary for membership, according to Giving in Faith.
Attendees also believe that giving regularly, even more so than regular attendance, is a fundamental component of belonging.
Another way to show gratitude to donors is to seek to establish connections with them and build relationships. Donors want to know that they (and not just their money) matter to your church.
If you are wondering how to say thank you meaningfully, a good tactic to keep in mind is personalization. If you are able to collect important dates from your donors, use them as opportunities to make personal contact and show appreciation for their birthdays or anniversary.
Not only will it be unexpected, but it will make the donor feel noticed and valued.
3. Share progress
Share news. Make sure your givers feel they are active participants in the success of your church as a generous and purpose-driven community. Share wins.
Keep them up to date on current events and the work you are doing, so they feel connected to your cause on a regular basis.
Tell your donors why they matter and what their gifts are doing to make the world a better place. They will feel emotionally connected to your cause, which will deepen the relationship and make them more loyal supporters.
Givers want to be benevolent, and they expect their congregations to be an extension of their generosity within their communities, according to Giving in Faith.
"The role of the leader is to excite people about the mission. Sometimes pastors don't like to talk about money," said Bishop Walter Thomas, pastor of New Psalmist Baptist, said during a recent webinar.
"But they need to understand that they can't do the work without exciting the people about the vision. Then they will want to give to support that vision," he said.
In Givelify's Bravo! Stories of Good video series, we highlight congregations like yours that are making a lasting impact on the lives of their members and the greater community. Watch our stories and get inspired as to how you may share yours.
And video isn't the only channel you should use to share your stories. Use your church's newsletters, blogs, social media pages, and email blasts to remind congregants of the good your church is putting in the world and the impact of those activities.
To say thank you meaningfully, you can also share stories from first-time givers and the impact their gifts made.
Show gratitude: How to say thank you meaningfully
The best way to encourage future faith-based giving is to let new and regular donors know how important their support is to your church. When they feel seen and appreciated by your organization, donors will be more inclined to give again.
Honoring the first-time gift from a donor and affirming their step of faith are just as important. The more connected and appreciated a donor feels, the more likely they will continue supporting ministry—yes, through finances, and other ways. 
Recommended for you: