How to Leverage Annual Giving Days to Boost Your Fundraising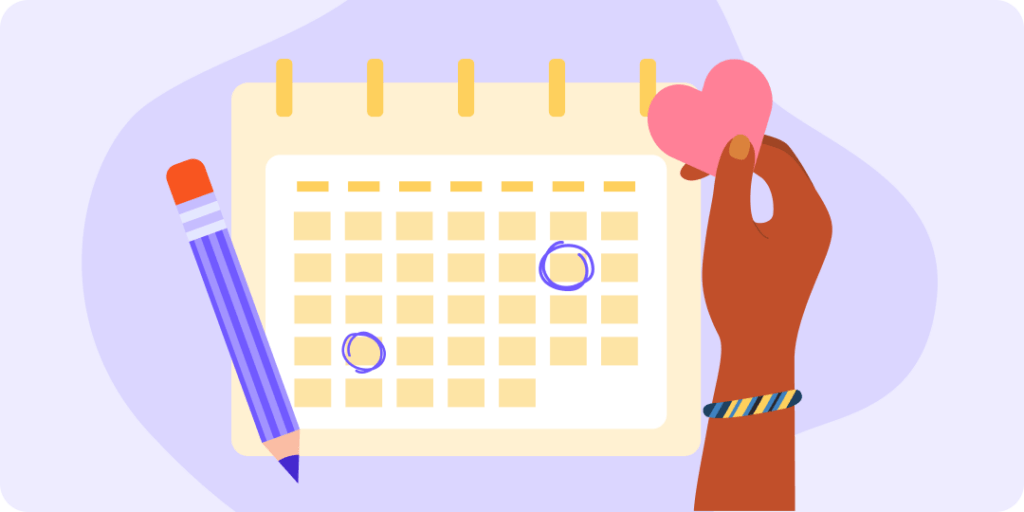 If your nonprofit or place of worship has ever participated in a day like GivingTuesday, you've witnessed the powerful impact of giving days firsthand.
Giving days rally people around a particular cause or theme, encouraging them to donate collectively to benefit a greater cause. In 2022, that collective generosity on GivingTuesday led to an incredible impact, with $3.1 billion generated in just one day.
Similarly, Easter is a popular day for church giving. It's the most-attended worship day of the year — even more than Christmas. A large Easter audience, both in-person and online, also has the potential to draw the most donations for many churches.
Last year, the big hearts on Givelify gave more than $10.2 million to their churches on Easter. These are donations that help churches to do more to uplift their communities and move closer to their annual fundraising goals.
GivingTuesday and Easter are two of the most well-known giving days. Yet, many other days throughout the year can inspire the same heartfelt generosity.
Giving days include federal and religious holidays, cause awareness days, and even cause awareness months. Just think of all the good you could do for your community if you could harness more of that generosity year-round to causes and projects you and your donors care about most.
Let's explore why giving days matter to organizations like yours and how your organization can leverage these days to have an even greater impact in 2023.
Plus, we'll provide a list of some of the most well-known giving and cause awareness days that take place throughout the year.
The importance of giving days
Whether you're a church, place of worship, or a nonprofit, giving and cause awareness days create opportunities for your organization to:
Bring awareness to specific causes
Giving days often aim to generate awareness of specific causes like hunger relief, social justice, and education, among many others. As an organization, recognizing and celebrating giving days allows you to bring the causes that matter most to you and your supporters to center stage.
Encourage collective generosity
The beauty of giving days is that they unite people around a common goal or cause. And together, our generosity can help further your organization's mission in a way you simply couldn't do on your own.
Connect with others who share your mission
Not only do giving days bring awareness to specific causes, but they can also inspire people who are passionate about those causes to contribute. If your organization is an advocate for hunger relief, celebrating days like National Food Bank Day can attract other people who share that same passion — offering you even greater support in furthering your mission.
Promote fundraising and giving campaigns
Giving days can help your organization further your fundraising efforts by providing opportunities to engage with donors and make specific appeals to donate to your church, place of worship, or nonprofit.
By organizing fundraising campaigns around giving days, you can use these days to promote your giving campaigns, motivate donors to give, and reach your annual fundraising goals.
How organizations can leverage giving days to do more good
Understanding the importance of giving days is one thing. But how can you use these days to help further your mission and put more good into the world? Here are a few simple tips to help your organization make the most of annual giving and cause awareness days.
Focus your efforts
There are many cause awareness days, but that doesn't mean you should try to leverage every one of them. Focusing on key giving days that align with your mission and resonate with your donors will bring far better results.
If your place of worship or nonprofit is passionate about women's causes, International Women's Day would be a momentous day to mark on your calendar.
On the other hand, a giving day like World Blood Donor Day, although an important awareness day for some organizations, may not be right for you. In the case of giving days, quality is better than quantity.
Keep communication with donors timely and relevant
Although not every day on the calendar should be leveraged to grow your nonprofit or church giving, other giving days can still be useful in guiding your communications with donors.
Even though a federal holiday like Veteran's Day may not relate to your organization's mission, it can still be a good day for your organization to acknowledge and celebrate in an authentic and engaging way.
Staying in tune with prominent giving days and themes will help you keep your communications timely and relevant, as well as provide you with more opportunities to engage with your donors throughout the year.
Plan for the year ahead
After you've identified which giving days to focus on, you can use your calendar to brainstorm and plan out capital campaigns and communications for the year.
Perhaps one of your goals for the year is to raise enough money to start an after-school youth program at your church. What giving days could you leverage to encourage members of your congregation to support your goal?
Or maybe your nonprofit's mission is to fund critical cancer research and provide support for cancer patients. What giving days could you celebrate to bring more awareness to your cause?
Aligning your goals for the year with relevant giving days can help you develop a plan to help fund important and impactful projects in your community.
Make a greater impact with giving days and Givelify
As we usher in a new year, there's no better time to lay out your plans for success in the year ahead. Our list of annual giving days can help you align your goals with days that raise awareness and inspire generosity for the causes you and your donors care about most.
With the right plans and technology in place, you can meet your fundraising goals and grow your annual giving in 2023 and beyond.
By offering a mobile donation app like Givelify, your donors can easily give to your organization at any time and from anywhere.
So, whether it's Easter Sunday or GivingTuesday, the next time your donors feel compelled to give, doing so is simple. With Givelify, we aim to harness the power of technology to help donors express what's already in their hearts: the desire to be generous. We accomplish this with a beautiful, award-winning, three-tap mobile giving app experience: Tap. Give. Done.
As an organization, you can also set up custom giving envelopes for building funds, community projects, and other causes. That way, when you use giving days to make specific appeals to donors, they can direct their giving to the related envelope.
Providing your supporters with an effortless way to give digitally makes it easy for them to give in real-time.
By rallying your members around causes that matter to them and making it easier for them to give when they're feeling inspired, you can harness their collective generosity to put more good into the world — one day at a time.
Giving and cause awareness days to know for 2023
To help you connect with donors and inspire generosity year-round, we've created a list of annual giving days for 2023. This list includes federal holidays, important religious observances, and prominent cause awareness days and months.
With this list, you can encourage consistent giving throughout the year
Inspire your donors to give year-round with this monthly guide. As a church, place of worship, or nonprofit, your organization can leverage national holidays and awareness days to nurture giving among your donors each month.

Click on the links for best practices and tips from Givelify to raise more for your organization's mission and to fund impactful projects in the community.
Want an effortless way to reference these giving days at any time? Download our 2023 Giving Days Calendar.
January
February
March
April
May
June
July
August
September
October
November
December
Dec 5: International Volunteer Day
Dec 7-15: Hannukah
Dec 25: Christmas
Dec 26-Jan. 1: Kwanzaa
Dec 31: New Year's Eve