Easter Giving: 6 Keys to the Consistent Giving Journey
Historically, Easter is the most-attended worship day of the year, even ahead of Christmas. Last year, our partners brought in $10.2 million with Givelify on Easter.
When considering the Easter weekend, that number increased to $17.2 million in donations through Givelify.
The Easter holiday draws in a large audience of both in-person and online attendees, some of whom are long-time worshippers and others first-time visitors.
With this comes the opportunity for pastors and faith leaders to turn one-time givers into year-long supporters. This is a topic we explored in our recent webinar, Maximizing Easter Generosity: Turn One-Time Givers into Year-Long Supporters.
The importance of the consistent giving journey for a fruitful year
In the webinar, we explored:
Why Easter is vital to a church's yearly giving income
What consistent giving is and why it's so important
What churches can do to help members along the consistent giving journey
How Givelify can play a role in helping churches grow consistent giving year-long
The vital role of pastors in encouraging consistent giving, and how the church's media teams can help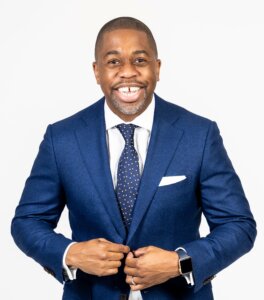 Led by moderator, Rev. Russell St. Bernard of Kingdom Fellowship AME Church, we dove deeper into these topics.
We also uncovered the six key steps faith leaders can take to maximize Easter giving and ensure one-time givers become year-long supporters.
To offer their unique perspectives, we were joined by an amazing panel which included:
Bishop Donney D. Faulk, founder and pastor of MountainTop International Word Ministry in Michigan. As a Givelify partner, Bishop Faulk provided his perspective, sharing the importance of establishing a culture of giving and how his church has increased consistent giving with the help of Givelify.
Kyle Delaney, a member of St. Paul Baptist Church in Louisiana. He shared his personal journey in becoming a more generous person and how that process has strengthened his faith.
Anthony DeShazor, senior vice president of Customer Experience & Success at Givelify. Anthony led us through the six simple steps churches can implement to inspire new and regular members to give consistently.
Each of our panelists provided valuable insights into how churches and faith leaders can grow consistent giving in their congregations. Here are just a few of those insights: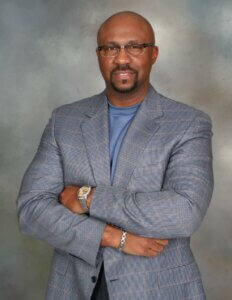 Bishop Faulk: Establishing a culture of generosity
Bishop Faulk spoke about the vital role of faith leaders in establishing a culture of giving through their spiritual teaching.
"When we think about consistency or something being perpetual, it has to be emphasized. I tell individuals that you don't render your giving to be blessed, you render because you are blessed.
"Once that premise has been established, an individual's understanding of giving most definitely has changed."
Bishop Faulk also shared how embracing technology like Givelify has helped his church grow digital generosity beyond Easter Sunday.
"We joined Givelify in 2015. We had to introduce the concept of online and mobile giving to the congregation until the people realized that it was more convenient for them to bless the ministry online.
"From 2015 to 2023, we changed the culture in giving in our church. We always stressed that MountainTop is a 21st century ministry, and it's because of that, it's imperative that we embrace the technology afforded to us.
"Currently, 87% of our contributions come through online and mobile giving. We receive [financial] blessings all during the week. It's a seven-day operation."
Kyle Delaney: Showing gratitude through giving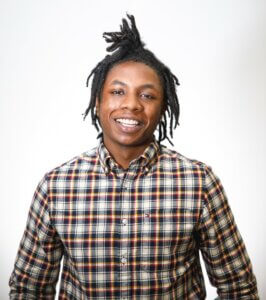 Delaney shared with us his personal giving journey and what inspired him to start giving and continue giving to his church.
"As I attended church, I was inspired by the Word. It taught me to be fair with God and people, and as a result that caused me to give to the church on a consistent basis," he said.
"The church has done so much for me spiritually and mentally. The least I can do is support the church. They were with me during my lowest times, and they helped me out of so many dark holes. I am so thankful for them, I had to start showing my gratitude," he said.
"One of the things about becoming a man is starting to realize the responsibilities that you have. And one of my responsibilities I felt was to start tithing."
Anthony DeShazor: 6 steps in the consistent giving journey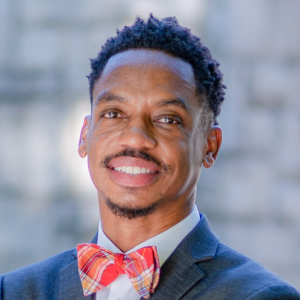 During the webinar, DeShazor introduced the six steps of the consistent giving journey. The first step in the journey began with the why.
"You have to understand why people give. Not everyone gives for the same reason, but there's a good chance if they're in your church, their faith is one of the strong reasons as to why they're giving," he said
"Our 2022 Giving in Faith report shows that most people give as part of their desire to grow spiritually. They feel that if they're part of this church, their job is to support the church and the ministry. That is the large driver behind consistent giving," he said.
"So as a Pastor, this is an opportunity for you to lean into that and continue that journey with them, continue connecting their spirituality to their stewardship," he said.
To learn the remaining five steps in the giving journey and hear more from the panel on how to grow consistent giving, watch the full webinar recording. on YouTube.
Recommended for you: