Givelify Honored With Multiple Prestigious Recognitions in 2022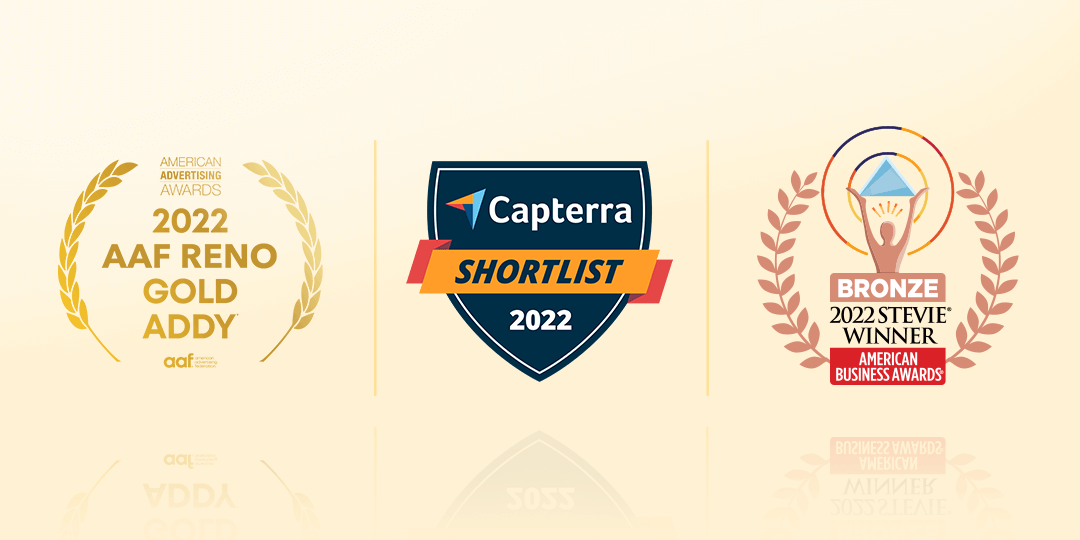 As we reach midyear, Givelify wants to take a moment and thank its giving community of more than 55,000 organizations and 1 million-plus givers. It is because of you that today we celebrate multiple prestigious awards!    
We aim to instantly connect people to causes that matter most to them. And as they change their world with kindness and generosity, we know that we're in this together! As author Shep Hyken once said, "All of your customers are partners in your mission." We couldn't agree more.  
Read more to learn about the recent accolades.  
Gold ADDY Award: Best Website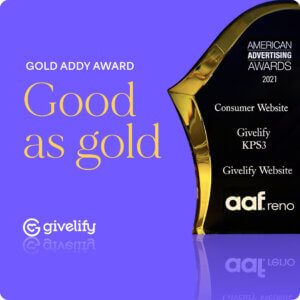 The American Advertising Awards (aka the ADDYs) are the advertising industry's largest and most representative competition.
They attract more than 50,000 entries every year in local competitions. The mission of the competition is to recognize and reward creative excellence in the art of advertising.  
Givelify, in conjunction with our development partners at KPS3, is grateful to receive a Gold ADDY for our website redesign.  
'Ease of use that our giving community is accustomed'
"As we were thinking about our brand relaunch, the website was a central redesign piece," said Givelify's Founder & CEO Wale Mafolasire. "From the architecture, image selection, to the content — we had to get it right.
"More importantly, we had to put ourselves in the shoes of our current and prospective giving partners and donors, who are the ones visiting our website," he said. "Not only did we want it to be an expression of our brand, one that captures the joy of giving, but we wanted it to have the ease of use that our giving community is accustomed."   
When you visit Givelify's homepage, visitors are immediately greeted by a scrolling real-time view of the generosity from donors all around the world. Every second of every day, you'll see a donor's first name with their donation amount.   
On Sunday, May 22, at 2:55 p.m. ET, Peter gave $1200 to his favorite organization on Givelify.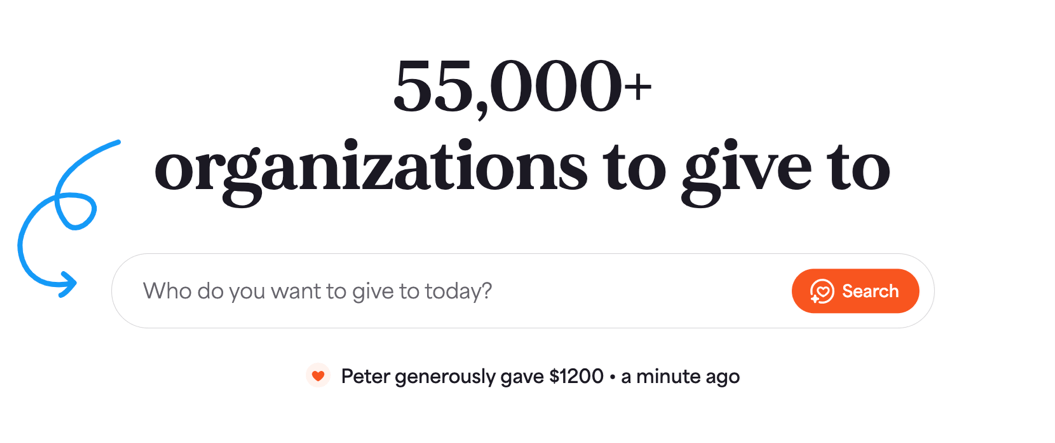 "In the next five minutes, 85 generous donors will give $10,250 from the comfort of their homes, or in between running errands, while at a coffeehouse or sports venue, at a nonprofit's event, in their car while parked at their place of worship or even from inside," said Mafolasire.   
"It was vital for us to capture this real-time generosity on our website. It's a reminder of all the good that happens every day, at anytime from anywhere," he said.   
Bronze Stevie® Award: Best User Experience 
The Stevie® Awards are the world's premier business awards. The 20th Annual American Business Awards received more than 3,700 nominations from organizations of all sizes in virtually every industry this year.
Givelify received a Bronze Stevie® Award in the Best User Experience category for the Givelify app.
The app has earned 90,000 authentic verified reviews with a 4.9 out of 5 stars on the App Store and Google Play.   
"What makes this recognition so special is that it recognizes the voice of our generous givers," said Executive Producer of Giving Experiences Neeraj Ramesh. "We love hearing directly from them because their feedback is at the heart of every innovation, new feature, and update that we make."  
The most common phrases included in the App Store and Google Play reviews are convenient, easy, and love. One of the most appreciated features mentioned in the reviews is the Givelify app's Your Giving feature. It provides personalized analytics of donors' giving history,   
More than 230 professionals worldwide participated in the judging process to select this year's Stevie® Award winners.
One judge shared, "Scale, velocity, simplicity of the app is amazing. Over one million people have downloaded the app and donated over $3 billion to nearly 55,000 organizations on Givelify is stunning numbers."  
We agree! We are always in awe of the generosity of our giving community.   
The 2022 Capterra Shortlist: Emerging Favorite 
Closing out the list is Capterra, the leading online resource for business software buyers. Since 1999, Capterra has featured validated user reviews and independent research across hundreds of software categories.  
In February, Givelify made the 2022 Capterra Shortlist.  The shortlist identifies the top products in various software categories based on a proprietary blend of user ratings and popularity. Givelify was ranked in the following categories.   
Our commitment to award-winning products
At Givelify, we believe every individual can make a difference. The innate desire to do more good exists in all of us.​​​​​​​ It is this belief that inspires us to design award-winning user experiences — from start to finish.   
Our giving community will always be at the heart of it all. When the desire to do good is united with technology that is trusted and loved, powerful things happen. Naturally, people will give more frequently and consistently, advancing even more generosity in the world. 
Recommended for you: