Honoring Juneteenth: How It Started & How to Keep It Going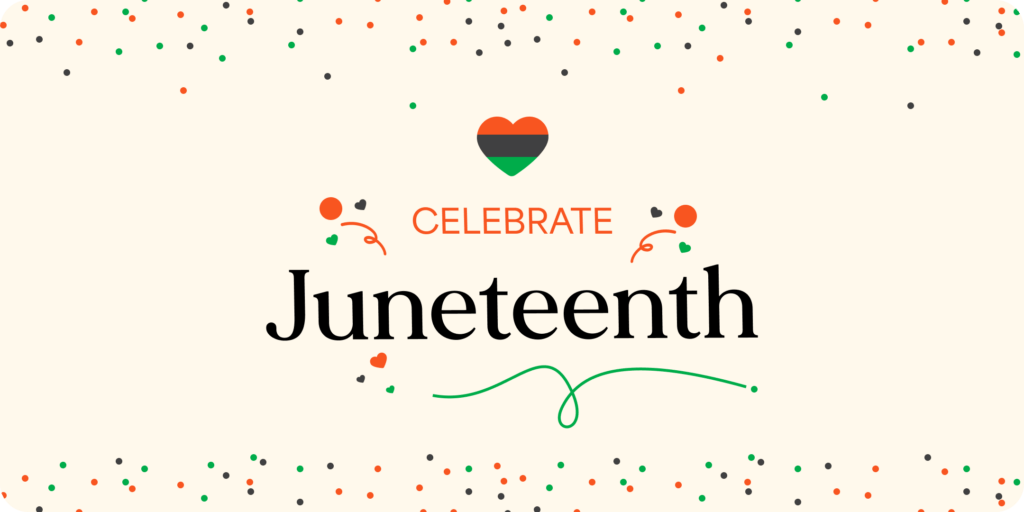 For many, annual cookouts with festive spreads of smokey meats, savory sides, and homemade goodies have become jubilant staples of a typical Juneteenth celebration.  Known as America's second Independence Day, Juneteenth commemorates the end of slavery in America.
At Givelify, we believe a significant part of any Juneteenth celebration is sharing knowledge about its history. It's important to pass down why honoring this day is key to preserving its legacy .
Before we dive into our Juneteenth Recommended Readings list, let's brush up on some history, shall we?
What is the Juneteenth celebration about?
For those wondering why it's called Juneteenth, the word is a portmanteau of "June 19th." On that date in 1865, Maj. Gen. Gordon Granger arrived in Galveston, Texas. He issued General Order 3 announcing the end of slavery. This was more than two years after President Abraham Lincoln signed the Emancipation Proclamation.
While this marked the beginning of a new era in U.S. history, slavery did not immediately end on Juneteenth. Approximately 250,000 African Americans remained enslaved in Galveston, Texas, until slave owners were finally forced to release them.
In the years following, former slaves and their descendants traveled annually to Texas in honor of Juneteenth — a tradition that gradually spread across the country.
Juneteenth is now a federal holiday
Thanks to activist Opal Lee, Juneteenth is now a federal holiday. In fact, she's affectionately known as the "Grandmother of Juneteenth." In 2016, she set out on a 1,400-mile walk from Baker Chapel AME Church in Fort Worth, Texas, to Washington, D.C. 
Along the way, she collected 1.6 million signatures on her petition to make Juneteenth a national holiday. Lee took the symbolic walk at 89 years old. She departed Fort Worth in September and arrived in Washington in January 2017.  
Four years later, on June 17, 2021, President Joe Biden signed legislation to recognize Juneteenth as a federal holiday. 
How your organization can host a Juneteenth celebration
If your church, place of worship, or nonprofit organization is looking for ways to recognize Juneteenth this year, here are a few ideas: 
Host a Juneteenth event.

This is a fun, interactive way to celebrate and engage with your members and donors. You can host a Juneteenth cookout or a community fundraiser supporting local Black businesses. First Baptist Church in Quincy, Illinois, is hosting a

Juneteenth gala and festival.




Spread Juneteenth awareness.

Although Juneteenth is a federal holiday, there still is much to learn about its history and why we celebrate. Sharing knowledge about Juneteenth on your website, social media, and across your organization is key to spreading awareness. The

Tri-State Expo: Juneteenth Affairs Inc.,

for example, hosts an educational parade to spread knowledge about Juneteenth.


Start a Juneteenth book club.

There are numerous books about Juneteenth that your organization can recommend, read, and discuss with your members. Since you're already here, you can browse our specially curated list of recommended readings for all ages below!

 
Juneteenth recommended readings for 2023
Click the name of each author to learn more about their book.

1.
Watermelon & Red Birds
: A Cookbook for Juneteenth and Black Celebrations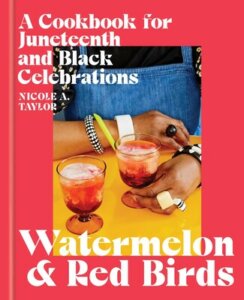 By Nicole A. Taylor. Are you wondering what food to eat on Juneteenth? Then check out the first-ever cookbook honoring Juneteenth. Food writer and author Nicole A. Taylor shares her collection of savory, soul-filled recipes. She also draws on her decade of experiences observing the holiday.

2.

Come Juneteenth: A Novel
By Ann Rinaldi. In this riveting period piece, author Ann Rinaldi resurrects the historical events that led to the creation of Juneteenth. The story is told through the fictional lens of Sis Goose, who learns a life-changing family secret that leads to tragic consequences.
3.

Island of Color

: Where Juneteenth Started
By Izola Ethel Fedford Collins. The history of Juneteenth is told from the perspective of the author's grandfather. He moved to Galveston, Texas, as a small child after freedom was declared for enslaved people on June 19, 1865.
4.

The Day After Juneteenth
By Djeli. In honor of Juneteenth, poet and author Djeli writes a collection of poems inspired by the emotional and physical impact of enslavement on American culture. 
5. On Juneteenth: What It Is and How It Came to Be
By Anita Gordon. Historian and author Anita Gordon recounts the history and celebration of Juneteenth. She also delves into how the holiday continues to evolve in American culture. 
6.

Juneteenth: The Story Behind the Celebration
By Edward T. Cotham, Jr. Using decades of research in archives around the nation, this book was written to separate myth from reality. It tells the story behind Juneteenth in a way that is said to provide new understanding and appreciation for the celebration.   
_________________
Juneteenth recommended readings for children
Looking for fun, creative ways to teach the little ones about Juneteenth? We've compiled a list of recommended books for children.  
7.

A Flag for Juneteenth
By Kim Taylor. The story follows 10-year-old Huldah and her community as they create a community freedom flag to celebrate their newfound freedom. Artist, quilter, and debut author Kim Taylor tells this captivating story through vibrant, hand-sewn illustrations.  
8.

The Juneteenth Story
By Alliah L. Agostini. The first Juneteenth began as "Jubilee Day," where newly freed families in Galveston, Texas, celebrated and learned of their new rights as citizens. Learn about the events that led to emancipation and why it took so long for enslaved people in Texas to hear the news. 
9.

Free

At

Last: A Juneteenth Poem
By Sojourner Kincaid Rolle. Poet and activist Sojourner Kincaid Rolle provides a lyrical tribute to Juneteenth. She traces the tradition of the holiday's celebrations from its 1865 origins to contemporary observances.
Kick off your Juneteenth celebration by sharing knowledge
Are there any other books you know about that should be added to our list of Juneteenth recommended readings? How do you plan on celebrating Juneteenth this year? Let us know!
Share your Juneteenth celebration with us on Twitter or Facebook. Tag @Givelify and use our hashtag #MoreGoodTogether. Happy Juneteenth!
Recommended for you: