The Art of Feedback Workshop
I once heard a story of a battleship captain who saw faint lights in the distance on a night at sea. He told his signalman to send a message: "Adjust your course 15 degrees south." Instantly, a return message came: "Adjust your course 15 degrees north."
The captain was indignant and sent a second message: "Adjust your course 15 degrees south—I am the captain!" Soon another message was received: "Adjust your course 15 degrees north—I am seaman third class Smith." 
Furious at the blatant insubordination, the captain sent a third message, knowing the fear it would arouse: "Adjust your course 15 degrees south—I am a battleship." Then the reply came: "Adjust your course 15 degrees north—I am a lighthouse! 
The moral, of course, is the importance of looking beyond our perspective and heeding the advice of others to achieve the best results.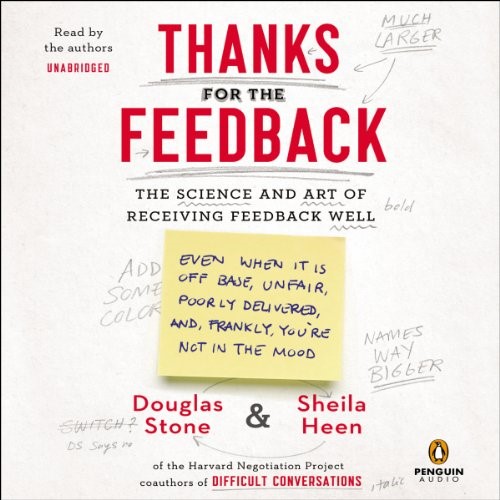 Givelify recently invited distinguished Harvard Law lecturer Sheila Heen to learn how she creates a practical feedback workshop.
Shelia Heen is the founder of Triad Consulting and co-author of the New York Times Business Bestseller, Thanks for the Feedback: The Science and Art of Receiving Feedback Well (Even When It's Off-Base, Unfair, Poorly Delivered and Frankly, You're Not in the Mood) to share best practices in giving and receiving feedback.    
Thanks for the Feedback! 
Sheila has spent the last 20 years with the Harvard Negotiation Project, developing negotiation theory and practice, specializing in global training organizations ranging from Fortune 500 companies to top government administrations navigating tough negotiations – where emotions run high, and relationships become strained. 
Feedback is vital to our growth as human beings, yet it can be challenging to accept and process.  At work, using a feedback workshop helps organizations foster a culture of innovation and continuous learning. 
Some of our four key behaviors at Givelify, like "I have courageous and respectful conversations" and "I value people with diverse ideas & perspectives," are designed to foster a culture where feedback is encouraged and welcomed.     
ACE: The 3 Types of Feedback 
During our session, Sheila shared three types of feedback: Appreciation, Coaching, & Evaluation.   
Appreciation is essential to helping your colleagues feel seen, validated, and understood.  This is essential to building trust and collaboration.   
Coaching is simply observations that can help us improve.  This feedback can come from many sources, not just your supervisor.   
Finally, Evaluation is the feedback that compares you to others on the team or against the goals & expectations you are striving to attain.  While the periodic performance review might be a source of anxiety, most agree that this feedback is essential to our need to know where we stand in our organizations. 
The 3 Challenges of Feedback  
One of the most enlightening sections of our feedback workshop is the three challenges when receiving feedback: the challenge to See, of We, and being Me.   
To See  
The first is the difficulty of getting a clear picture of what the person giving the feedback is observing.  By seeking clarification as to the source of the input and the desired or expected change, one can begin to visualize through a perspective outside our own.  
Of We
The challenge of We is centered on how our feelings about the person giving the feedback might cloud our ability to learn and grow.  By separating the who from the what and considering both separately, you have a better chance to benefit from the feedback.    
Being Me 
Finally, the challenge of being Me centers around being mindful of our insecurities, tendencies, and reactions to manage them better and benefit from a continuous growth mindset.   
To Consider  
We can learn from poorly delivered, off-base feedback; even if the input is 90% wrong, that doesn't mean there isn't 10% that might help you grow.  
In my own experience, I've learned as much, if not more, from the wisdom of my elders, who were working-class immigrants, as much as I have from the most educated and accomplished millionaires.
If we recognize and celebrate that there is terrific wisdom and learning all around us, we can unlock the best version of ourselves. 
Recommended for you: