Celebrating Black Philanthropy Month Every Day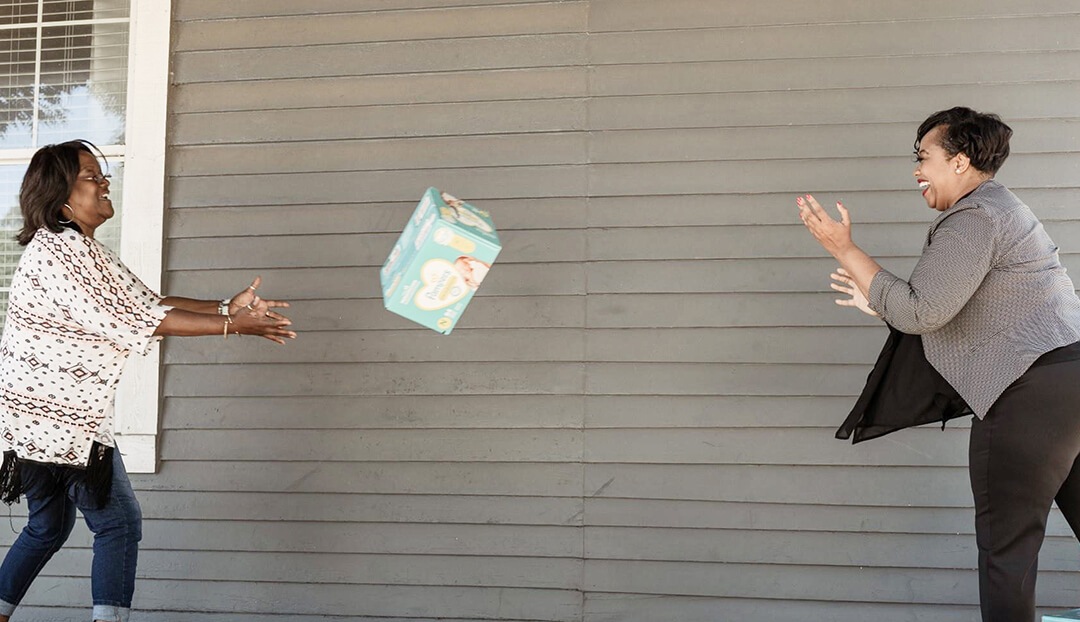 Black Philanthropy Month, which encompasses all of August, presents a much-needed opportunity to assess the special role of Black philanthropy in the U.S. The conversation about donors, giving, and philanthropic impact often excludes the Black community. 
Nonetheless, African Americans give at higher rates. And they most often give through vehicles outside of the traditional foundation model that's commonly linked with the concept of philanthropy.
In fact, Forbes magazine reports that Black givers give up to 25% more of their annual income to charitable causes than other givers.
Research indicates that almost two-thirds of all Black households donate to meaningful causes. And they contribute $11 billion to charities, churches, places of worship, and nonprofit organizations annually.
According to the ground-breaking Cultures of Giving study by the W.K. Kellogg Foundation, 83 African American giving vehicles, such as foundations, donated about $25 million annually at the time.
The power and impact of individuals – or everyday philanthropists, like the more than 1 million inspired givers who use Givelify – cannot be discounted. The desire to do more good in the world should define philanthropy, not one's wealth or lack thereof. 
What is philanthropy?
Greek playwright Aeschylus is credited with coining the word philanthropy in the fifth century. 2500 years later, the word is often synonymous with gifts or giving. Yet its true translation is simply the "love of humanity."
Yet, throughout history, the generous giving of large sums of money—typically by millionaires and billionaires—has too often defined philanthropy exclusively.  
True to its definition, philanthropy is the giving of oneself to meet the needs of another. Generous giving isn't just the domain of the wealthy. 
You too can be a philanthropist. Just choose to make a financial contribution to the charity of your choice, or donate your time and talents to a worthy cause.
Black women are leading the way
The primary purpose of Black Philanthropy Month is to celebrate and encourage giving and funding equity within the global Black community.
Philanthropist and innovator Dr. Jackie Bouvier Copeland founded the month in 2011, with the support of Reunity, a pan-African women's philanthropy network, and the Women Invested to Save Earth (WISE) Fund.
Dr. Copeland and the organizations present yearly summits and social awareness events about Black philanthropy and women in philanthropy.
More than 19 million people across 60 countries have now engaged with the initiative either in person or online, according to the organization.
The month is built on a foundation created by Black women. Women are often leaders in generosity, according to research from the Women's Philanthropy Institute. Across all income levels, ages and backgrounds, women give more than men.
As noted in the 2020 Women Give Report, women give more gifts than men. While their gifts may be slightly smaller on average, they contribute a greater proportion of dollars overall than men.
Black women, in particular, lead through generosity in ways that aren't always visible or acknowledged. "Black women's leadership and civic contributions are often appropriated, tokenized, and made invisible," Dr. Copeland said in a recent interview.  
In 2021, BPM and the Women's Philanthropy Institute launched the inaugural Black Women Give Back List. WPI is part of the Indiana University Lilly Family School of Philanthropy. The list spotlights the important work and contributions of Black female philanthropists.
The Give Back List also challenges perceptions about who is a philanthropist. It builds on existing research that demonstrates the unique perspectives women across race and ethnicity bring to philanthropy.
How you can participate in Black Philanthropy Month all year long
Black Philanthropy Month champions the importance of leading through generosity every single day. BPM often uses the tagline "giving augustly (meaning inspiring awe), year-round."
You don't have a lot of money to spare? That's the beauty of giving. You don't have to be a millionaire to participate meaningfully in Black Philanthropy Month or any other charitable endeavor.
Here are some ways you can get involved in this compelling cause:
Assist with local initiatives aimed at assisting social challenges
Support racial equity through a small donation
Write an educational piece about Black giving
Conduct your own social media campaign with a focus on Black philanthropists
Spotlight local Black givers whose impact and exemplary generosity can inspire others 
Give to a charity, nonprofit organization, or trending social cause that is meaningful to you, and challenge friends and colleagues to do the same
You can also join an online or community event. Organizers of Black Philanthropy Month kicked off its 2022 U.S. Global Summit on Aug. 3.
The virtual event will close out on Aug. 31, focusing on the development of 21st-century strategies to help achieve consistent funding and racial equity throughout the global Black community. For other ideas, download the Black Philanthropy Month 2022 Participation Guide.
Online and mobile app giving makes philanthropy easier
Are you inspired to help others by participating in Black Philanthropy Month? Thankfully, you don't have to have the net worth of Warren Buffett to make a difference!
Contributing one's time and talent are significant forms of philanthropy, as well. Whether you give freely of yourself or choose to make a financial donation, you too can experience the joy of giving!
You also can create a lasting impact by embracing technology. Research also shows that the best way to tap into that generosity is to make a mobile donation through a giving app, such as Givelify. 
Throughout August, you can follow Black Philanthropy happenings via social media with the hashtags #BPM2022. During the rest of the year, follow #BPM365.
Recommended for you: