12 Underserved Causes to Celebrate on National Nonprofit Day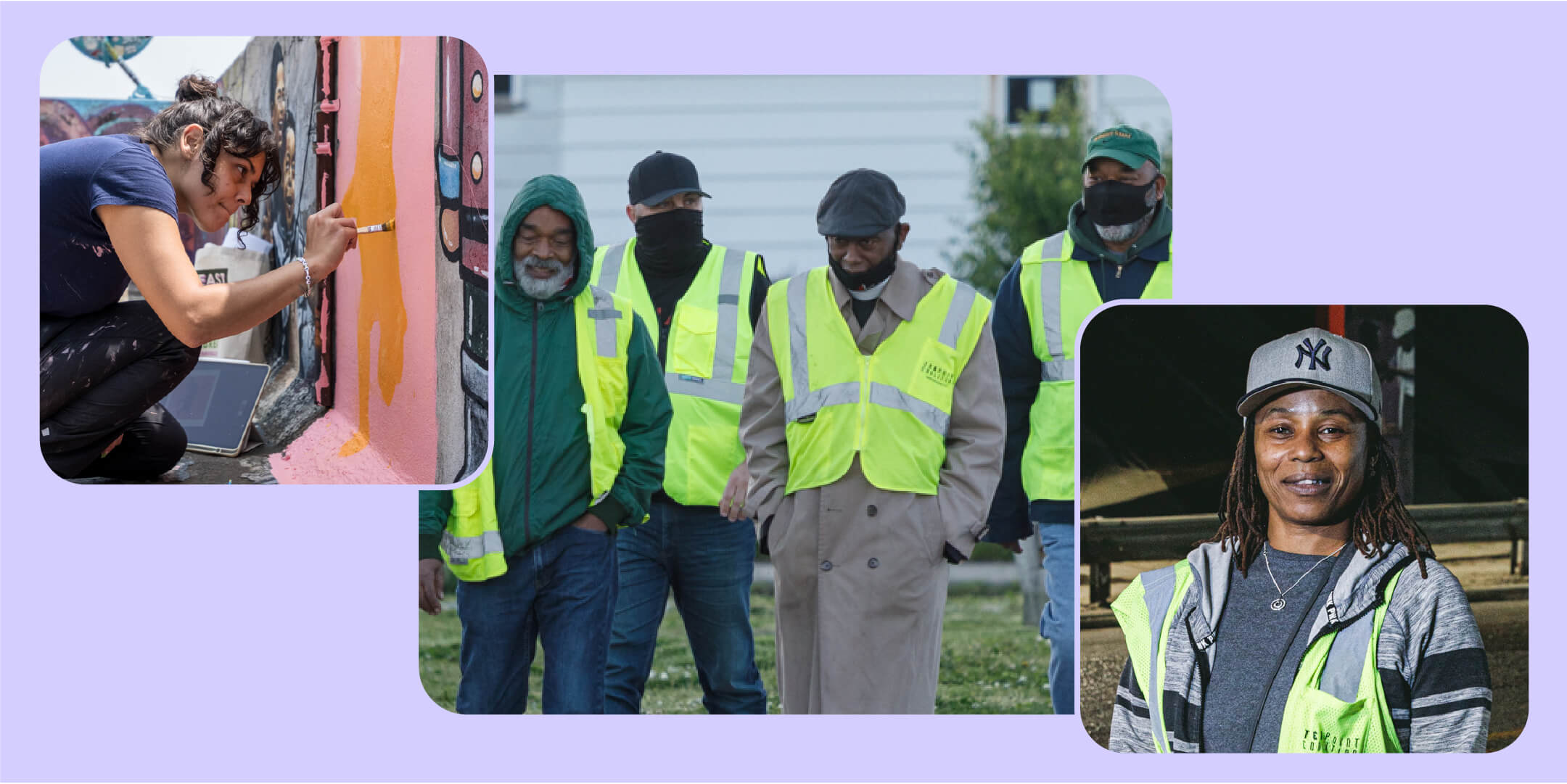 National Nonprofit Day, observed annually on Aug. 17, celebrates the tremendous effort charities, nonprofits, and underserved causes put into making a difference in their communities.  
This day was founded by Sherita J. Herring, a philanthropist who has helped raise more than $30 million for global projects and helped establish more than 600 organizations operating in more than 14 countries. She is also an instructor at the University of Central Arkansas and Park College in Arkansas. 
National Nonprofit Day is a day of giving and fundraising for nonprofits, as well. It's an opportunity for the Givelify giving community to consider donating to some heartwarming causes. Here are 12 underserved causes that could use your generosity this #NationalNonprofitDay.  
Cross Culture Inc.'s mission is to provide support for the people of Ukraine in a time of crisis. Both a Christian and humanitarian aid organization, Cross Culture raises funds for humanitarian relief work in Ukraine since the Russian war began there in February 2022.
The nonprofit has operations in Kyiv, the capital of Ukraine. Before the invasion, it assisted the Ukrainian people through mentoring, life coaching, and the provision of spiritual guidance.  
Funding for this underserved cause is provided through the generous giving of individuals like you.   
Horses4Heroes takes great pride in offering restorative care through horse companionship to heroes and those who love them through its Family Equestrian Center.
This nonprofit provides health and wellness programs to local heroes, who are defined as members of the military, law enforcement, education, health care, and firefighters, among others. You can become a friend of this underserved cause with a donation.  
The Indy TenPoint Coalition consists of 13 churches committed to resolving challenging community problems in Indianapolis. Among the issues tackled by the coalition are gun-related violence, unemployment, and poor educational opportunities.
ITPC is dedicated to helping reduce gun violence among young adults. Late-night patrols are a vital part of the organization's "boots-on-the-ground" approach to reducing violence in target neighborhoods.
You can show your support for the Indy TenPoint Coalition by giving an online donation.  
The Juanita C. Grant Foundation is dedicated to safeguarding and supporting older adults. JCGF's key area of focus is economic stability. Its mission is to help people remain in their homes as they age, enjoy regular social opportunities, and receive the medical care they require.   
The nonprofit provides education and training, advocacy and research addressing economic insecurity, workforce development, and quality of life issues that impact adults aged 50 years old and up.  
Celebrate National Nonprofit Day with a donation to this underserved cause.  
Keep A Breast Foundation is on a mission to reduce the risk and impact of breast cancer globally. To do so, it works closely with artists to draw attention to the importance of awareness and prevention.  
The foundation recently partnered with street artists for the launch of its Spanish-language app, implementing a campaign of posters and street art to draw attention to the importance of regular breast exams and early detection.
Help this organization continue to raise funds to organize breast cancer prevention strategies that target a younger, less-served audience of women.  
Bringing the joy of music to people of all ages, Music for All Learners strives to provide education through music lessons conducted online or in person.
This nonprofit is equipped with a staff of fully qualified music professionals. It specializes in providing quality music education no matter the student's age, learning style, or economic situation.   
If you are interested in helping this underserved cause provide inspiration and education to an array of music makers, consider donating to help offset the cost for participants in this program.   
NAAMC is a movement to equip, resource, network, and mobilize African Americans and multiethnic churches for global missions. The organization promotes short-term experiences in missions that often lead to long-term service.
The organization equips church influencers and innovators to help revive the African American mission focus. NAAMC is a good cause to celebrate National Nonprofit Day with a donation.
The mission of the New Beginnings Foundation is to support victims of sex trafficking and domestic violence through a transition to a safe living environment. 
With a focus on educational resources and building self-confidence, this nonprofit helps abuse survivors heal from the scars of their past and embrace a normal, happy life.   
All donations to this underserved cause are used in full to help abuse survivors find peace and success in their new home environments.   
Play Like a Girl is dedicated to helping girls live up to their greatest potential. The organization leverages the transferable skills middle school girls gain from sports to give them a competitive edge in the classroom.
Ultimately, the nonprofit propels girls into competitive, male-dominated careers in science, technology, engineering, and mathematics (STEM) as young women.   
Play Like a Girl's mission is to level the playing field through female support and empowerment. Give the gift of girl power by supporting this nonprofit.    
10)
Team Unity
(White Plains, NY)
Team Unity's mandate is education to promote diversity, equality, and inclusion. Part of its mission includes the development of resources to help educators meet the needs of a diverse student body.   
Among the services Team Unity offers are diversity training, health and wellness initiatives, and mentorship in the disciplines of cooking, performance arts, and sports. Donate to Team Unity to support an inclusive educational environment.   
Terrill Haigler, aka "Ya Fav Trashman," is a former Philly sanitation worker who is now an anti-litter evangelist. He founded Trash 2 Treasure, a community cleanup and advocacy nonprofit, to improve life for Philadelphians and their city.
The nonprofit divides its time between advocating for cleaner streets and organizing neighborhood cleanups. His newest fundraising project is to raise $12,000 to pick up and dump 100 tons of trash from the Kensington neighborhood in Philadelphia.   
Give to Trash 2 Treasure to support this effort or any of the nonprofit's neighborhood cleanups.   
Usually, the mission of U.S. Vet Connect Inc. is to raise awareness about issues facing veterans. Yet this little nonprofit with a big heart has been in emergency response mode to the flooding in Eastern Kentucky.
Beginning on July 28, a downpour flooded the area and left a path of destruction in its wake that claimed the lives of more than 35 people. U.S. Vet Connect is collecting donations and emergency relief supplies for the affected area.
A team of local veterans is personally delivering essentials such as water and baby food.  If you are looking for a direct way to help the communities in Eastern Kentucky rebuild, consider donating to U.S. Vet Connect. 
Recommended for you: