GivingTuesday 2020 Reflects New Giving Trends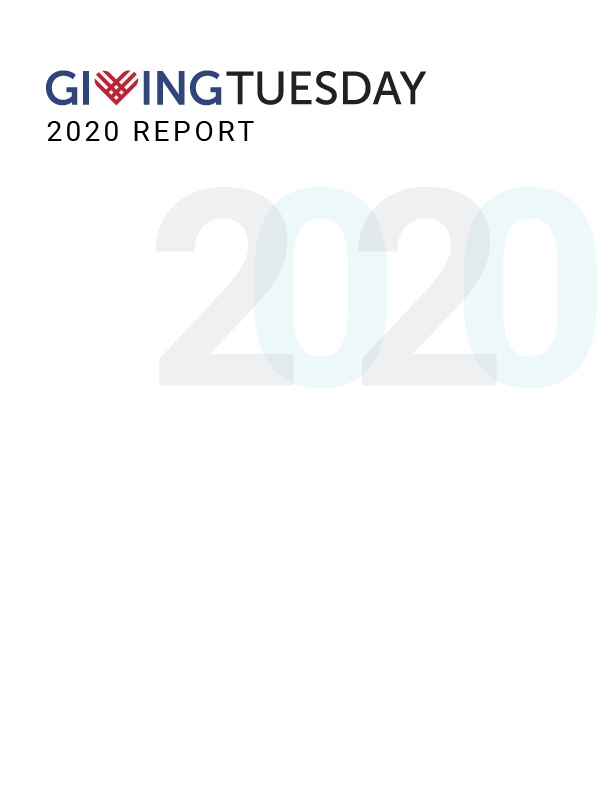 Imagine a beautiful flower growing from a cracked sidewalk. The yellow petals and green leaves are vibrant against the gray concrete. How has the flower survived and thrived? This is a picture of giving in 2020. While the year was marked by unexpected struggles and challenges, there were signs of hope springing from unexpected places, including the overwhelming outpouring of donations on GivingTuesday 2020.
The History of GivingTuesday
In 2012, New York City's 92nd Street Y and the Belfer Center for Innovation & Social Impact created GivingTuesday as "a day that encourages people to do good . . . [and] inspires hundreds of millions of people to give, collaborate, and celebrate generosity." Typically held the Tuesday after Thanksgiving, GivingTuesday is an opportunity for churches and nonprofits to promote their mission, projects, and causes.
In 2020, because of the unfortunate situation brought on by Covid-19, there were two GivingTuesdays. One was summer GivingTuesday on May 5, 2020 and the traditional one  on December 1, 2020.
What can we learn by looking at Givelify's generous community of givers  during GivingTuesday in 2020? How can it encourage us? What can we take from it as we look ahead to GivingTuesday 2021?
GivingTuesday 2020
In summary, GivingTuesday 2020 was an amazing, astounding success! More people gave more donations, allowing churches and organizations to have a greater impact in their communities and across the globe.
In comparison to GivingTuesday 2019, Givelify reports that GivingTuesday 2020 . . .
Had a 64%  increase in the total amount donated.
Had a 46%  increase in the number of people giving.
Had a 51% increase in the number of donations.
Let's give those statistics a closer look to get a feel for the powerful generosity of 2020. In 2019, $584,000 was donated via Givelify. In 2020, it was $3,030,000. In 2019, 4,892 people donated. In 2020, a total of 18,690 people donated. Finally, in 2019, 5,354 donations were made compared to 20,772 donations made in 2020. 
In all, 7,916 deserving organizations received $3,030,000 from 18,690 big-hearted donors.
What can we learn from these numbers about GivingTuesday 2020?
Like that flower growing from the cracked sidewalk, people took a hard year and transformed it into something beautiful by supporting churches and nonprofits with record giving. This, in turn, allowed the organizations to function in unprecedented times, further their mission, and pour into their communities.
These numbers also give us hope for continued generosity and giving going forward. As we look to GivingTuesday on November 30, 2021, what are some ways faith and nonprofit leaders can prepare?
Looking Ahead to GivingTuesday 2021
Last year, people were willing to give and found ways to do it safely and efficiently. The exponential growth of GivingTuesday last year, gives us reason to hope for this year and do more good.
Make sure you have everything in place so that your church or organization can benefit from GivingTuesday 2021. To help you, let's highlight some specific ways you can encourage your church members or nonprofit supporters to participate during GivingTuesday 2021.
#1 Get the Word Out
First, let everyone know that you will be participating in a concerted fundraising effort on GivingTuesday 2021. Share the date—November 30, 2021—via email, texts, phone calls, church bulletin and on all your social media platforms. If you had a GivingTuesday push in 2020, set a new goal for this year and publish that as well.
#2 Share Your Story
Next, make sure that when you get the word out about your GivingTuesday 2021 campaign you also share your story. Use pictures, videos, testimonies and articles to showcase your mission and the people and communities that you have helped. There is nothing more powerful or persuasive than all the good work you have done in the past and plan to do in the future.
#3 Ask
Ask people to give. Oftentimes we build up our organization and our story, but we don't take that final step of inviting people to give a donation. As you promote your GivingTuesday 2021, don't forget to make a winsome, enthusiastic request to encourage people to support your mission!
#4 Make Giving Easy
For GivingTuesday 2021, make sure your church or organization is ready to receive online donations through a giving platform like Givelify. It's free and takes less than five minutes to sign up.
Once you have your account set up, add the donation button to your website and social media platforms. Whenever people connect with you digitally, they have an easy way to give.
Then, encourage  your donors to download the mobile app so they can give from anywhere in the world. With Givelify's mobile giving app, your supporters can be confident that their giving will be safe and secure. They will also have an instant record of their giving.
#5 Use Givelify's Trending Causes Features
You can attract givers beyond your faithful supporters with Givelify's Trending Causes feature. Here is a great explanation from a Givelify article:
The Trending Causes feature provides an opportunity for organizations to broadly spread awareness about the causes they champion . . . Create a cause-specific giving envelope that corresponds with a Trending Causes topic, and your organization can show up as an option for nearby donors who are searching the Trending Causes section. Organizations should name their envelopes something that easily identifies the mission you are raising funds for, such as "Food Pantry," "Health Fair," or "Covid-19 Relief."
#6 Remember to Say "Thank You"
As people give to your GivingTuesday 2021 campaign make sure to thank them for supporting you on this special day. Try to be as prompt and personal as you can. Then, continue to keep them updated on how their donation was used, the people you've helped, and the project goals you've met. Build bridges to transform them from one-time donors into regular givers.
Make Givelify Part of Your GivingTuesday 2021
2020 was remarkable in many ways, especially when it came to charitable contributions and making a difference. In the midst of everything, more people were moved to give more than ever before. Givelify makes it easier to participate in GivingTuesday and provides for all your fundraising and donor relationship needs.
Sign up for Givelify today (for free!) and take your first step in getting ready for GivingTuesday 2021!
Recommended for you: