New Study Reveals the Pivotal Role of Faith Leaders
The last two years have brought unprecedented challenges and considerable change for all of us. With the COVID-19 pandemic, faith leaders faced new realities in providing worship spaces, maintaining and nurturing community, and supporting the spiritual growth of their members.
Our new Giving in Faith report explores how faith communities navigated the ongoing pandemic. It examines how individual giving and gathering behaviors changed throughout 2021. It also highlights the key factors that individuals consider when making decisions about attendance, gathering, and giving.
"We are looking forward to releasing the findings of the 2022 Giving in Faith report. It includes powerful insights that point to a promising future for faith communities. Faith leaders who lean into these insights will find them helpful for navigating the future," said Givelify's Founder and CEO Wale Mafolasire.
"Despite the challenging times of the past two years, we were pleasantly surprised by the generosity and resilience of faith communities across the U.S.," Mafolasire added.
"Faith givers demonstrated kindness and compassion for their community. Faith leaders were central in inspiring and uplifting their congregations," he said.
Leaders and givers share insights
In February 2022, Givelify partnered with the Lake Institute on Faith & Giving, part of Indiana University's Lilly Family School of Philanthropy, to gain a better understanding of how individuals and congregations navigated the ongoing pandemic.
For our annual survey, we received responses from 524 faith leaders and 852 faith givers across the U.S. who shared their experiences on community, giving, and worship.
In the survey, we asked faith givers about how their giving, attendance, and affiliation with their place of worship were impacted in 2021 and are expected to change in the future.
We also asked about the pivotal role of faith leaders. We asked them about attendance and membership at their place of worship and how they received gifts from their congregants. Other questions inquired about, how they delivered services, the community outreach they offer, and their congregations' finances in 2021.
"The Giving in Faith report will highlight the impactful role faith leaders fulfill and the expectations of givers. These unprecedented times have transformed how we gather, worship, and give," Mafolasire said.
"The commitment to dynamic leadership will continue to strengthen faith communities well into the future,"  he added.
Readers of the 2022 report will gain insight into:
Digital adoption
Community outreach
The pivotal role of faith leaders
June 29 webinar with Bishop Walter S. Thomas
On Wednesday, June 29, at 12 p.m. ET, Givelify and the Lake Institute will unveil the 2022 "Giving in Faith" report during the Dynamic Leadership: The Pivotal Role Leaders Play in Community, Belonging, and Giving in Faith webinar.
Special guest Bishop Walter S. Thomas, of New Psalmist Baptist Church in Baltimore, will serve as a panelist, along with Melissa Spas, Managing Director of Education and Engagement at the Lake Institute, and Mafolasire, of Givelify.
Faith leaders can take part in this momentous discussion and learn how to apply the report's findings to nurture a deep culture of generosity and community.
Bishop Thomas will share how his congregation adapted over the last two years and reflect on what it means to gather in faith after all the changes that have taken place.
Meet the panelists

Bishop Walter S. Thomas, Pastor, New Psalmist Baptist Church
Bishop Thomas is a highly regarded executive and personal coach with more than 30 years of experience in working with church leaders, pastors, church staffs, and building effective ministry teams.
He has served as the pastor of the New Psalmist Baptist Church in Baltimore since 1975. Under his leadership, the church has grown to more than 8,000 active members and moved into a new 4000-seat state-of-the-art facilit, in 2010.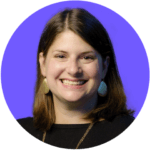 Melissa Spas, Managing Director of Education and Engagement, Lake Institute on Faith & Giving  
Melissa Spas joined the staff of Indiana University's Lilly Family School of Philanthropy in 2016.
Previously, she spent two years developing new initiatives and strategic partnerships for the University's School of Public and Environmental Affairs in Bloomington.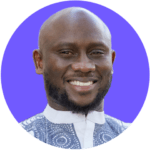 Wale Mafolasire, Founder & CEO, Givelify
Wale Mafolasire launched Givelify, the most loved and trusted online and mobile giving platform, in 2013.
Today, the company has more than 1 million donors who have made more than $3 billion in donations to 55,000+ places of worship and nonprofits across the globe.
Learn more about the panelists.
Meet the moderator

Rev. Dorothy Scott Boulware, AFRO News Managing Editor
Rev. Dorothy Scott Boulware is a member of the executive team at AFRO News, where she facilitates the publication of news daily on Afro.com, social media platforms, multiple weekly newsletters, and the legacy weekly print edition.
Prior to her role at AFRO News, Rev. Boulware served as an urban pastor in Baltimore City, MD for many years where her love of words as a substantial expression of her faith was coupled with a passion for teaching and pastoral care. She is a published author and holds a B.A. in English and a professional degree in ministry, the M.Div., from Wesley Theological Seminary in Washington, D.C.
The future of giving and faith 
If you're wondering what the future of giving and faith looks like, watch the webinar today to learn:
How savvy leaders incorporate digital strategies to drive engagement and cultivate communities
Which unifying factor most inspires members to give generously
How to nurture a deep culture of generosity as uncertainty lingers
Recommended for you: