How To Get The Word Out About Your Cause Using Impact Storytelling
As a nonprofit leader, you know how rewarding it is to help and give. There is nothing as fulfilling as being part of something that is outward-looking and impactful. Your organization does valuable work, and you want to share the joy. But how?
Share your cause with impact storytelling. With this tool, your brand, audience, and influence on the community can grow and make a difference. Read on to learn more about impact storytelling and how it can help your cause.
What is Social Impact Storytelling?
As a creator and supporter of social impact, you have clarity about generosity and tithing. But giving does not come naturally to everyone. This is where social impact storytelling has a role to play.
Social impact storytelling is important. It's a way to tell stories that get listeners to relate to your nonprofit. By crafting impactful stories, you create a brand identity. You also let others know about your mission, passion, and goals. Readers get inspired and learn about pressing social issues on their doorstep. This exposure can fuel excitement and encourage participation.
How Do I Write a Compelling Story?
There are moving stories in the work that your organization is doing. It may be clothing the homeless. It might be ministering to the brokenhearted or encouraging missionaries.
Here are a few tips to keep in mind as you sit down to draft a nonprofit impact story:
Be Real
Over-and-above having a compelling story, writing unexaggerated content is vital. The last thing you want is for readers to feel manipulated to give. Readers can tell when you've added fluff to get a response.
Paint A Picture
Putting your audience in the shoes of those you help will give them valuable insight. Rather than providing vague descriptions, focus on one person and one project. Describe the community or people that your nonprofit helps.
Your audience can grow attached to an individual and his story. Personal quotes and testimonies have a significant impact and bring individuals into focus.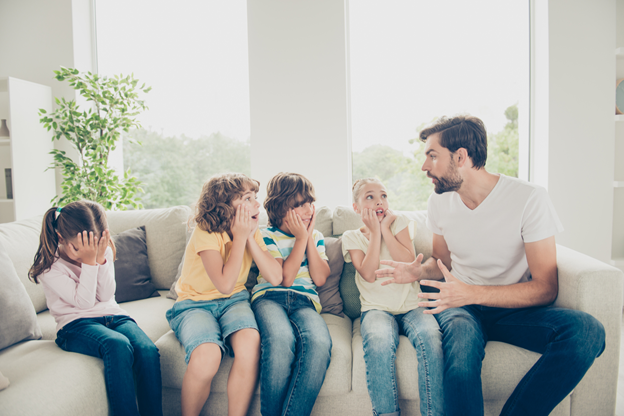 Identify Turning Points
Your nonprofit impact story should have an introduction, climax, and an end. While that may seem obvious, babbling on too long can lose the interest of your listeners. Identify lightbulb moments, turning points, and milestones that give your story oomph. Remember to keep it honest.
Short But Powerful
A swift and decisive story will gain more attention than a long, drawn-out tale. According to insight into successful content marketing, the perfect blog post takes less than seven minutes to read. After that, the reader's attention span drifts off.
Variety
Content length restrictions vary from one platform to the next. Try sharing stories with images, 60-second videos, and short narrative stories. This variety will help generate further reach. You can also track analytics to see what gets attention and what doesn't.
Keep Numbers Relevant
If you have statistics, financial figures, or numbers to share, keep it relevant. Your readers should know what the numbers mean and why they matter.
Talk about how $25 feeds a family for a week, how a $10 prepares a child for school, or how any amount goes a long way toward fulfilling your mission. There should be a story behind the numbers that makes the sharing of figures appropriate.
Know Your Audience
Donors are essential. But a compelling nonprofit impact story should have a larger audience. The emotional impact of your testimony should reach:
community members
volunteers
potential volunteers of your nonprofit
people who your nonprofit can help
the larger community
Sharing stories that grow a following for your nonprofit turns into generous actions. Especially once people become emotionally invested.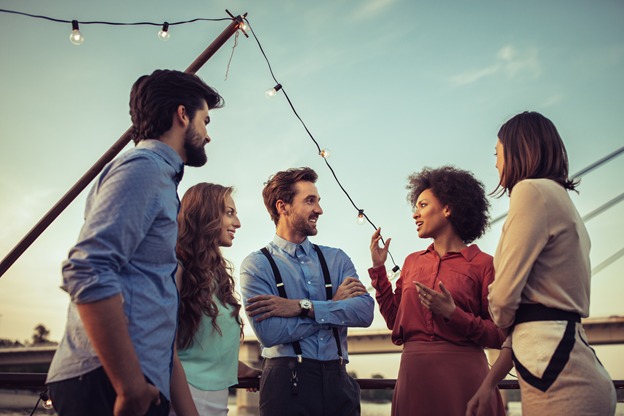 Enlist Many Voices
Writing compelling stories doesn't have to be the job of one person. Instead, add it to your team's job description. Get them to gather narratives and record quotes from those they encounter.
Telling a story second-hand can have a broken-telephone effect. It loses personal connection. Speak to your on-the-ground volunteers and share your vision to gather impactful stories. Their relationships and unique perspectives are invaluable. Their first-hand accounts will be powerful.
Change Your Angle
The larger community wants to know who is behind the scenes. Interview your volunteers, share testimonies, and spotlight participants. Changing the angle is a great way to show appreciation and build content.
Edit It
No one wants to read lousy copy. Organize an editorial process that gets one or two people in your team to critique content. The goal should be a swift, compelling, and personal story.
How Do I Get More People To Care About My Cause?
Write uplifting stories while remaining humble. Do this, and you will draw people to your cause.
You may be wondering: "How do I keep donors engaged long-term?" The answer is to remain active! Content creators in your nonprofit need to share stories often. Your nonprofit has ongoing work to do, which means you have a continuing story to tell. Share in-house changes, follow-up stories, and up-to-date messages that make sense to your nonprofit journey.
Write Your Nonprofit Impact Story Today!
People often diverted their eyes when someone stands up and asks for money. Nonprofit impact storytelling is one way that you can motivate generosity by getting people interested in your cause. Stories share a glimpse into your nonprofit's work. By knowing how to get the word out in a creative way, you stir up partners who are passionate about the greater good.
Turning Readers into Givers
Composing compelling stories is worth the effort. People want to give to something they value. Your storytelling can strengthen those social connections with your nonprofit. Beyond exposure, your impact stories will encourage people to give toward ongoing work.
When it comes to donating, it needs to be easy. With Givelify, you can meet your organization's financial needs with a mobile donation platform. For your nonprofit, the platform offers a way to track donations and analytics. Givelify's graphics and communication points make it effortless to spread the word. You can also create custom fundraising campaigns that link to a story you've shared.
Sign up for Givelify today to set up a mobile donations profile in under 5 minutes.