Turn Occasional Givers Into Consistent Givers
Consistent giving is to churches and nonprofits as sunlight and water are to seedlings. It allows them to sprout, grow, and flourish! Thankfully, there are many great ways to turn your occasional givers into consistent ones.
Look at this list we have made for you. Which elements can your church or nonprofit add to grow your number of consistent givers?
How Can We Increase Consistent Givers?
1. Make Giving Simple
We live in a world where many people desire instant gratification and simple processes. This isn't necessarily a bad thing and shouldn't be any different when it comes to giving.
For donors, this means instant access to a donation app and an easy giving process. For churches and nonprofits, this means an intuitive design that makes it easy to receive those donations and account for them.
Whether you're designing a donation app or have a donate button on your website, keep it simple. The easier you make it for givers to donate to your cause, the more likely they are to return. Keep a few things in mind when designing the page or platform:
Have you included accessibility options?

Are you fonts readable

and theme colors easy on the eye?
2. Offer Recurring Giving As An Option
You've ticked all the boxes in terms of responsive design and an aesthetically pleasing layout. However, unless you're appealing to your donors by providing them with a streamlined option for giving, you might solely attract one-time donations.
Automating your personal finances includes things like direct deposit or monthly bill pay. It can also include recurring giving to your church or favorite nonprofit. With an app like Givelify, for example, donors can easily set up recurring giving.
To do this, add in an option for donors to schedule a recurring donation as they finalizing their donation. The giver is already in the motion of giving to your organization, and you can help them make it a recurring gift with just a simple click.
3. Keep in Touch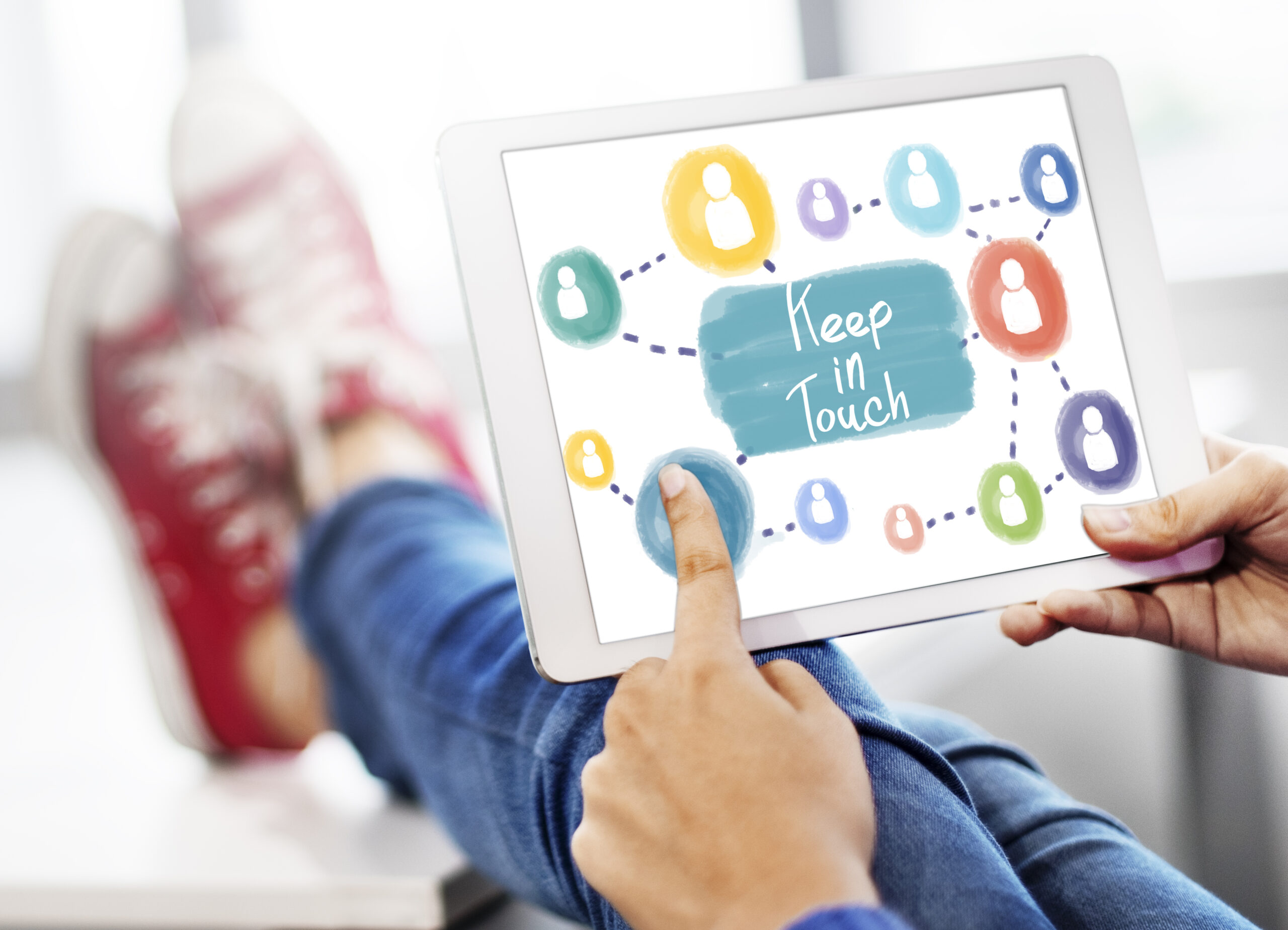 There are several reasons you want to keep in touch with your givers. For starters, you want donors to get to know you better. Studies show that givers are far more responsive to targeted giving when your cause evokes trust. Trust starts with relationship building, which can be accomplished through effective communication.
Not every newsletter or text needs to be part of a targeted giving campaign. Instead, focus on engagement. This allows your donors to feel like they're part of the greater good and lets them know how their donation or gift is making an impact.
Next, keep them updated on the work of the organization. If you have visuals such as video or photo, let your donors see the impact they're making. Let them know the specific needs of your organization as well. People are much more likely to give when there is a call to action to help with a specific project or situation.
Naturally, you will want to thank donors as soon as they make a donation. This acknowledges their gift, shows your appreciation and helps build a relationship.
You may also want to consider setting up social media pages to allow organic traffic to filter to your donation pages. Encourage your followers to like and subscribe to your channels. Each point of contact is an opportunity to secure your recurring gifts.
4. Use Donor Cultivation To Further Your Cause
Donor Cultivations is a phrase that should be front and center of your fundraising campaigns. Especially if you're looking to bring a donor on board for the long haul.
Donor cultivation allows you to see your donor as a whole person who can benefit your cause in more than just a financial way. It also allows your donor to be a partner with you, making them an invaluable part of your organization. This alliance enhances their desire to donate regularly.
You've already laid the foundation. Now, build on it by providing information and support that matters and makes the entire gifting process easier.
5. Reward Generosity
There is something special about receiving an invite to a special event for a nonprofit or a VIP chair at the next fundraiser. Givers should know that their contributions matter to your organization.
Even if your organization doesn't have the budget for gifts, share a thank you message on social media or at your events. This recognition will further bond you to the donor and encourage them keep supporting you through recurring gifts.
6. Focus on the Individual
When you attract masses to your cause instead of zeroing in on your ideal donor, it shows. More importantly, your donor will feel like just another fish in the pond. Instead, focus on the details that will encourage your ideal donor to align with your cause.
What is the Donor Cultivation Cycle?
The donor cultivation cycle is the process that allows potential donors to turn into actual donors. The Florida Council of Independent Schools defines this cycle through six key levers. These include:
Identification:

The discovery process where you find your donors.

Engage:

Possibly the most important step in the cultivation cycle. It encourages you to engage your potential donors.

Evaluate:

This step delves deeper into your donor's alignment to your cause. It's where you qualify your donor.

Solicit:

Only at this point will you ask for donations of any kind.

Recognize:

This step is important to further cultivate your donor relationship. It encourages you to thank your donor for their contribution—privately and publicly.

Stewardship:

In this step, your donors can see how you use the gifts and donations.
What is a Cultivation Plan?
A cultivation plan allows you to build a strategy by. This ensures you find the right donors and cultivate them into consistent givers.
The Bottom Line
Your giving strategy should include a plan that builds relationships with your donors. The right plan will allow your donors to feel more confident and more connected to your cause. When they feel like a partner, this increases the possibility of onboarding them as a consistent giver. And, if you have made a simple process by which they can sign up for recurring giving, it is even more likely that they will do it.
Recommended for you:
[Watch webinar replay] Maximize Easter Generosity: Turn One-Time Givers into Year-Long Supporters
Wale Mafolasire Receives 2022 Black Leadership Award
Video: Givelify CEO Appreciates Pastors For their Selflessness and Inspiring Leadership
Givelify Honored With Multiple Prestigious Recognitions in 2022
Video: How One Church Increased Donations by 25% in One Year with Givelify