Juneteenth: Recommended Readings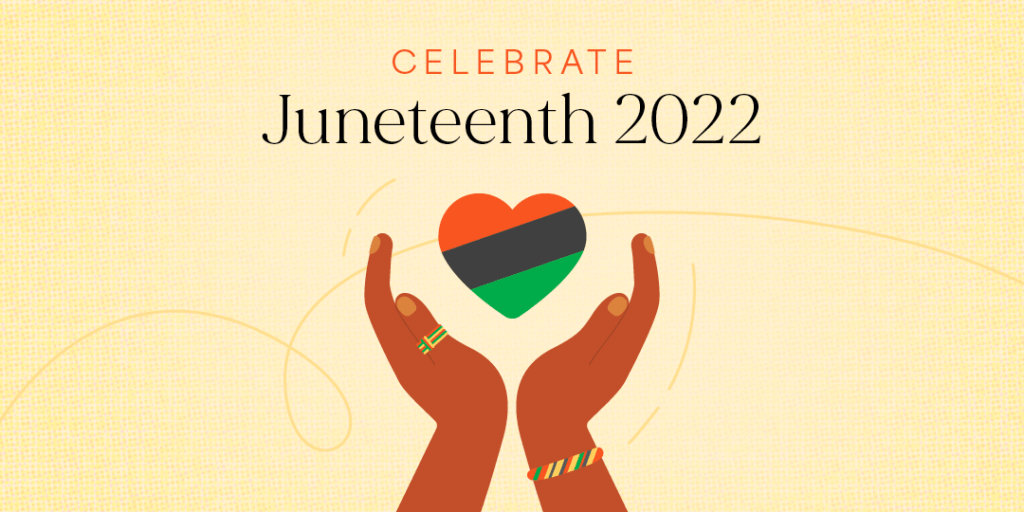 In its second year as a federally recognized holiday, Juneteenth – which is honored as the official end of slavery in the U.S. – is increasingly becoming known as a second American Independence Day.
The holiday marks the emancipation of enslaved people in Galveston, Texas, on June 19, 1865 – more than two years after the Emancipation Proclamation was issued. (Juneteenth is a blend of June and 19th.)
The day has been celebrated by some African American families, especially those in Texas, long before becoming widely recognized across the US and eventually becoming a national holiday.
How Juneteenth became a holiday
It become the newest federal holiday thanks to activist Opal Lee, 95, who is known as "the grandmother of Juneteenth," for her efforts to in getting Juneteenth recognized as a federal holiday.
The unlikely activist from Fort Worth, Texas, set out on a 1,400-mile walk to make Juneteenth a federal holiday. She started her walk from the steps of the Baker Chapel AME Church and walked in 10-mile increments to Washington, DC. During her journey, she collected 1.6 million signatures on her petition.
President Joe Biden signed legislation in 2021 establishing "Juneteenth" as one of 11 federal holidays (Actually 12, if you count Inauguration Day, which is celebrated every four years.)
As the newest holiday continues to evolve,  families, churches, and places of worship are developing their own traditions. Givelify is commemorating the holiday with its inaugural "Juneteenth: Recommended Readings."
Why a recommended reading list? Because it is important to understand why we celebrate Juneteenth, so its meaning doesn't get lost over the passage of time and the birth of new generations.
Learning about the history surrounding Juneteenth is also important as the holiday evolves into a wider celebration of all of Black history and culture.
Juneteenth falls on Sunday in 2022
This year, Juneteenth falls on Sunday, which is also Father's Day. Does your church or place of worship have a special service planned? Do you intend to commemorate the day somehow during your worship service?
As you learn about Juneteenth and what it means to American history, here's our list of suggested readings – for all ages – specially curated for this holiday. Click on the name of each author to learn more about their book.
We even included books for young readers as fun and relevant source material for Sunday school, Summer Vacation Bible School, or a Summer faith-based camp for kids.
Juneteenth recommended readings
1. On Juneteenth
By Annette Gordon-Reed. This book weaves together American and family history into a historian's view of the country's long road to Juneteenth, from its origins in Texas to Reconstruction, through Jim Crow and beyond.
2. The Warmth Of Other Suns
By Isabel Wilkerson. A chronicle of the decades-long migration of Black citizens who, during the 20th century, fled the south for northern and western cities in search of a better life.
3. The 1619 Project: A New Origin Story
By Nikole Hannah-Jones. This book substantially expands on the original "1619 Project" published in the New York Times with essays, poems, and works of fiction that explore the legacy of slavery in present-day America.
4. Unshakable Faith: African American Stories of Redemption, Hope, and Community
By Carey H. Latimore IV. This book recounts the unshakable faith of famous and little-known African Americans from colonial times to the present. This faith sustained them, inspired them, built community, and even helped them to forgive.
5. Juneteenth: A Novel
By Ralph Ellison. From the author of the bestselling "Invisible Man," the classic novel about the African-American experience, this long-awaited second novel tells an evocative tale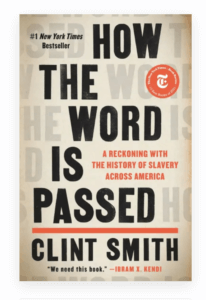 . Brilliantly crafted, moving, and wise, Juneteenth is the work of an American master.
6. How the Word Is Passed: A Reckoning With the History of Slavery Across America
By Clint Smith. This book examines the legacy of slavery by highlighting the continued preservation of monuments and landmarks that hold violent and racist symbolism.
7. Slave Religion: The "Invisible Institution" in the Antebellum South
By Albert J. Raboteau. This book remains a classic in the study of African American history and religion. Raboteau analyzes the transformation of the African religions into evangelical Christianity.
8. Four Hundred Souls
Edited by Ibram X. Kendi and Keisha N. Blain. A history of African Americans written by 90 writers that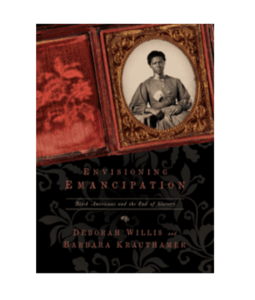 cover the 400-year journey of African Americans from 1619 to the present.
9. Envisioning Emancipation: Black Americans and the End of Slavery
By Barbara Krauthamer and Deborah Willis. Using photos, this book illustrates what freedom looked like for African Americans in the Civil War era. These portraits of Black families and workers in the American South challenge perceptions of slavery.
10. A Black Women's History of the United States
By Daina Berry and Kali Gross. This book is a compact, exceptionally diverse introduction to the history of Black women, from the first African woman who arrived in America to the women of today.
11. Stony The Road: Reconstruction, White Supremacy, and the Rise Of Jim Crow
By Henry Louis Gates Jr. A social and intellectual history of the time between Reconstruction and the rise of the Jim Crow period of American History.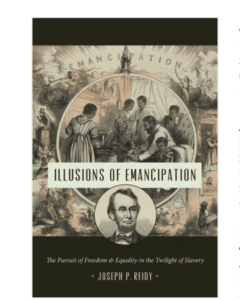 12. Illusions of Emancipation: The Pursuit of Freedom and Equality in the Twilight of Slavery
By Joseph P. Reidy. This book is a sweeping reappraisal of slavery's end during the Civil War era. It discusses how participants and witnesses coped with drastic change, its erratic pace, and its unforeseeable consequences.
13. Forever Free: The Story of Emancipation and Reconstruction
By Eric Foner. This book examines the vitally important years of Emancipation and Reconstruction during and immediately following the Civil War.
14. Freedom National: The Destruction of Slavery in the United States, 1861-1865
By James Oakes. This book is a groundbreaking history of emancipation. It shatters the widespread conviction that the Civil War was first and foremost a war to restore the Union and only gradually a war to end slavery.
15. More Beautiful and More Terrible: The Embrace and Transcendence Of Racial Inequality in the United States
By Imani Perry. This book draws upon the insights and tools of critical race theory, social policy, law, sociology, and cultural studies. It demonstrates how post-intentional racism works, but also identifies a place of hope.
_________________
Juneteenth Recommended Readings for Children
Interested in explaining the importance of this new holiday to a child? Check out these Juneteenth recommended readings for fun source material for Sunday school, Summer Vacation Bible School, or a Summer Faith-based Camp for kids.
16. The Story of Juneteenth
By Dorena Williamson. Introduce little learners to the Juneteenth holiday with this book about its origins and traditions. For ages 2-5 years old. 
17. Opal Lee and What It Means to Be Free: The True Story of the Grandmother of Juneteenth
By Alice Faye Duncan. The true story of Black activist Opal Lee and her vision of Juneteenth as a holiday for everyone. For ages 4-8 years old.  
18. Juneteenth: Our Day of Freedom
by Sharon Dennis Wyeth and illustrated by Kim Holt. Learn more about Juneteenth, a holiday that celebrates the end of chattel slavery in the U.S. For ages 5-8 years old.
19. ABCs of Black History
By Rio Cortez. Illustrated by Lauren Semmer. The book includes information on the events, places, and people mentioned, from Mae Jemison to W. E. B. Du Bois, Fannie Lou Hamer to Sam Cooke, and the Little Rock Nine. For ages 5 years and up. 
20. Juneteenth For Mazie
By Floyd Cooper.  Mazie remembers the struggles and the triumph, as she gets ready to celebrate Juneteenth. For ages 6-9 years old. 
21. A is for All The Things You Are: A Joyful ABC Book
By Anna Forgerson Hindley and the National Museum of African American History and Culture. This lively and colorful book supports the understanding and development of each child's healthy racial identity. It speaks to the joy in human diversity and inclusion and a sense of justice. For ages up to 7 years old.
22. The 1619 Project: Born on the Water
By Nikole Hannah-Jones and Renee Watson. This picture book chronicles the consequences of slavery and the history of Black resistance in the U.S. For ages 7-10 years old
23. What Is Juneteenth?
By Kirsti Jewel. Illustrated by Manuel Gutierrez. This book shares stories from Juneteenth celebrations, both past and present, and chronicles the history that led to the creation of this joyous day. For ages 8-12 years old.
_________________
What are you looking forward to reading? What else should be on this list of Juneteenth recommended readings? How will you or your organization celebrate Juneteenth this year? Tell me. 
This list was partially compiled from the National Museum of African American History & Culture, the Chicago Public Library, and other sources.
Recommended for you: