5 Data-Backed Strategies to Encourage Generosity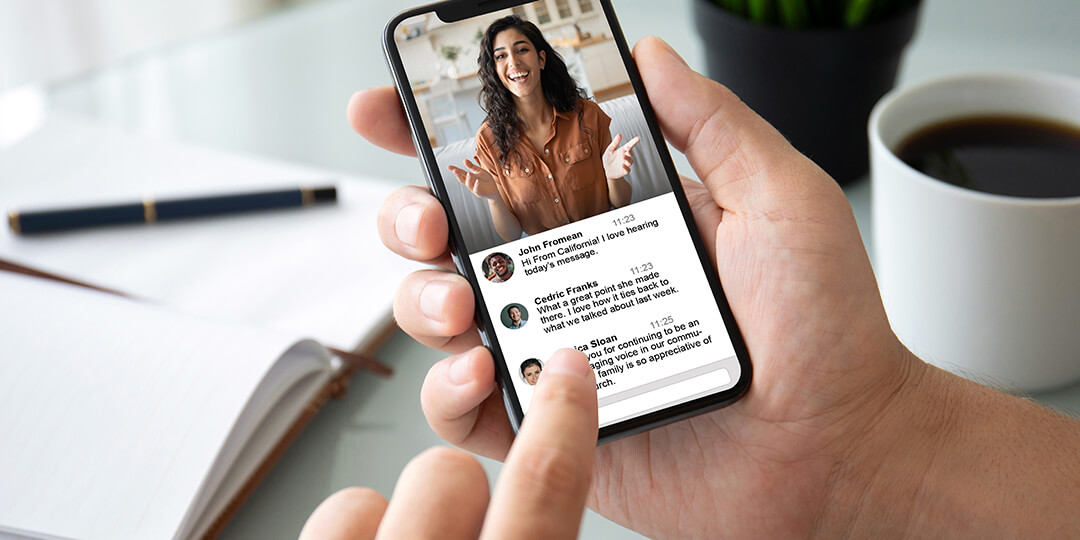 How is planning for the last quarter of the year going so far? To help, we've rounded up five ways to help your church or place of worship finish 2022 strong. We've even included a bonus tip!
How might you better encourage a culture of generosity and support? We analyzed the Giving in Faith report, a survey of more than 1,300 faith leaders and faith donors, that is chockful of valuable statistics on giving in the church.  
Based on this survey, you can implement several actionable strategies today.  
#1: Leverage the technology investments your organization has already made
Your church or place of worship has undoubtedly made technology investments over the last two years.
Members have grown to appreciate access to online worship services and digital giving. You now have an opportunity to make the most of these investments. 
Most pastors and faith leaders (97%) intend to continue offering online worship services and donation apps implemented during the pandemic. By continuing to provide these technologies, churches, and places of worship services are more accessible to existing members and a wider audience. 
#2:
Emulate your immersive in-person worship experience online
As you've returned to regular in-person services, don't forget about your online attendees. Data shows that substantial members and even non-members will continue to attend online worship services and are looking for a deep sense of belonging. 
Moreover, 37% of faith donors reported the worship experience as one of their primary reasons for financially supporting their church. 
Previously, faith relationships were built upon physical proximity and the ability to gather in person. Yet, the way we form our social networks today has become increasingly decentralized.  
The new structure allows congregations to create something extraordinary online that wasn't possible just a few years ago. 
To capitalize on this strategic shift, many pastors and faith leaders have created a digital experience team or have a dedicated team members to engage with online viewers.
This team welcomes and connects with attendees joining the service via social media, live streams, or even Zoom. Invite them to communicate through chat, invite questions, and set up an opportunity for a warm welcome. 
You can also take in-person traditions, like passing the offering plate, online to ensure your audience feels like they're part of the full service. Use a church giving app so they can take part in the joy of generosity. Recognize the in-person and online donations received and thank your faith givers–wherever they may be at that moment of inspiration!  
#3: Encourage generosity through powerful show & tell
More than 90% of congregations surveyed offered community outreach or services.
Your church or place of worship champions a lot of good work in the community. From feeding the hungry to scholarship programs, disaster relief, and more, there is a powerful story to share!
Could you show your congregants the impact of their consistent giving? The effect of their consistent giving. Does your church or place of worship have a bulletin, newsletter, or e-blast? When was the last time you shared photos on social media about a community project your congregation is involved in? 
You can just lean into your storytelling skills to encourage generosity. Share updates about the projects to which they've donated. Highlight your organization's progress towards goals. Show the tangible impact your faith-based donors are having in the world. 
#4: Adapt to the changing needs of the community
Faith givers surveyed (97%) expect their congregations to serve and uplift their communities.  
Do you want them to connect to your mission and grow in their generosity truly? Find out what your congregants' or surrounding community's unmet needs are. Ask them for input and ideas on how your church or place of worship can work with them to create positive change. 
#5: Embrace your role as the spiritual, fundraising, and community leader
Do you know that donors expect–and welcome–your teachings on giving? Faithful individuals identified "the religious leader and their teaching" as the top factor that attracted them to their primary place of worship.
So, it is not surprising that givers expect their pastors and faith leaders to nurture giving. 
Teach the tenet of giving to encourage generosity within your congregation as you continue strengthening your members' beliefs and providing powerful worship experiences.  
Givers want to give more generously, more frequently, and more consistently with the expectation that you will guide them as they aspire to be their most generous selves. 
Bonus tip: Finish 2022 financially strong with GivingTuesday
Use the most important national day of giving to remind your congregants of the excellent programs and causes you champion. Highlight how they are part of your mission and impact while raising end-of-year funds for programs that matter. 
You can learn how GivingTuesday works and get the best advice on leveraging this day of generosity with your custom toolkit from Givelify. Our 2022 GivingTuesday Toolkit provides easy planning, copy-and-paste social media templates, expert tips, and much more. Reserve your free toolkit now. 
Recommended for you: