Digital Generosity: Fueling More Good in 2023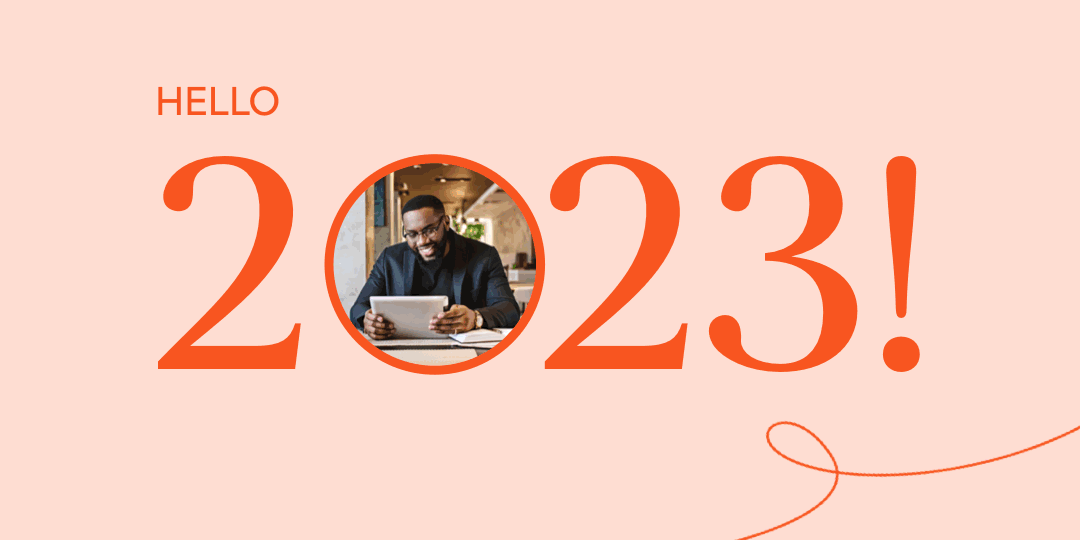 At Givelify, we believe every person can make a difference. The innate desire to do more good exists in all of us.​​​​​​​ This belief inspires us to connect people to organizations and causes that matter most to them. While at the same time providing a mobile giving app experience that is easy, convenient, and joyful.
As we welcome a new year, we also celebrate nine years of advancing even more generosity in the world. For our anniversary, we also celebrate our ever-expanding giving community. We now have more than 60,000 churches, places of worship, and nonprofits, and 1.3 million donors who have given a total of $4 billion.
Celebrating our givers
Our giving community will always be at the heart of it all. In nine years, 33 million donations were made via the Givelify online and mobile giving app. Nearly a quarter of that number — or 7.8 million total contributions — were made in 2022 alone. That averages out to an incredible 15 donations per minute.
For the second year in a row, generous donors have given $1 billion via our online and mobile giving app. The average donation in 2022 totaled $4,240.
And donations came from the 50 states, Puerto Rico, the Virgin Islands, and even beyond! Donations also originated from the Bahamas, Bermuda, Canada, Colombia, Germany, Japan, Latvia, Lithuania, Mexico, Paraguay, Philippines, South Africa, and the UK.
This is digital generosity at work. When the desire to do good is united with trusted and loved technology, powerful things happen. Naturally, people will give more frequently and consistently, advancing even more generosity in the world.
And this is only possible with a mobile giving app that helps donors give any amount anywhere and anytime without the challenges of other platforms such as text to give.
With Givelify, donors can give from the comfort of their homes, running errands, or at a coffeehouse or sports venue. They can even give while at the beach, especially while attending worship services.
What's ahead
For givers, our desire is for you to feel appreciated, to truly understand your impact, and be inspired to give again.
We're excited to announce the launch of Champions of Good. The program celebrates donors' generosity and encourages you along your giving journey as you support organizations and causes close to your heart.
After your first gift in 2023, you'll receive an in-app welcome into the program. After your third gift, you'll obtain a Silver token! Throughout the year, you'll be able to level up to Gold (12 donations), Platinum (24 donations), and Diamond (48+ gifts).
Here are three areas where you can see your true impact level in the Givelify donation app:
Home tab: Your generosity level is shown next to your profile picture
"Your Giving" tab: You can see your true impact level and other relevant details.
Profile tab: The level you have earned is also shown next to your profile picture
If you do not see the Champions of Good information, update your Givelify app.
Partnering with organizations
Similarly, our desire for every church, place of worship, and nonprofit is for you to jumpstart 2023 with confidence, vision, and fresh inspiration.
Givers want to give more generously, more frequently, and more consistently with the expectation that you will guide them as they aspire to be their most generous selves.
And we want you to have the tools and resources you need to fund visionary projects, grow your consistent givers, nurture a culture of generosity, and exceed your annual giving goals.
This year we'll publish our third annual Giving in Faith report. We published our first Giving in Faith study in 2020 to better understand how giving patterns were changing in the faith space. This was at the start and height of the pandemic.
And last year, we followed up with another study as the pandemic was easing, but there were still plenty of unknowns. We surveyed 852 faith givers and 524 faith leaders. This year's report will provide additional valuable learnings and insights for your team.
Equipping you to use our mobile giving app
Our goal is also to ensure you have what you need to effectively launch Givelify at your organization and expand usage among your donors.
Givelify provides a communications toolkit that provides your givers peace of mind by showcasing the same Givelify look and feel on your online presence as they see when giving through Givelify. You'll find branded buttons, attractive logos, innovative templates for PowerPoint presentations, and more.
In addition, our "How to Make Your First Donation" poster can be printed and provided to guests. Place them on seats or pews before your service, or have your ushers deliver them for maximum impact.
Several downloadable brochures can help potential donors familiarize themselves with the donation app, including an iOS and Android brochure.
Givelify has launched a series of tutorial videos highlighting the power of Givelify for your congregations and reinforcing the immense value Givelify provides to organizations.
The videos share tips and tricks to help organizations build meaningful relationships with their givers using the extensive tools available in the Givelify Analytics Studio.
Givelify's blog
Our blog has helped power a year of learning with more than 50 articles published in 2022 and an archive that dates back to 2014. Check out the 15 most read blogs of 2022 and see what resonated with readers.
We invite you to visit the blog often to find the news and resources that matter most to you: how to grow giving in organizations, how to launch a successful fundraising campaign, best practices for engaging donors, and how to increase mobile app giving.
Also, follow Givelify on Facebook, Twitter, Instagram, and LinkedIn to ensure you don't miss an article.
Bravo! Stories of Good
We set out to capture how our giving community changes the world with their kindness and generosity with our Bravo! Stories of Good video series. Last year, we produced five new stories for a total of 10
Click the links below to watch the videos highlighting the churches and nonprofits' work as they help heal combat veterans, inspire youth to achieve their dreams, and provide community access to COVID vaccines.
The stories below also highlight organizations that provide breast cancer detection and education and teach future generations the importance of building a legacy of giving back to the community.
Donate to their causes or help us celebrate all the good they are putting in the world:
Our commitment to you
We aim to harness the power of technology to help donors express what's already in their hearts: the desire to be generous. We accomplish this with a beautiful, award-winning, three-tap mobile giving app experience: Tap. Give. Done.
To create the most loved and trusted giving app in the world, we have to understand our customers. And that's where we put focus our work at Givelify.
We knew if we intensely focused on our customers — understanding your behaviors and challenges in giving —we could design a beautiful product and experience. And people would give more consistently at the levels their hearts desired.
We would not be the digital giving platform for good that we have become without your trust, partnership, and commitment to putting more good in the world.
Recommended for you: