Breast Cancer Awareness: How One Nonprofit Saves Lives With Art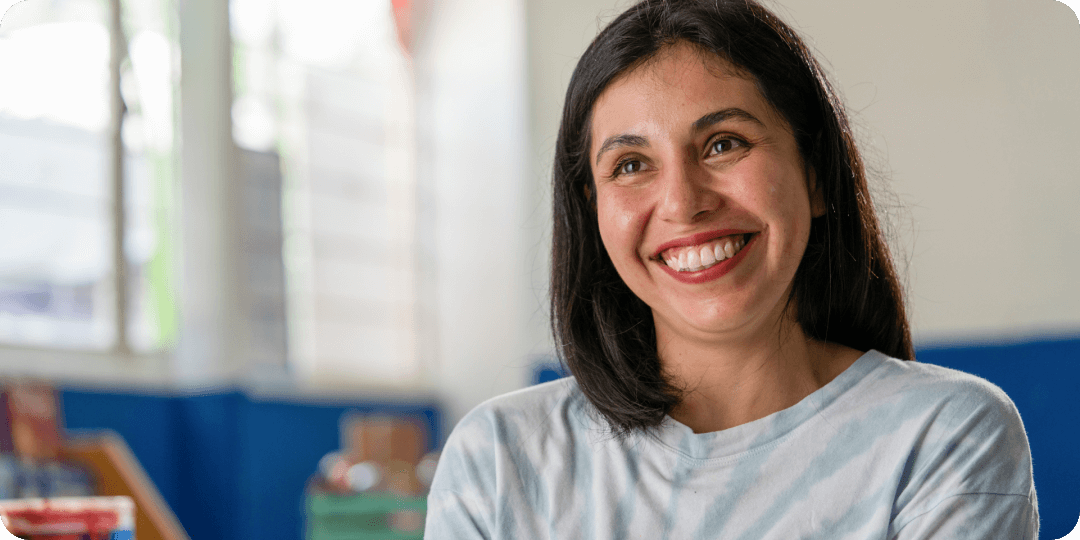 At Givelify, we believe that everyone can make a difference. We love championing our giving partners by sharing stories of good!  
October is Breast Cancer Awareness Month, which began in 1985 to raise awareness and gain fundraising for research. It has grown into a strong network of support for the prevention and treatment of breast cancer.  
In honor of this important month to spotlight breast cancer education and awareness, we're highlighting the Keep A Breast Foundation, one of Givelify's partners.  
Keep A Breast has been using art to advocate for women's health around the world for more than 20 years.  
Keep A Breast's mission
Shaney Jo Darden started the nonprofit Keep A Breast in 2000 after her friend Margaret Kilgallen was diagnosed with breast cancer at age 33 and needed help with medical expenses.   
Shaney Jo recalls her initial shock, "We had no idea young women could get breast cancer!"   
From the beginning, Shaney Jo knew two things for sure. First, she had to help her friend. And, as a fashion designer, she understood the power of art.   
These two ideas came together in KAB's mission: to reduce breast cancer risk and its impact globally through art, education, prevention, and action.   
As Shaney Jo shared with Givelify, "We were hurt and we started a small movement in our own community of artists, skateboarders, and musicians."   
It "has now turned into a massive global movement of self-care, self-love, breast health, and community advocacy," she said.  
Then, in 2021, Keep a Breast launched a new project to save even more lives.  
Getting women the care they need 
Breast cancer rates in Mexico and in the U.S. are similar. The mortality rate in Mexico, however, is significantly higher. The experts at the Fundación de Cáncer de Mama (FUCAM) attribute the high mortality rate to various factors, including lack of education and cultural taboos that prevent awareness and early detection. 
KAB wanted more women to get the information and care they need. So, they created a Spanish-language version of their early detection and education app. The app provides push notifications to remind women to do a monthly self-check. It also features helpful breast cancer information and an overview of breast health.   
Then, if an issue arises, women are connected anonymously with Spanish-language-speaking medical providers. This ensures they get the life-saving breast cancer treatment they need.  
Opening more doors with art
To get the word out, Shaney Jo found enthusiastic support from Latinx street artists in the U.S. and Mexico. Cristina Maya, Claudia Rivera, Paola Delfin, Alina Kiliwa, Cuatro Siete, and Vlocke Negro each designed a poster to bring awareness and spark discussion.  
Art opens doors, according to Shaney Jo. "Art can trigger conversations about things that were previously unacceptable to discuss," she said.   
You can see the artists' screen-printed posters and larger-than-life murals in Givelify's feature Art Can Change the World. In this short film, the artists describe how their art gives a "voice to talk about something difficult." They also share their personal connections to breast cancer.  
Keep A Breast is committed to supporting an underserved cause while bringing real change to the lives of women.  
The importance of early detection
Events in Mexico, France, and the U.S. officially launched the new app. They also celebrated the opening of exhibits featuring KAB's six original, screen-printed posters.  
Two blogs in Spanish on the KAB Mexico web page feature survivor stories from Paulina Valezzi and Sandra Monroy.   
In the first six months, the success of the new Keep A Breast app is clear:
More than 3,500 app downloads in Mexico alone

Nearly 2,000 self-checks performed

40 women were connected with a doctor after something unusual was detected in their self-check
To put it simply, lives are being saved. 
You can support Keep A Breast and keep the good news coming by using the KAB Givelify giving link. When you donate to KAB, you are lowering the risks of breast cancer for women around the world. (And giving is good for your health, too).   
And, be inspired by the street artists who advanced the message of Keep A Breast: Paola Delfin, Alina Kiliwa, Claudia "Klo" Rivera, Vlocke Negro, Cuatro Siete, and Cristina Maya.   
Better together
Organizations like Keep A Breast are the hero of our story! Givelify is committed to doing all that we can to make the world a better place. One way is by advocating for our giving partners, the most generous giving community in the world.   
You can download the Givelify app to meet all our giving partners and see their world-changing work. Check out our Bravo! Stories of Good video series to get even more inspiration.  
Breast Cancer Awareness Month is the perfect opportunity to make a donation to nonprofit organizations that increase awareness of the disease and raise funds for research into its cause, prevention, diagnosis, treatment, and cure. We are better together!   
In addition to KAB, here are other breast cancer organizations you can support on Givelify this month: 
Additional blog recommendations for you: