5 Inspiring Women Nonprofit Leaders to Watch in 2021
---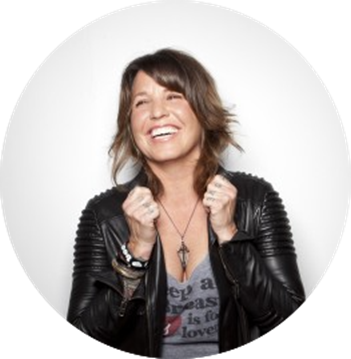 1. Shaney Jo Darden
When her close friend passed away due to breast cancer 20 years ago, Shaney Jo was shocked.  "We had no idea young women could get breast cancer!" says Shaney Jo, one of the top women nonprofit leaders.
 "No doctor, no organization, no parent or teacher was talking to us about our risk and what we can do to be aware. We were hurt, and we started a small movement in our community of artists, skateboarders, and musicians that has now turned into a massive global movement of self care, self love, breast health, and community advocacy." 
You would think that KAB mainly serves women, but the actual environmental impact of cancer affects all races, genders, and economic levels. Shaney Jo leads KAB in creative ways to help all communities through their app for prevention, the Treasured Chest program for women newly diagnosed with breast cancer, and many other tools and resources.  
"We know that prevention is the cure, and every day we can help someone lower their risk of developing breast cancer is a rad day," says Shaney.
The funds that she helps raise go to prevention strategies that target a younger, less-served audience of women — like, hosting educational booths at music and arts festivals — and KAB is in the process of building a retreat center on their property in Joshua Tree, California that will host families affected by breast cancer.  
---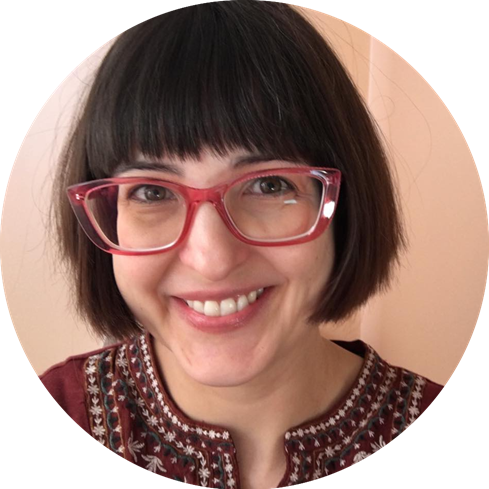 2. Stephanie Voss
Stephanie Voss took her pain and struggle and transformed it into a service to herself and others. After two years of trying to get pregnant, multiple surgeries, and three failed IUIs (a form of artificial insemination),  Stephanie and her husband needed to find couples who could relate. No one could connect her to others in the same situation, so she set out to create the resource herself. 
Enter KC Infertility Awareness Foundation (KCI). KCI was founded in 2011 by four local women. Allison Spencer, Nicolle Hays, Meagan Stach, and Tami Lewis shared a vision of creating a network of support for those affected by infertility in the Kansas City area. "We laugh more than we cry," promises the KCI website. 
In addition to support groups, KCI has been a place of education and awareness for all fertility issues. March is Endometriosis Awareness Month. An estimated 200 million people around the world have endometriosis. There is currently no known cure. 
Stephanie found KCI in 2019. At the first KC infertility support group, she made lifelong friends. Stephanie is now the President of KCI and hopes to reach more parents-in-waiting and give back some of the support that she has received.
She became a "proud mama to rainbow baby Adeline, born in 2015 thanks to IUI-try number four," and she continues to serve others, hoping for the same outcome. 
---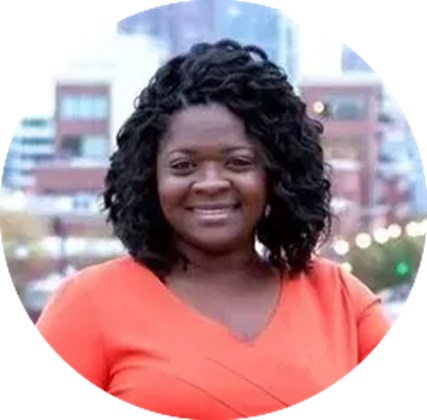 3. LaSybill Mitchell
LaSybill Mitchell goes live each morning on Facebook to begin each day with prayer. But not just any kind of prayer. LaSybill prays for more than 30 minutes with a passion that only comes from a deep belief in the power of prayer. LaSybill is a praying woman. If you ask her to pray, she is more than willing. Pastor Mitchell is the senior pastor of Rhema Church, a pentecostal prayer, power, and deliverance church. LaSybill leads this Bible-believing faith community and, in addition, founded and runs WIN Ministries. 
To empower people and enrich communities with tools for personal, spiritual, and economic growth, WIN Ministries seeks to lead others to a life of wholeness. The organization views prayer as a weapon. Their job is to arm intercessors to claim victory in Christ. And at the front lines, leading the charge is LaSybill Mitchell. 
---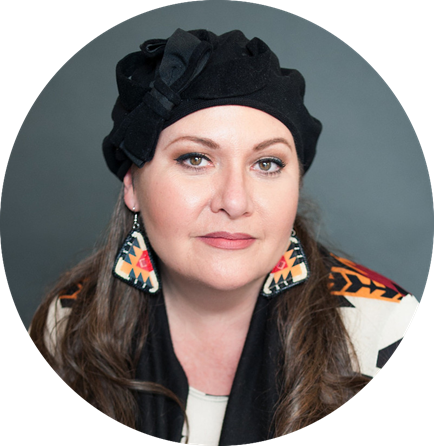 4. Dr. Laralyn Riverwind
What can't this woman do? A recording artist, a doctor of naturopathy, master herbalist, speaker, ambassador, and minister, Dr. Riverwind's influence and competency are vast.
She's a vocalist. And she slays the Celtic harp, keyboard, Native American flute, and Native American drum. As an ambassador for the Georgia Tribe of Eastern Cherokee, Laralyn represented her tribe at the National Congress of American Indians in Washington, D.C.
Along with her husband, women nonprofit leader Dr. Riverwind founded the ministry FireKeepers International. FKI's vision is to see people walking in wellness and wholeness with Creator, themselves, and others. As cultural bridge-builders, they do this through preserving Indigenous traditional life skills; restoration of honor; and revival of sustainable, eco-friendly stewardship of the earth.
After experiencing the dwindling cultural heritage that passes community wisdom from generation to generation, the Riverwinds decided to take their collective skills, connections, and values to anyone who needs it. 
---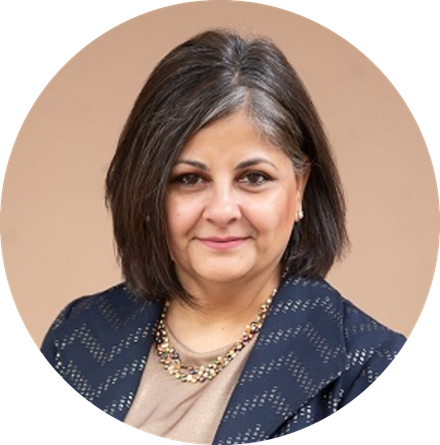 5. Mona Kafeel
Swooping in to save the day, Mona Kaleef became the Interim Executive Director of Texas Muslim Women's Fund just as COVID threw a wrench in most nonprofits' strategic plans. Mona had already been serving the organization before becoming the interim director. Her loads of organizational experience and community leadership are helping with the deep strategy requirements for navigating through this unprecedented time.   
It was during another unprecedented time that TMWF was founded. Shortly after 9/11, a group of women from diverse backgrounds came together. They saw a need to help women see what is similar instead of their differences. They sought to build a stronger community guided by awareness, understanding, and compassion for each other.
In helping these women, they begin fulfilling needs that came up, one of them being domestic violence intervention. For 15 years, they have led the change in domestic violence awareness in the community.
TMWF became the first agency in the US to provide culturally sensitive and trauma-Informed care for Muslim women experiencing family violence. They have since established two emergency 24/7 crisis shelters for survivors of family and domestic violence. 
Kafeel has been with the foundation since 2007. Why does she do it? "Strong women create strong families," says Mona, "and strong families create strong communities."
More than 55,000 organizations use Givelify's online giving platform to do more good in their communities. Whether your organization is a nonprofit or a place of worship, learn how Givelify can help you increase mobile and online donations to further your mission.

Recommended for you: