Givelify Wins Prestigious Customer Service Award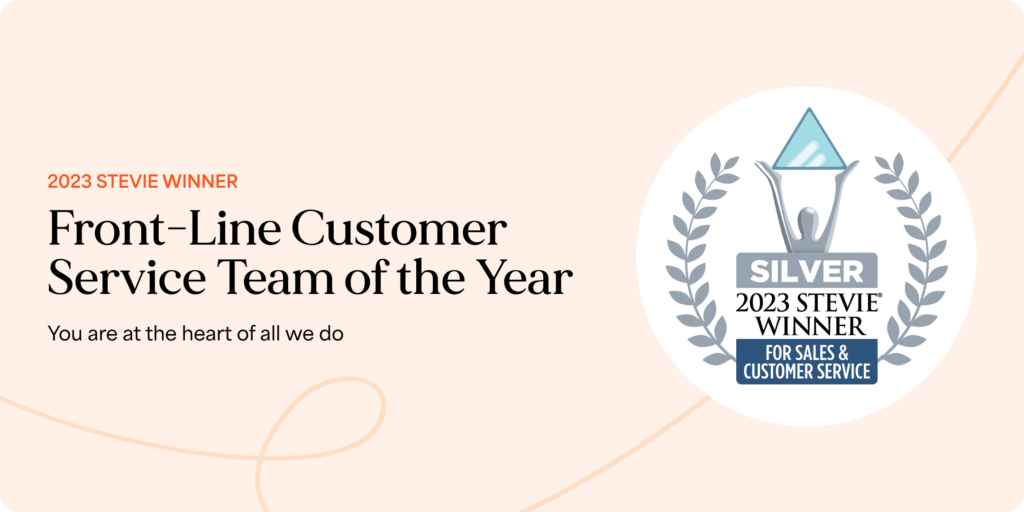 Givelify's Customer Support Team has won the prestigious 2023 Silver Stevie Award® for Front-Line Customer Service Team of the Year!
The Stevie Awards for Sales & Customer Service are the world's top honors for customer service, contact center, business development, and sales professionals. The Stevie Awards organizes eight of the world's leading business awards programs, also including the prestigious American Business Awards ® and International Business Awards®. The 2023 competition received more than 2,300 nominations from 49 nations.
"The nominations we received for the 2023 competition illustrate that business development, customer service, and sales professionals worldwide, in all sorts of organizations, have continued to innovate, thrive, and meet customer expectations," said Stevie Awards president Maggie Miller.
"The judges have recognized and rewarded their achievements, and we join them in applauding this year's winners for their continued success," she said.
Winners were announced in early March during a gala event. More than 400 professionals from around the world attended the ceremony at Caesars Palace in Las Vegas, Nevada.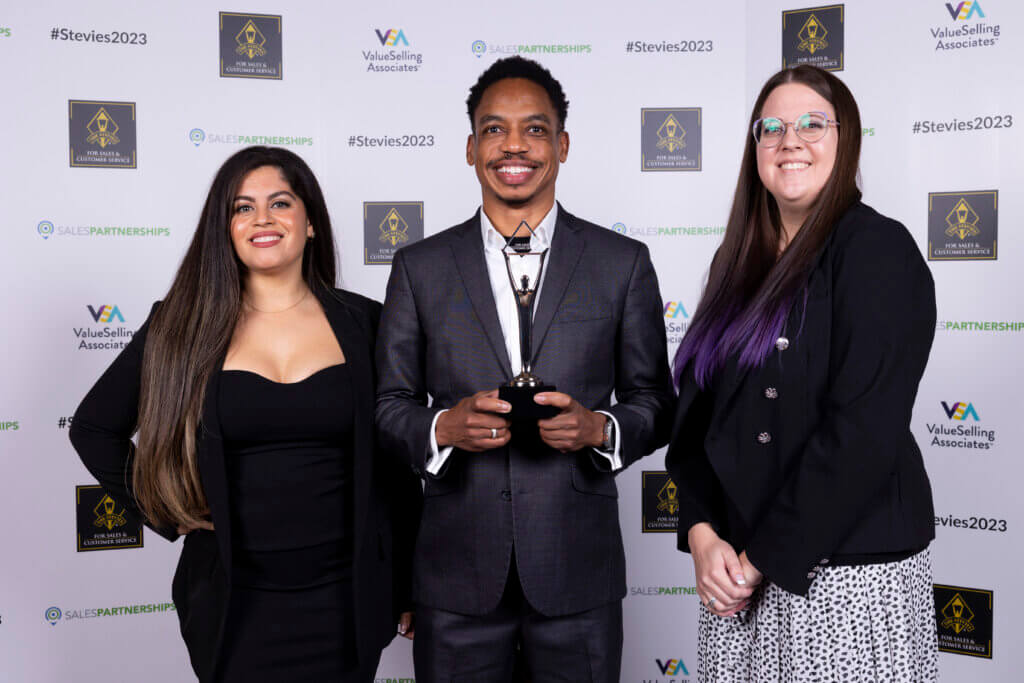 Givelify's Senior Vice President of Customer Experience & Success, Anthony DeShazor, spoke about what this customer service award means: "It really recognizes the hard work the team does every single day serving our customers. This recognition will continue to push us to innovate in areas of the customer service experience."
Last year, Givelify was honored with multiple awards, including a Bronze Stevie® Award for Best User Experience.
The awards, including the most recent one, highlight and honor what Givelify values most: integrity, heart, simplicity, and wow.
Integrity in customer service 
Givelify received the customer service award because we were able to pivot and grow over the past few years. At the same time, we maintained the highest standards of integrity in customer service.
In July 2020, in-person fundraising events and religious services shut down due to the COVID-19 pandemic. At this point, organizations turned to Givelify's online and mobile giving platform like never before.
Our 2022 Giving in Faith report found that before the pandemic, 67% of congregations in the U.S. did not offer online worship services. By 2021, 90% of faith leaders reported offering online services.
As more organizations embraced online services and mobile giving, it naturally created and an uptick in customer needs. For Givelify, this resulted in a 550% increase in customer inquiries. To meet the demand, first, we doubled our team of experts and prioritized a customer-first mindset.
Deinis Matos, Givelify's Director of Customer Support, notes, "While the industry values reducing resolution time and customer effort, we wanted to do that while keeping our customer support journey centered on a high level of integrity."
"This approach resulted in consistent positive customer feedback and reviews," she said.
Doing everything with heart
While maintaining integrity is essential, so is doing everything — even customer service — with heart. We champion the voice of the customer by advocating a people-first approach.
Deinis added, "We strive to solve problems quickly, but we value human connection! In this industry, it's usually about decreasing time. But, if a call takes an hour, then so be it."
"We want the organizations and generous donors on Givelify to know that they are valued and that their concerns and questions are taken seriously and personally," she added.
Givelify's Customer Support team responds to every customer review (more than 90,000 of them) regardless of the rating. We want a personal connection with each customer, supporting them as they do more good and change lives and communities.
One of the Stevie® Award judges commented, "Looking at the statistics, it clearly tells us that they are really working on their mission statement, values and culture. They are very successful with customer satisfaction and complaints resolution. I particularly admire the emphasis they are putting on human connection."
Ensuring simplicity
Along with integrity and heart, the Silver Stevie customer service award also acknowledges Givelify's commitment to simplicity. For our giving community to make a difference, there can't be any obstacles in the Givelify giving experience.
Since 2020, the team went from an average of 28 hours for "full resolve" of customer issues to now under one hour.
Get what you need at Givelify
There are many ways for customers to get the resources and support they need from Givelify:
Team members ensure that customers find exactly what they need, simply and quickly.
Putting the "wow" in customer service
With 90,000 authentic reviews on the App Store and Google Play, we are constantly listening to our giving community made of up of more than 1.3 million donors and 60,000 organizations. Here is a bit of the "wow" they've shared.
"For the first time, an app with REAL customer service! They contacted me along with an engineer to resolve the issue. What an AMAZING company. Top of the line. Thank you for considering the customer." -LaShone
"Having a dream with a goal and with consistency, it will flourish. You are amazing, your team is amazing, and we love this and keep growing. We stand with you!" -Tia
"They went above and beyond to assist and get the bugs cleared up, and they even called me to walk me through EVERYTHING. So, I am changing my review to 5 stars!"  -Tammy
"Customer Service is always prompt, courteous, and ready to assist." -Lowell
"The team at Givelify is amazing, professional, knowledgeable, friendly and went above board in my experience. Nothing is more important than customer service, which makes any company approachable. Givelify is blessed to have a truly wonderful team." -Cherlyne
We're here to serve you!
Givelify is the most loved and trusted online and mobile giving platform, instantly connecting people to their heart's impulse to do good with award-winning products and experiences.
We are grateful for the Stevie Awards' acknowledgment of Givelify's Front-Line Customer Service Team's commitment with a customer service award.
Ultimately, we strive to go above and beyond to provide excellent service and support to our generous giving community, like you, who use Givelify to give to their favorite organizations and causes. 
Your award-winning team is here to serve YOU! If you ever need our Customer Support Team, you can reach us at support@givelify.com or 317.663.3088.