3 Ways to Engage Millennials in Your Church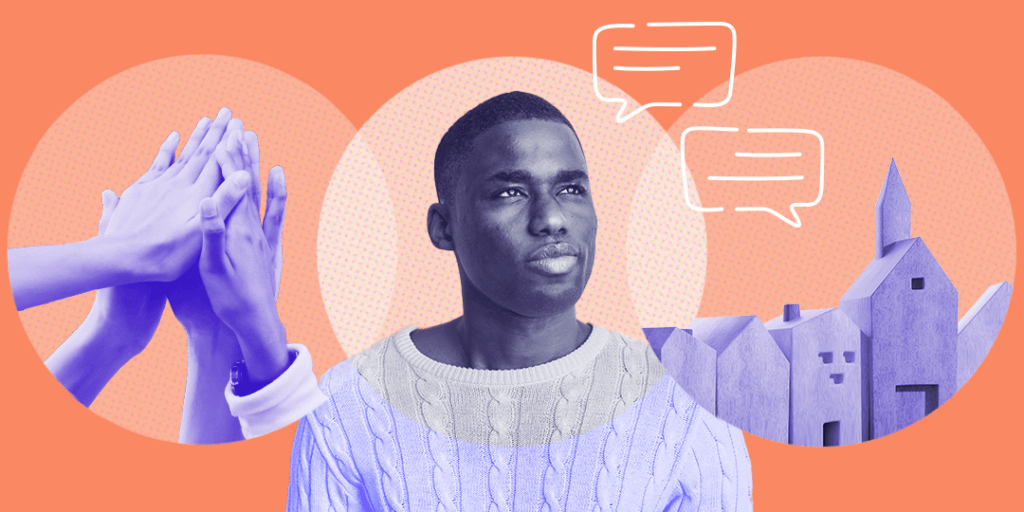 Pastors and church leaders all know that engaging the congregation is essential. The more active the congregation is, the more impactful the ministry will be within the church and the community. While engaging every demographic group is important, the young adults and millennials of our congregations are sometimes harder to reach.
Recent research from Black Millennial Café, founded by Rev. Dr. Brianna Parker, delves into what millennials value about their church and their faith. The study, "Black Millennials & Faith: A Profile," focuses on several topics related to millennials, including ministry desires and trust levels.
Millennials were first born in 1981, and range in age from 26-41 years old today. The research shows the top three areas millennials feel their church values are: their spiritual growth, the use of their gifts and talents, and their family.
There are several other areas that I encourage you to explore, but I want to focus on these three.
Nurture millennials' spiritual development
I find it encouraging that millennials know that the church is concerned and values their spiritual growth and development. However, this does raise a question. As a church, how are you meeting the spiritual needs of millennials in your congregation?
Yes, everyone is taught through the sermon and then can study through small groups, church school, or life groups. However, what if you created a specific tool or moment and invited young adults/millennials to engage in the Bible lesson or just the Bible.
One of the free tools I like to use is the YouVersion Bible app. This app allows you to pick a Bible plan and walk through it with others. We have engaged young adults with this tool a few times.
The app allows everyone to read a Bible plan and comment together in the group. You can also see who hasn't completed the plan for the day or for a few days. That gives you the opportunity to encourage them to complete it.
You can also create questions or reflections on your sermon geared toward this group. Whatever you do, it is important to create spiritual development tools to engage young adults and millennials and encourage their growth in Christ.
Activate millennials' gifts and talents
I remember when I first started to attend church consistently as a young adult in college. I wanted to stay committed, and for me, that meant I needed to serve and not just attend worship.
Yes, I studied my Bible, but I wanted to be involved in the church. I left the first church I joined for another church not too far away because it didn't provide me with a place to get involved.
The new church had several areas for me to serve and share my gifts and talents. It allowed me and other young adults to join and create diverse ways to reach our generation and those younger than us.
It was a perfect "scratch" for the "itch" I had to use my gift and talents. This is a crucial part of engagement. I would also suggest helping young adults and millennials identify their spiritual gifts. Pastors and church leaders should also help millennials think about their future in ministry and life.
Engaging millennials in this way will also benefit the church. Many millennials have skills and experience in areas where many churches might be lacking.
Websites, social media, finances, and other areas can be enhanced through the gifts and talents of the millennials in your church and community if given the opportunity.
Cultivate strong family relationships
It is excellent that family and the value of a strong family is in the top three values for millennials. In a culture that sometimes has a different view of what is important in relationships, seeing the value for the family is comforting.
As the church, we must display, teach, and cultivate strong family relationships. This is displayed through strong men's, women's, and children's ministries, where parents and guardians are supported as they create God-focused families.
Having leaders and development plans for each of these ministries will be important as younger parents and singles look for places to help them develop their families.
I encourage you to think about these three areas of engagement for millennials. And then ask yourself two questions. How is my church addressing these areas? What ministry or activity have we, as a church, done recently to encourage this demographic?
Check out the "Black Millennials & Faith: A Profile" research from Black Millennial Café.
Recommended for you: