8 Ways to Supercharge Your Generosity This Thanksgiving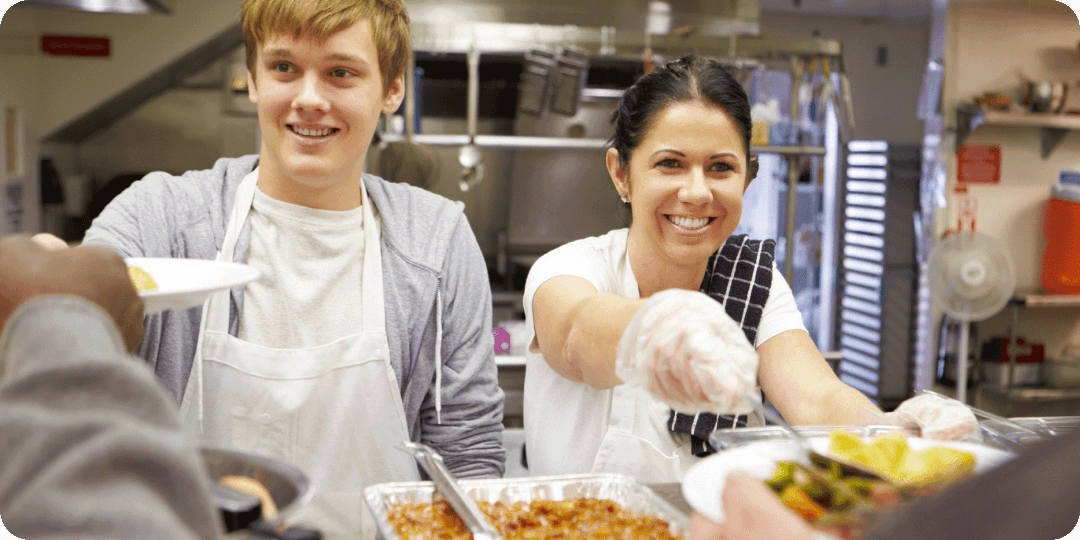 As we enter the holiday season, it's important to remember the true meaning of giving. Traditionally, Thanksgiving kicks off the official season of generosity and goodwill that continues through Christmas and New Year's.
Thanksgiving is an excellent opportunity to reflect on the blessings we've received. It's also a good time to act on our gratitude by giving back.
During the season of giving, we could donate a little more to the organizations or causes that are dear to our hearts to help them reach their bottom line for the year. Many nonprofits, for example, rake in as much as 40% of their annual revenue, on average, during the holidays, according to the Chronicle of Philanthropy.
And if not a financial gift, we can donate our time to worthy causes or even reach out to those experiencing challenges this time of year to offer an encouraging word.
Thanksgiving kicks off the season of giving
Though Thanksgiving traditions vary from culture to culture and country to country, the purpose of the holiday remains the same: expressing gratefulness for a bountiful harvest.
With so many blessings in our lives, what better way to show our thankfulness than by giving back to others?
At Givelify, we've learned that while people are reminded of everything they are thankful for, they are also thinking about how to help others. Here are some ways you can make a difference this holiday season.
Tip #1: Volunteer at your church or a local nonprofit
You can provide a meal for the less fortunate at your local soup kitchen, food pantry, or church. Would you be able to spare the time? If not, donating canned goods or other items can still play a vital role. Your generosity will go a long way! Your kindness will be appreciated more than you know.
Tip #2: Give to your favorite cause, church, or nonprofit
You can find over 55,000 vetted organizations on Givelify that make a difference thanks to donors like you. Make a gift to your favorite cause, place of worship, or nonprofit organization today! From disaster relief, food pantries, scholarship programs, and more, you're sure to make an immediate impact with our mobile donation app.
Tip #3: Pay a visit to your local animal shelter
Shelters always need donations and help from volunteers, especially around Thanksgiving and the rest of the holiday season. Every little bit helps, whether spending time with the animals, donating blankets, toys, or food, or giving your time to clean kennels.
Tip #4: Save the date for GivingTuesday on Nov. 29
After Thanksgiving, many people often participate in Black Friday, the day after Thanksgiving traditionally marks the start of the Christmas shopping season. And don't forget about Cyber Monday, which is three days after Black Friday and is strictly an online shopping event.
While these shopping days offer the promise of lower prices, nothing warms our hearts more than a day to focus on giving to others. The Thanksgiving season of giving continues with GivingTuesday.
GivingTuesday is recognized as a global day of giving exclusively for people like you looking to change the world with their kindness and generosity. By donating on GivingTuesday through Givelify, you'll join millions of generous people worldwide in making history on this special day by enabling your church or nonprofit to do even more good.
Tip #5: Spread holiday cheer with your favorite furry friend
One great way to make someone's day is by bringing your furry friend to visit them at a local nursing home or hospital. Many patients and residents love receiving visitors — even friendly animals.
Many care facilities are usually more than happy to accommodate these visits. Still, check with the organization first to see if your pet has any certification requirements.
Tip #6: Give an extra generous tip
Consider tipping more than usual to your servers when eating out or to your food delivery driver. Your act of kindness can make a big difference to a family this holiday season.
Tip #7: Donate gift cards
Ahead of the holidays, begin buying small denominations of various gift cards. As your stockpile grows, start gifting them to people who need a pick-me-up leading up to Christmas.
Tip #8: Fulfill a wish list
If you're looking for a way to help your local church, place of worship, or favorite nonprofit organization, consider donating gifts or supplies from their wish lists.
Many of these charitable organizations participate in programs such as Angel Tree, a worthy cause whose focus is providing Christmas presents for children in need. Imagine putting a smile on a child's face this season of giving!
Kickoff the Thanksgiving season by giving
What better way to show gratitude than giving generously to those in need? Whether you donate your time, talents, or treasure, your gifts will leave a lasting imprint.
We hope this Thanksgiving will be extraordinary for you and your loved ones. Whether you partake in traditions like eating turkey, traveling to be with loved ones, or watching football, our wish is that you'll have plenty to be thankful for.
Recommended for you: