Best Practices for Using a Free Donation Kiosk
Multiple studies show that the use of a free donation kiosk increases tithes, donations, and giver retention. It appeals to more donors by making giving more easy and accessible. But what exactly is kiosk giving, and how can I promote my donation page and increase donations online? At Givelify, we've got you covered. Continue reading for more information on how a free donation kiosk can help boost donations for your church or nonprofit.
What is Kiosk Giving?
A kiosk is a donation location or app designed to make giving as easy as possible. Physical kiosks in churches are designated locations where members can give easily. With improved technology has come virtual giving kiosks designed to allow members and donors to give using a credit or debit card. Members and donors are accustomed to online and mobile banking. Give them similar donation options via an online and mobile gifting service.
Churches should consider the benefits of moving to an online and mobile gifting kiosk. Members can set up recurring gifts and remove the need for physical offerings to service. Churches can also create specialized campaigns to raise donations for specific causes. Real-time trackers keep your faithful up to date on campaign progress.
How Can I Promote My Donation Page?
Start by placing the focus on your landing page. You want your donation page to resonate with donors. Tell your story first and foremost so patrons get a sense of who you are and what you support. Use digital media and video to appeal to potential donors' logic and emotion. It is a good idea to include a call to action and a real-time progress bar to motivate people to give.
Incorporate an online and mobile gifting service to provide instant satisfaction. Donors are more likely to give if the process is instant and simple. With Givelify, our Partners-in-Giving also gain access to a powerful Givelithon marketing and tracking tool. Campaign progress is updated in real-time to keep donors apprised of your progress.
With your donation page in good shape, you can now focus on marketing. Add a social giving link to emails and social media posts. This allows patrons to share your cause with the click of a button. Make it as easy as it can be for your cause to grow organically through word-of-mouth marketing. Also, include a link to your donation page on the home page of your site.
Churches should educate their members on the new giving method. Start with a focus on the younger members of your congregation. Youth and young adults will have the easiest time with the shift and can help older patrons with the transition. Small group settings are a great way to educate members. Discuss the new gifting method with your faithful before and after services. Be available to answer any questions your members might have.
How Can I Receive Free Donations Online?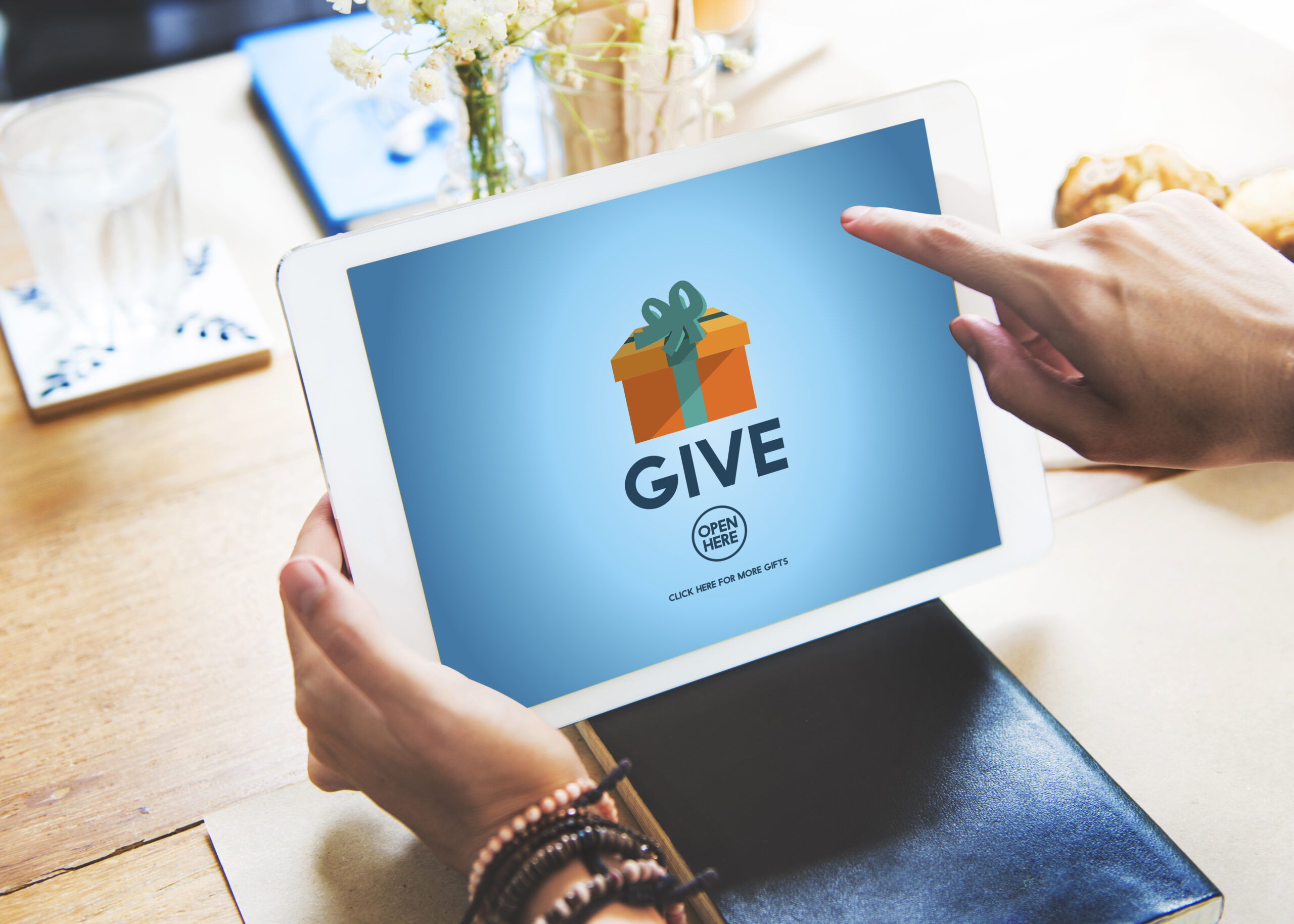 Although there are several ways for people to give online, the fastest and most secure way is via an online and mobile gifting service like Givelify. Donors can save a debit or credit card and donate in minutes. Online and mobile giving apps are also easier than text-to-give solutions. There is no worry of incorrect numbers or a lengthy approval process. Simply click and done. Donors and organizations can track every gift via personalized reports to see exactly where donations are put to use.
Givelify boasts the most downloaded and highest-rated online giving app with over 45,000 verified reviews. There are no contracts or hidden fees. Organizations can access gifts as early as the next business day. There are currently around one million donors signed up with Givelify. That number keeps growing. Enjoy the freedom and security that comes with the world's most trusted and downloaded online giving platform and mobile donation app. If you are still not sure, schedule a free demo with Givelify's team of experts.
How Can I Increase Donor Donations?
The goal is to make giving as easy as it can be. In today's digital age, donors crave the added convenience of one-click giving or simple recurring gifting options. Sign up for a mobile and online giving platform. Nonprofits report a 30% increase in giving within 60 days of signing up with Givelify.
Work to improve relations with donors using donor management tools. The more you can cater to individual donors, the more they will be motivated to give. Find out and store donor data like familial status, employment, and responses to donor campaigns. With Givelify, donor data is automatically saved and stored in your dashboard.
How Do I Get People to Donate Monthly?
Your first priority when trying to generate repeat giving is to take care of your donors. Get to know them on a deeper level. This will allow you to better understand why individual donors give and how to best approach them in the future. Use a donor management tool or app to store data and group donors. Create targeted campaigns that appeal to specific groups of donors.
Also, think about making it as easy as you can for donors to give monthly. Online and mobile gifting platforms like Givelify allow members to create recurring gifts. Donors can manage and track their giving to multiple organizations all on one easy-to-use page.
Firms gain access to comprehensive insight and management tools that allow you to track giving in real-time. The process is really simple. Link your online, mobile, and social giving widget to allow donors to give with the click of a button.
Using a Free Donation Kiosk to Boost Donations
A free donation kiosk is a great tool to boost donations for churches and nonprofits alike. Members and donors gain access to quick and easy giving methods. Organizations secure powerful insight and management tools to market and promote their cause. Simply register your organization to allow members to donate anytime and from anywhere. Sign up for Givelify and get set up for mobile donations in under 5 minutes.