The Fundraiser's Guide to Winter Giving: How to Maximize Year-End Campaigns and Strategize New Year Goals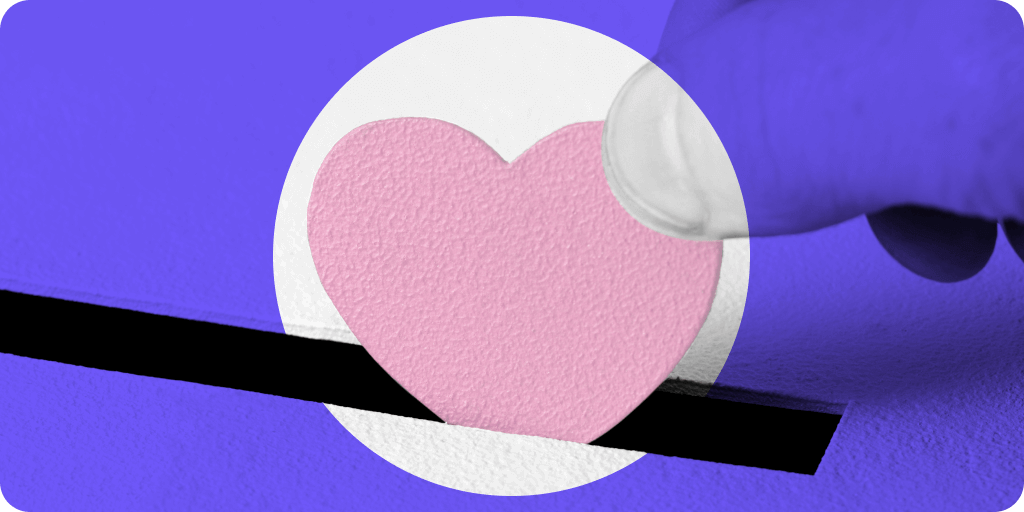 Some of the biggest fundraising moments of the year follow right on the heels of GivingTuesday. In fact, GivingTuesday generosity continues to flow even after November 30. December and January offer a chance for self-reflection and self-renewal — for you, your donors, and your giving campaigns.
Often a time dedicated to celebrating gratitude and generosity, more money is raised in the months of November and December than any other time of the year. And the numbers for New Year donations don't fall far behind. Start-of-year giving has been nicknamed the "January Surprise" since fundraising efforts often yield higher than expected numbers. Many people don't realize the power of this month for giving, so its impact can be shocking. When you factor in the cumulative gifts that come from strategically setting up year-long objectives, January becomes a major power player on your calendar.
As we close out 2021, people all over the world are taking inventory of themselves, their lives, and their daily habits. They are wrapping up loose ends, and closing out finished business. And they are setting up their goals, dreams, and visions for the next year. There are countless opportunities to end your 2021 donation campaigns strong, and set 2022 up as your most generous and impactful year yet. Here are a few tips to help make this giving season joyous, inspiring, and fruitful.
End of Year Reflections: Celebrate All You're Grateful For By Giving Thanks
Remember to celebrate – and thank – your existing donors and supporters! November may be famous for Thanksgiving, but it's never too late to show your appreciation for those who support your mission throughout the remainder of the year. If you participated in GivingTuesday, don't forget to send out a thank you email to your supporters. Showing gratitude and recognizing the generous gifts your organization has received goes a long way with your donors. A sincere email will remind your donors how much you value them and their help. In your GivingTuesday Toolkit, visit page 19 for a pre-developed thank you email that you can easily customize.
Inspiring the Spirit of Giving
Come December, people are not only giving thanks — they're also giving gifts. Between the holidays and the December 31st tax-deduction deadline, December is a fantastic time to fundraise.
Encourage your donors to end 2021 strong with holiday giving. The Christmas spirit is in the air so if you're raising money for those in need, doing a holiday food drive, an Angel Tree, or simply working towards meeting your 2021 giving goals, you must spread the word. There are many holiday opportunities to engage donors to share in this generous season. More importantly, don't forget to inspire the generosity of your church members or nonprofit supporters like you did for GivingTuesday.
Get the word out
First, let everyone know about your holiday fundraising effort and goal. Share it via email, texts, phone calls, church bulletin and on all your social media platforms.
Share your story
Next, make sure that when you get the word out about your holiday fundraising effort, you also share your story. Use pictures, videos, testimonies, and articles to showcase your mission and the people and communities that you have helped. There is nothing more inspiring than a good story.
Make the ask
Don't forget to take that final step of inviting people to give a donation. As you promote your end-of-year giving fundraiser, make an enthusiastic request to encourage people to support your mission!
And remember, since the spirit of generosity is in the air, corporate sponsors may also be interested in matching holiday gifts. Finally, don't forget to remind your donors to take advantage of year-end charitable tax donations before January 1st!
Encourage Fresh Starts and Generous Resolutions for 2022
The new year offers all sorts of fresh starts. From new budget allowances to new personal goals, January brings the promise of a blank slate.
For many of us, it's a time of resolutions. We strive to become better versions of ourselves, so we set health goals… career goals… financial goals. But what about giving goals?
Countless people commit to making positive changes in the new year — positive changes that go beyond standard New Year's Resolutions. Sure, dropping a few pounds or quitting a bad habit does us good. But in our deepest hearts, many of us want so much more. We want "to be the change we wish to see in the world."
Whether you realize it or not, you are in a position to help your supporters become their kindest and most generous selves. They want to do more good, and make a positive impact. You can help them proudly shine as a respected community member by introducing Giving Resolutions.
Giving Resolutions are a powerful way to connect with your donors. Start by asking if they already have their 2022 charitable goals set up. There's a chance it hasn't even occurred to them to add philanthropy to their list of resolutions! So just by planting that seed, you're giving them a huge gift. You could create a mindset shift about what it really means to be their best self.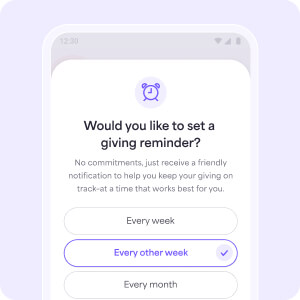 To help them realize their giving goals, encourage them to set Giving Reminders on their Givelify app. This feature pings them with a friendly reminder to give at their chosen frequency, instead of an automatic withdrawal. So it's perfect for setting bold new intentions without locking someone into a gift.
Help them shape a successful year of community engagement by adding generosity goals to their 2022 agenda.
Keep Your Donors Engaged All Year Long
Make time for strategic planning and consider what campaigns you'll run in 2022. You can celebrate countless holidays and special events all through the year. You do want to be thoughtful however – every occasion is not right for every organization. But when chosen correctly, certain days can have a major impact on your fundraising campaigns.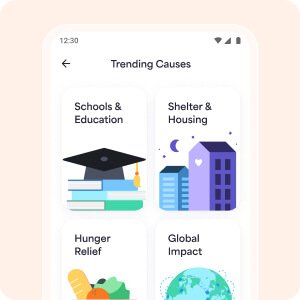 For example, if you serve a lot of women, International Women's Day on March 8th would be a smart event to weave into your campaigns. If your organization does work around climate change or community beautification, celebrating Earth Day would be a great match for you. What causes matter most to your supporters? If you're not sure, ask them about the good they'd like to see and start to plot out the times to promote your mission.
If your organization champions a particular cause, create an envelope! Givelify's Trending Causes feature on the app helps ensure you're easily discovered by donors outside of your organization.}
Re-Engage Your Audience
While you're planning out your annual giving, don't forget to spend some time reflecting on your past. One specific and concrete way to do this is to create a re-engagement campaign for supporters who haven't given, or even responded, to your emails in a while.
It's worth the time and effort to take a look at your list, then send a few targeted messages to the people who aren't participating in your giving campaigns anymore. Consider asking them to fill out a donor survey. Not only will it give you a wealth of information about your audience, it will also provide a lot of insight into which of your campaigns are working best.
You can even directly ask if these people want to remain on your list. Because here's the truth: a better list is more valuable than a bigger list. Did you know that if even just a few people stop opening your emails, your entire list can be at risk of ending up in the spam file? Don't be afraid to let go of the people not aligned with your mission. You'll have better results targeting the ones who are thrilled to give you their support.
As we put 2021 behind us and look forward to a brand new year, take a moment to reflect on your wins and your challenges. Then use all you've learned to help make 2022 your most impactful year ever. Our resolution is to keep providing you the tools you need to foster connection and generosity. Tools like our Analytics Studio, Giving Reminders and so much more. We're here rooting for you and your mission every step of the way.
Hunt for Inspiration
The work you do is wonderful, world-changing and wearing! If you are in need of a little inspiration, we recommend you come visit our Bravo! Stories of Good page and be re-ignited by what some of our other giving partners are doing to make the world a better place! You are not alone. Thank you for being part of our most generous community in the world! There's nothing like reconnecting with your "why" for last fundraising pushes and to kick-off new ones!