How to Surpass Your Year-End Fundraising Goals with GivingTuesday 2021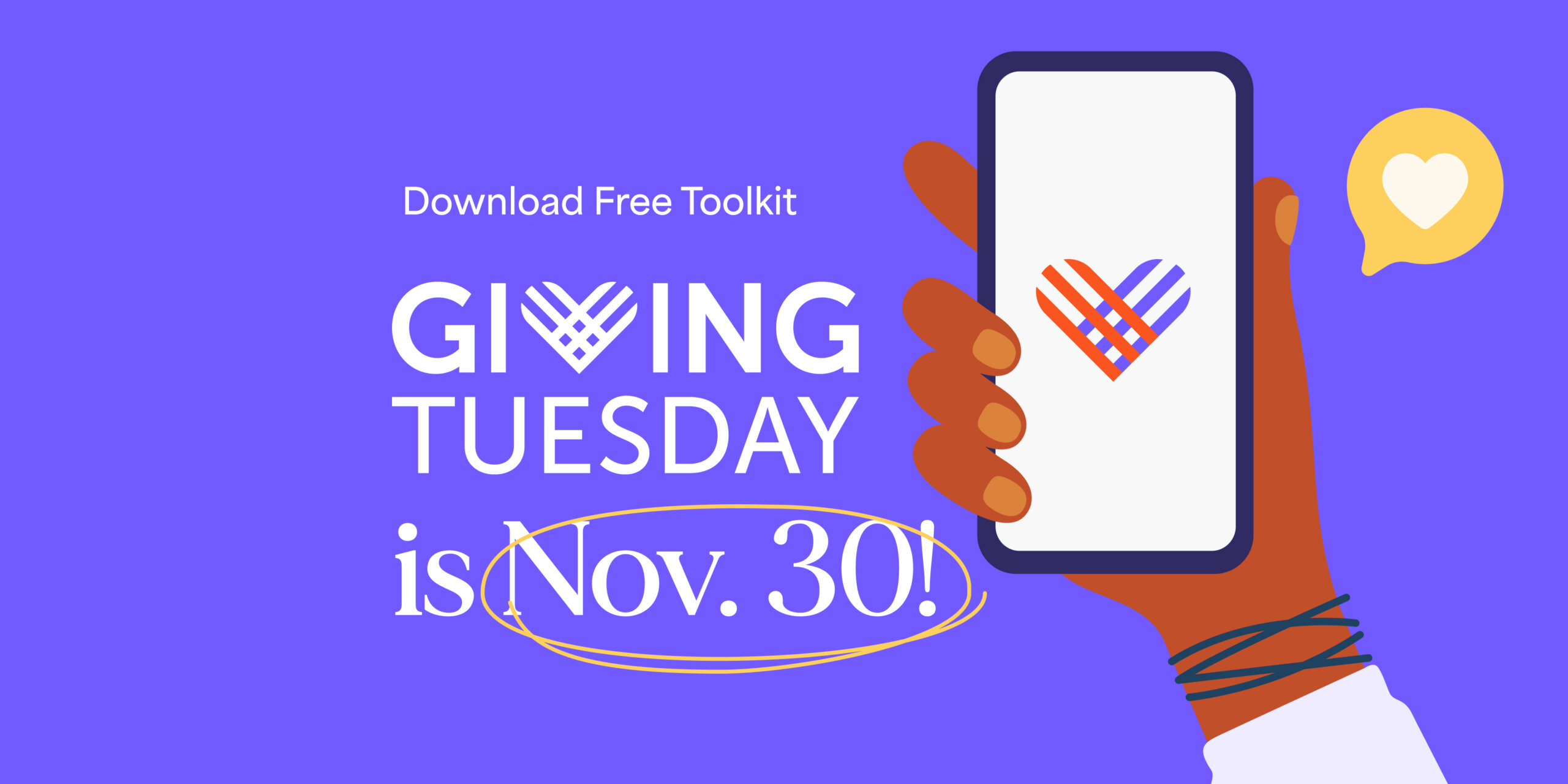 GivingTuesday 2021 is on November 30th, and if you aren't making plans now to participate you're missing a huge opportunity to meet — or even surpass — your year-end giving goals.
GivingTuesday has become more than just a one day event. Since its start in 2012, it has grown into a global movement that motivates hundreds of millions of people to give generously all year long. But there is one day in particular that still inspires massive donations. It's on the mission's namesake, GivingTuesday. This year, that Tuesday falls on November 30th.
Last year, in the United States alone, a record-breaking $2.47 BILLION was donated to nonprofits and charitable organizations …in just one day.
As we wrap up 2021, we know many of the organizations on Givelify are in the home stretch of their fundraising campaigns. Because we've seen firsthand the surge in donations GivingTuesday creates, we want to make sure you are aware of this once-a-year opportunity.
In case you haven't participated in GivingTuesday yet, here are three reasons why you don't want to miss out this year. Plus, some pro tips from us and the GivingTuesday team to help maximize your campaign's success.
Why Every Cause-Driven Organization Should Celebrate GivingTuesday
Become Part of a Global Movement That Inspires Generosity
Certain times naturally inspire connection and generosity. Whether we come together in joy or band together during a crisis, group events anchor us to our community and create a momentum that helps generosity spread.
You see it in the goodwill that flows around the holidays. You see it in people working together to meet a common goal. You see it in the impulse to help others when disaster strikes. And you see it on Givelify during GivingTuesday.
How does GivingTuesday work?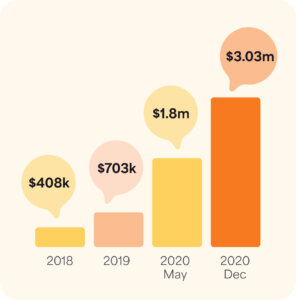 Every year, we see more and more people join the movement. Since 2018, donors have raised more than $6 million during GivingTuesday on Givelify. And, $3.03 million of that was raised during last year's December GivingTuesday.
The team at GivingTuesday has spent close to a decade building up momentum around this dedicated day of generosity. We know it's working, because last year brought a 64% increase in the amount of money donated through Givelify. Now, it's become a tradition around the world that people come together on this day to donate to causes they believe in. Millions of people have their calendars marked for giving. Why not tap into this generous feeling and let your supporters know you are taking part in this year's GivingTuesday?
Get the Word Out to Potential Donors About the Good You Do
GivingTuesday is a wonderful opportunity to inform people about the good you do, connect with your current donors, and gain some new supporters in the process.
People all around the world already have GivingTuesday set aside as a day to support causes dear to their heart. Many plan ahead as a day to donate, then choose which organizations move them the most. By participating in GivingTuesday, you are giving these potential donors a chance to discover you. Maybe it's your organization that resonates most deeply with their personal beliefs. Maybe it's your mission that aligns perfectly with their goals for helping make the world a better place. Maybe YOU are exactly what they are looking for. GivingTuesday is a fantastic opportunity to let them find you.
Something as simple as adding the #GivingTuesday hashtag to a social media post could introduce you to a whole slew of new supporters. Last year GivingTuesday spurred social media conversations in over 145 different countries, so we know it's an effective and organic way to get people talking. To further spread the word about the good work the organizations on Givelify do, our social media team will retweet posts you share on GivingTuesday. So who knows who could discover you this year!
You Won't Have to Go It Alone
Not only will you be part of a worldwide movement to do more good, you'll have all the tools you need to make GivingTuesday a success. How? We give them to you.
This year, Givelify has created a special toolkit just for you designed specifically to help make fundraising on GivingTuesday fast, easy, and effective.
It's full of fill-in-the-blank email templates that make reaching out to your givers fast and simple. We've included ready-to-use social media templates to help you get the word out and grow donations. Plus, you'll find step-by-step instructions for setting up giving envelopes and maximizing your website.
But we're not the only ones here to help. The GivingTuesday team has dedicated years to studying why, when, and how people give. They've tracked charitable giving all over the world, and have done deep dives into the data. We're not surprised that much of what they've found mirrors Givelify's recommendations and best practices.
Here's a few of the insights both Givelify and GivingTuesday have to share…
Pro Tips to Maximize Your Fundraising
Set a Goal
Research shows that when you set a concrete giving goal, you are more likely to have a successful fundraising event. By taking a few moments to evaluate what you most hope to accomplish during a particular campaign, you gain clarity on the steps you need to take to succeed. Are you already on track to meet your year-end giving goals? If not, how much do you need to get there? If so, what else could you accomplish with a surge in donations?
Rally Your Supporters
With social media, it's easier than ever to get the word out about your cause. There are so many different ways to get your supporters excited for GivingTuesday. Post away, and ask your people to share why they support your cause. Don't forget to use your email list too. Reach out to your supporters on all available channels.
You don't need to overthink it! Just grab one of the templates in your Givelify GivingTuesday Toolkit 2021, add your giving link, and get going.
Worried you're piggybacking too close to another ask? Here's why you shouldn't be…
Donor Fatigue? It's a Myth!
Do you get nervous about asking people who've already given for more help? Do you lighten your outreach, or filter out donors who recently gave from your list?
Well, you shouldn't. The results are in, and the data shows that – when given a reason – people continue to give generously. For example, disaster relief campaigns historically create a huge spike in giving. Yet, after these bursts of generosity there is no corresponding drop in charitable donations.
Still feel awkward about asking for more? Try creating other opportunities for your donors to support you. Volunteering, donating items for a food drive, or helping to spread your organization's message are all free ways to engage your community and build connection. Generosity and kindness come in so many ways.
Remember to Say Thanks!
Never underestimate the power of these two little words: Thank You.
Try setting a goal to personally thank all the people who have helped you over the years. Donors, supporters, vendors, volunteers – think of all the people who've rallied your mission along the way. Then reach out to them with heartfelt appreciation. Gratitude and goodwill are timeless ingredients in the recipe for success. Your free toolkit has thank you templates ready to go!
Strategize How You'll Use Extra Funding To Do More Good
As humans, we are hardwired for connection. We want to belong. We want to help. We want to be a part of something bigger than ourselves. Joining GivingTuesday helps you, and your donors, do just that.
But there's one bigger reason to take part in GivingTuesday. When you increase your donations, you increase your capacity to do more good. The more support you have, the more people you can serve. Do you have dreams of how you'll grow your organization once you have more resources? GivingTuesday could give you the edge you need to push past year-end fundraising goals, expand your mission, and fuel your vision.