Quick & Easy Ways to Engage Supporters (Little Effort, Big Reward)
You may have heard that people will not remember what you say, but they will remember how you made them feel. It's up to you to make sure your supporters feel good about your cause. It may seem overwhelming, but apps like Givelify will help you develop game-changing nonprofit donor engagement strategies.
How do You Connect with Donors Regularly?
Obviously, as soon as a donation comes in you want to send the donor a thank you. Givelify's Analytics Studio messaging tool lets you do that with just a click of the button. Large donations should always get a personalized message, but it may be too time-consuming to personally respond to hundreds of small donors. You can quickly respond with just a click to send a pre-written message.
If you know the donor's birth date or, at least the month, you can send a birthday greeting to them with a note thanking them for their past support and wishing them all the best on their big day. The supporter may also be inspired to host a birthday fundraiser on their own social media channels. Their friends could be potential regular supporters in the future.
Now, let's look at some other tools and ways to use social media platforms as a means to connect with even more people!
What Tools are Available to Help Me?
To implement your nonprofit donor engagement strategies, you will need the right tools.
Givelify's mobile giving app is made for an increasingly mobile world. It's free for donors to download and easy to use. A few clicks and the donation is on its way.
Givelify's Analytics Studio allows you to send personal messages to individual donors, as well as groups. The tool also helps you create social media posts with customized buttons so supporters can just click to donate.
How do I Make the Most of Social Media?
The key to engaging donors is to communicate often enough, but not too much. Givelify's Analytics Studio can help you create posts directly to Facebook, Twitter, Instagram, and Youtube. You don't have to go to each platform to post.
There are several programs that give you the ability to schedule social media posts so you don't have to post every day. A staff member or volunteer can schedule weeks or months of posts in advance in one sitting. You should map out your nonprofit donor engagement strategies up to a year in advance.
Givelify's blogs provide many tips on engagement strategies.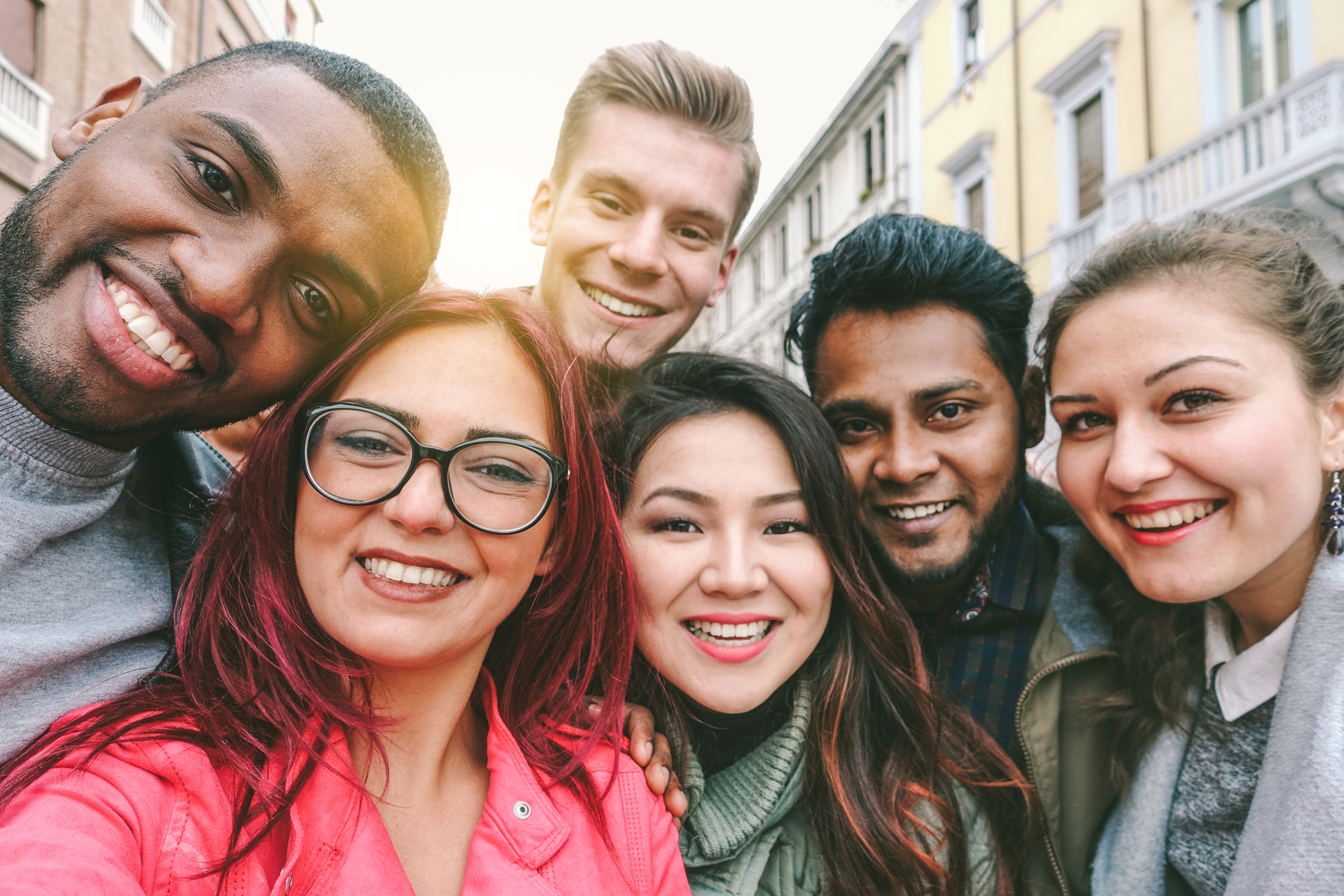 Share Photos and Videos
Post photos and videos of your organization in action. Donors need to see how they are helping. Potential donors need to see who you are and what you do. Social media users love to share videos and photos.
So Much to Celebrate
Tie your content into the holidays throughout the year. If you are a non-secular organization and do not want to celebrate religious holidays, you can focus on Thanksgiving, Valentine's Day, 4th of July, the first day of Spring, first Day of winter, back-to-school, and other occasions.
For example, if your mission is to help the homeless, the first day of winter in cold climates is significant because the need for shelter increases with cold weather. Springtime means baby time for animal rescue organizations.
Every day is designated as a National Day for something. There are also national weeks, weekends, and months. National Volunteer Week, which is held in April is a great time to honor your volunteers. For example, each day during the week, post a photo and short biography about a volunteer and include a statement about why they enjoy helping your cause. That volunteer and their friends will likely share the post, increasing your exposure to potential donors.
Milestones are always great reasons to make a fuss. Celebrate your organization's anniversary or birthdays of prominent people in your organization. For these events, you can create a Givelithon® to encourage donors to celebrate with a gift.
Go Live!
If you are having a special event, go Live on Facebook. The platform records it so followers can watch it later if they don't see it live.
Any time your organization makes the news, be sure to share links on social media. Remember to tag the source of the story. If the story does not include a link to your donor page on Givelify, make sure you add it in the comment section.
If a local business sponsors an event, give them a shout-out on social media. Tag their pages so their followers will see the post. Those followers may then support you because a business they like does.
Create a Newsletter from Your Social Media Posts
Your strategy for keeping your donors informed of your activities should include a newsletter. Focus on how donations are being used. Include photos of ongoing projects, a personal message from the director or founder, or stories about how you have helped make the world a better place. You can source much of your news from your social media posts. And, of course, remember to include your Givelify donor link so readers can donate with just a few clicks.
Also, post the newsletter on your website and post the link to it on social media.
How Do I Know What Works Best?
Each platform will keep track of how many likes, views, and shares there were. What works for one organization may not work for another. Post at different days and times of the day. It may take time but once you understand your audience, it will get easier.
Givelify's analytics keeps track of your donations so you can see what social media campaigns performed best for you.
A Little Effort Put Into Keeping Donors Engaged Can Yield Big Rewards
Donors need to be made to feel as good about your mission as you do. Your strategy should include simple social media posts. Keep them informed about how you are putting their gift to good use. That will keep them coming back to give more.
The donor management tool, Givelify, is a cost-effective way to not only receive donations but also to understand and communicate with donors, and tech support.
Sign up today and get started in just minutes! Still not sure? You can schedule an online demo with our giving experts.
*Givelithon® is a registered trademark of Givelify.