How to Leverage Valentine's Day for Nonprofit Fundraising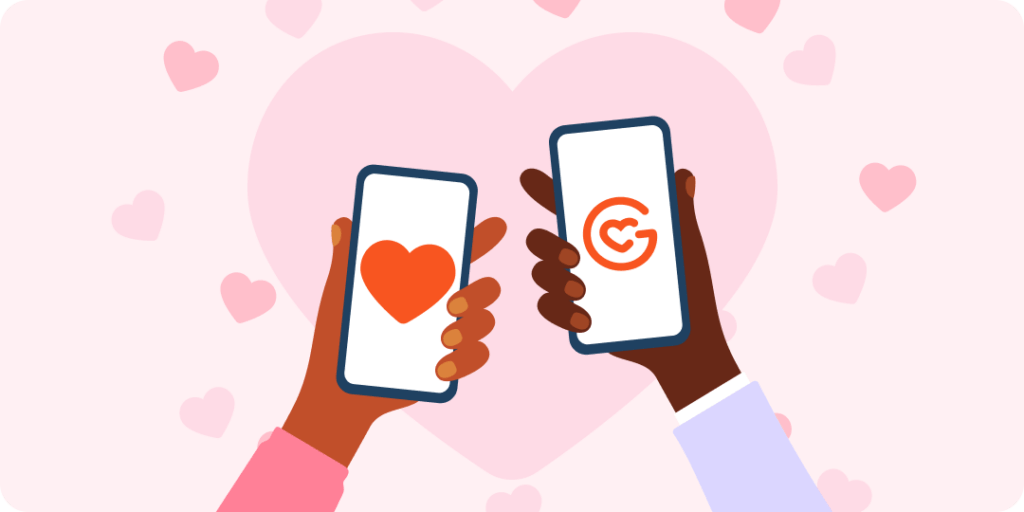 Valentine's Day can be about more than candy hearts and bouquets of flowers. The national holiday is a perfect example of a giving day for nonprofit organizations.
Giving days create opportunities for your organization to celebrate the day in a way that brings more awareness to your cause. You can also encourage donors to feel the love for organizations like yours by donating in honor of Valentine's Day.
Whether your organization shows love to children in need, pets who need to be rescued, or the homeless in need of shelter, Valentine's Day has a place in your nonprofit fundraising efforts.
Research has shown that appealing to emotions leads to more donations. Make an emotional connection with your donors. Giving back is a form of love that anyone can get behind.
Holiday nonprofit fundraising events
Giving days include federal and religious holidays, cause awareness days, and even cause awareness months. Just think of all the good you could do for your community if you could harness more of that generosity year-round to causes and projects you and your donors care about most.
Giving days can help your organization further its fundraising efforts by providing opportunities to engage with donors and make specific appeals to donate to your church, place of worship, or nonprofit.
Embrace the theme
Are you looking for mobile donations? Set up a love-themed campaign in the Givelify donation app. Run an animal shelter? Emphasize the greatness of "puppy love." Change your profile cover photos.
Use red, pink, and purple hearts in your Facebook images. Holidays are a great time to mix things up, and Valentine's Day is no different. People love seeing organizations get into the holiday spirit. Have fun with it, and your donors will, too.
Send donors a love letter
Giving days like Valentine's Day can also help guide your communications with donors.
Valentine's Day is the perfect time to make your love and appreciation known to your donors. Throughout the year, donors demonstrate that your organization is dear to their hearts through their giving.
On this day, donors should be your Valentine. Send them a note to let them know how much you care. Thank them for their generosity, and tell them how much you appreciate their involvement.
Want to build a healthy long-term relationship with your donors? Make them feel loved. A recent study by the American Psychological Association found that gratitude also promotes relationship formation and maintenance. Translation: Simply saying thank you helps those who donate to your organization feel valued.
Saying thank you meaningfully to your givers is the key to your donor engagement strategy. People feel more generous when they feel appreciated.
Put another way: Donors who receive a "thanks" from your organization as a reward for their giving will lead them to give more in the future.
Leverage a mobile giving app for nonprofit fundraising
The Givelify mobile donation app allows givers to demonstrate their love to all the nonprofits they may care about. It also allows them to donate anywhere at any time.
Givelify is the most downloaded, most reviewed, and highest-rated app for advancing generosity in the world. The most common phrases included in the App Store and Google Play reviews are convenient, easy, and love.
The giving app is incredibly easy to use with a beautiful, award-winning, three-tap experience: Tap. Give. Done! It's so simple that it empowers Givelify users to donate more to the organizations and causes that matter most to them.
Like Valentine's Day, your organization can use many other days throughout the year to inspire heartfelt generosity and spread the love further for your organization.
How can you use these days to help further your mission and put more good into the world? Download the 2023 Giving Days Calendar for inspiration.
Recommended for you: