Impact Stories: How to Show Donors the Impact of Their Donations
Donors derive motivation from much more than simply giving. One of those ways is through seeing the impacts of their donations. By making donor impact visible, organizations can grow donor relations and reaffirm the impact of donor contributions. Keep reading to learn more about the importance of donor impact transparency and how to accomplish this goal.
How Do You Show Donor Impact?
Oftentimes, the greatest sign of respect and appreciation you can show donors is to tell them where their gifts go. Gripping success stories can convey raw data as well as connect with donors on an emotional level. Incorporating video or pictures makes this connection even stronger.
Another valid means of showing donor impact is through impact reports. An impact report details where donor gifts have gone in the past and how they will be used in the future. Online and mobile gifting apps like Givelify provide gift tracking reports that make sharing donor impact quick and easy. Donors can track their impact directly through their account.
What Makes a Great Impact Report?
Impact reports help convey accountability to your donors. You want to be as transparent as possible. Use these reports as an opportunity to show your donors the impact their gifts have had on your cause.
While most impact reports detail past initiatives, it is often a good idea to also explain how you will use donations in the future. This helps to reaffirm your commitment to your cause and your donors. And, it instills confidence that your organization will continue to use all gifts responsibly.
Don't be afraid to include both realized and unrealized goals. Donors want and deserve truth in reporting. In this way, transparent impact reports are a great way to grow relationships with your donors. Trust and credibility go a long way in ensuring donor retention.
How do You Acknowledge a Donation?
Formal acknowledgment of a donation can be broken into two distinct categories: IRS-compliant gift acknowledgments and simple thank you notes.
Any confined gift over $250 requires a mandated IRS acknowledgment. Send these "receipts" via paper mail or email and include:
The name of the donor.
The date the gift was received.
A description of the gift.
Your organization's tax-exempt status (

501c3).
As for thank-you notes, it is good practice to make them as personal as you can. Include a direct greeting to your donor, a description of the gift received, and a statement of how the gift will be used. Access this data straight from Givelify's comprehensive management and tracking tools. It is a good idea to include your organization's website, accepted gifting methods, and any social media accounts. This simple inclusion builds relationship and improves donor retention.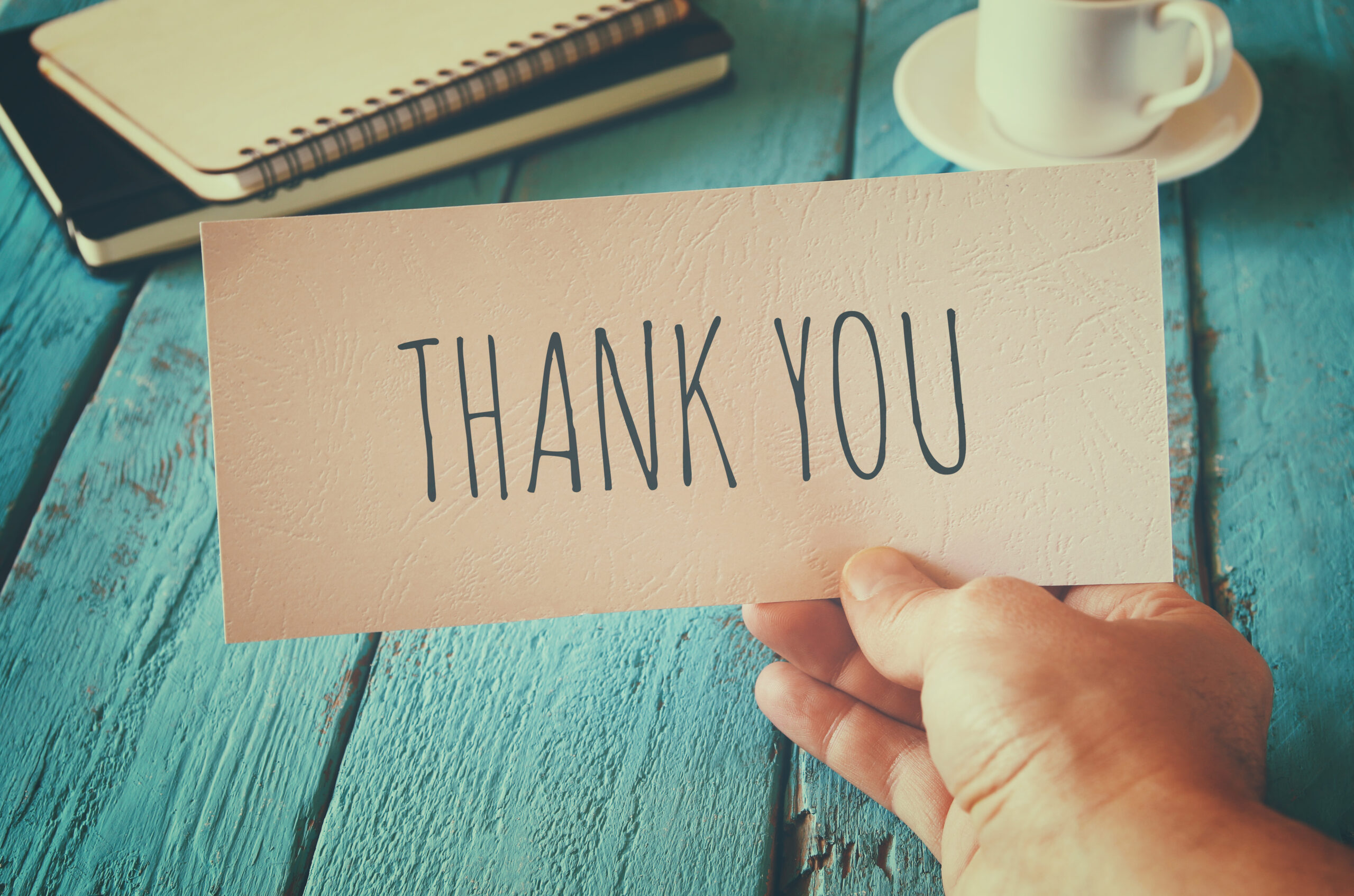 How do You Create an Annual Report?
An easy and effective way to share your organization's macro data with donors is through an annual report. Annual reports are a form of impact report that occur more regularly, usually once or twice a year.
Broadly speaking, donors want to see goals and results. For that reason, shift the focus of annual reports from activities to accomplishments. It is still okay to include stories, pictures, and media that further your cause, but the focus should be on results.
Keep the report about outward aid and goals achieved to highlight donor impact. It is also a good idea to give a full breakdown of your firm's financial information. Keep the report, including all gift allocation, as specific as possible.
Towards the bottom of the annual report is a good spot to highlight a handful of top donors. In order to keep the report as formal as possible, keep these "shoutouts" near the end of the report.
How do I Make My Donors Feel Special?
One of the easiest ways to make donors feel special is to make giving simple. Why, you ask? This simple act appeals to human psychology. Take parking a car, for example. Think about the last time you used a valet service. Complete rockstar status, right? In the age of convenience, anything you can do to make the act of giving simple creates the same level of feeling in your donors.
For more formal and direct ways to make your donors feel special, let's take a look at an article from Allison Weaver. In her article titled "Share the Love: 10 Creative Ways to Thank Your Donors," she lays out the following ideas:
Send a follow-up email.
Schedule an event.
Show your gratitude on social media.
Highlight donors on your website.
Sign a postcard.
Simplify a gift matrix.
Film a thank you video.
Send notes or emails on major days like birthdays and holidays.
A lot of these ideas are outward reaching, in that they are centered around recognition. For recluse donors or those that wish to remain nameless, hosting a private event or dinner is a great way to make them feel special. Send a personalized invitation asking for their presence with an attached thank you note.
The Power of Highlighting Donor Impact
Making sure your donors and community know the impact of their gifts is of the utmost importance. From simple thank you notes and social media shout-outs to formal impact reports and private events, keeping your donors engaged will increase donor retention.
The robust tracking and donor insight tools by Givelify make this goal easy to achieve. Sign up for Givelify and set up your nonprofit for mobile donations in under 5 minutes.
Recommended for you: