How To Help Your Church Members Feel More Comfortable Paying Tithes Online
It is no secret that change is something that becomes increasingly difficult to accept as you age. Habits and norms are ingrained in people's lives. This is especially true for an act as deep-rooted as giving in a church setting. Making church members feel comfortable paying tithes online is of utmost importance if your church is looking to make the transition. Follow the below guidelines to ensure your members understand the benefits of paying tithes online.
How Do You Help Church Members Embrace Technology?
The benefits of improving technology are far-reaching. For churches specifically, online and mobile giving platforms like Givelify allow members to set up recurring gifts to pay tithes online. How do we help our members embrace new technology, you ask?
During the planning portion of your transition, choose an app that focuses on ease of use. Members will be more apt to accept the shift to paying tithes online if their experience is a good one. The free-to-download Givelify app makes online giving as easy as tap, give, done.
The most important aspect to deliver once you select a provider is education. Talk to your constituents about the benefits of online giving and the ability to pay tithes online. Encourage younger members to help older generations make the transition. Use word of mouth interactions and pre-service discussions to talk about online giving. Use mailing lists and social media to spread the word about the new ways of giving.
Finally, make members feel secure in online giving. Givelify goes above and beyond to safeguard personal and payment info. Rest assured that only the most robust and secure payment processing methods will be used. Tell your congregation that Givelify is the most downloaded online giving platform around.
Moving From In-person Giving to Online is Difficult, Right?
It doesn't have to be! The entire purpose of technology is to make life more simple. Many churchgoers are already making the shift away from cash and checks in everyday life. Providing the ability to pay tithes online will be welcomed by most. For those that shy away from technology, or are technology-averse, simple education helps ease the transition. Above all, let members of your church know that you still accept in-person gifts. The added convenience of mobile and online giving is simply another way of tithing.
What if passing the plate or bowl is all your church has ever known? That makes sense, honestly. That is how it has been done for centuries. Think about all the time wasted during your service passing a collection device from person to person. Think about the time spent counting gifts or the help required to collect. Can that time and effort be better spent on an additional Scripture reading? Or are there better ways to use volunteers?
While many church giving services are costly and cumbersome, Givelify's online and mobile giving service carries no hidden fees or contracts. Visit Givelify's Blog for more information on truths versus myths in online giving.
The Benefits of Online and Mobile Giving Apps
The plusses of online and mobile giving apps extend to the church in addition to its members. For the congregation, it is fast, easy, and secure. Members can set up recurring payments to pay tithes online without ever having to carry cash or checks. They can gift from anywhere in the world on the off chance they miss a service. This became increasingly pertinent during the time of Covid.
As for the church, online giving reduces the workload required for counting gifts. The newfound time can be better spent serving the community or planning services and other fundraising efforts. Easy to access and detailed reports remove the possibility for clerical errors or omissions.
When it comes to tax time, both givers and recipients gain detailed reports of amounts given and received. Also, members can see where their gifts are being spent. This leads to a heightened chance for further giving amongst donors.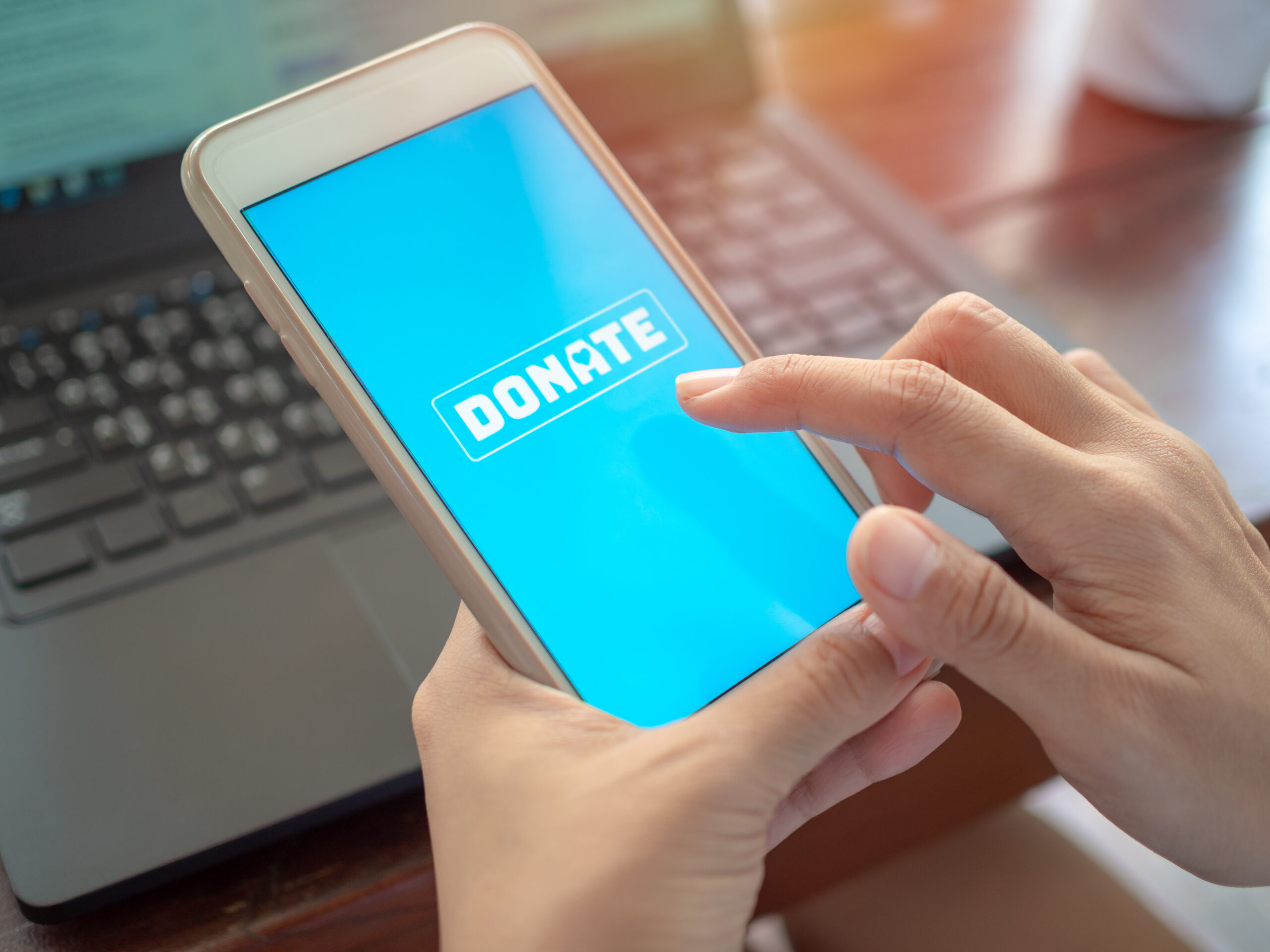 What is Considered a Full Tithe?
A full tithe is considered a donor or member of the church giving one-tenth of their total income. Some define "total income" as gross income, or money paid to you prior to taxes. Some say "total income" should be derived from net income, or money earned after taxes are removed.
Ultimately, there is no right answer on how to define total income. The bottom line is Scripture calls for tithing and it is up to church or individual interpretation on what that means. 
What is the Difference Between Tithes and First Fruits?
While tithes are defined as the 10% of total income given to the church, first fruits refer to any added amount on top of a current tithe. First-fruits can be called for during gatherings, fundraisers, or special occasions. It is always a good idea to be upfront with your members about how their gifts will be used.
While tithes and first-fruits are both called for in Scripture, the manner in which you approach the two can be very different. Tithes can be more formal. Requests for first fruits can be more informal and appeal to members on an emotional level. Tell stories or use real-world examples to best connect on an emotional level. Make sure your congregation knows how their giving makes a difference.
Find the best middle ground between overbearing and not bringing up first fruits enough. You'd be surprised at how successful simply asking for first fruits can be.
Donors Can (and Will) Pay Tithes Online
Dispel the myths of switching from in-person giving to the ability to pay tithes online. The fast, easy, and secure gifting services offered through Givelify are a great addition to any church's giving methods. Make certain the members of your church are educated and feel comfortable before, during, and after the switch. Sign up for Givelify and get set up for mobile donations in under 5 minutes.