Why Your Mission Statement Matters to Donors
Let's say you work for an amazing nonprofit charity or religious group. That nonprofit does wonderful things for the community. It offers terrific programs and activities.
But have you taken a good look at the mission statement? A great mission statement lets others know about your purpose. It offers a clear reason why your nonprofit exists. But a poor statement can confuse people.
If you find that your nonprofit's mission statement might lack a little something . . . don't worry. Read on to learn more about the importance of a mission statement for nonprofits.
As a bonus, we've included tips for how to write a great one.
Why Does My Organization Need a Great Mission Statement?
Consider this. For-profit organizations are in business to earn a profit. They care about products or services, but their main goal is the bottom line—revenue.
Nonprofits are different. They don't earn profits. Rather, they benefit society. These nonprofits might introduce solutions to prevent hunger. Or build sanctuaries to protect animals. Perhaps they implement community programs to promote literacy.
So, what is the importance of a mission statement for nonprofits? A well-worded mission statement helps your organization stick to its purpose. And, This mission statement tells your supporters how resources are used.
Once you have a mission statement, you can put it everywhere! On your print materials, on your website, and on your social media platform. Also, putting your mission statement on a Givelify mobile app helps engage donors.
This aligns donations with your mission. Donors understand your cause and are happy to fund it. This is why a clear mission statement is very important.
The Problem of "Mission Creep"
Many nonprofit mission statements are too broad. Others are too hazy. This is part of a problem that the Stanford Social Innovation Review calls "mission creep."
Mission creep happens when an organization tries to solve all problems or loses track of why it was formed. Ultimately, mission creep can mean vague or confusing mission statements.   
Why is this a problem? It leads to misunderstandings about a nonprofit's purpose.
This means donors aren't clear about why their gifts are needed or how they help. Donors who don't understand what their funding supports are less likely to give.
This can lead to huge problems. A lack of donor commitment means your organization won't have the programs or ability to serve your constituents.
Now you know the importance of a mission statement for a nonprofit. Now, let's make sure you have a great one.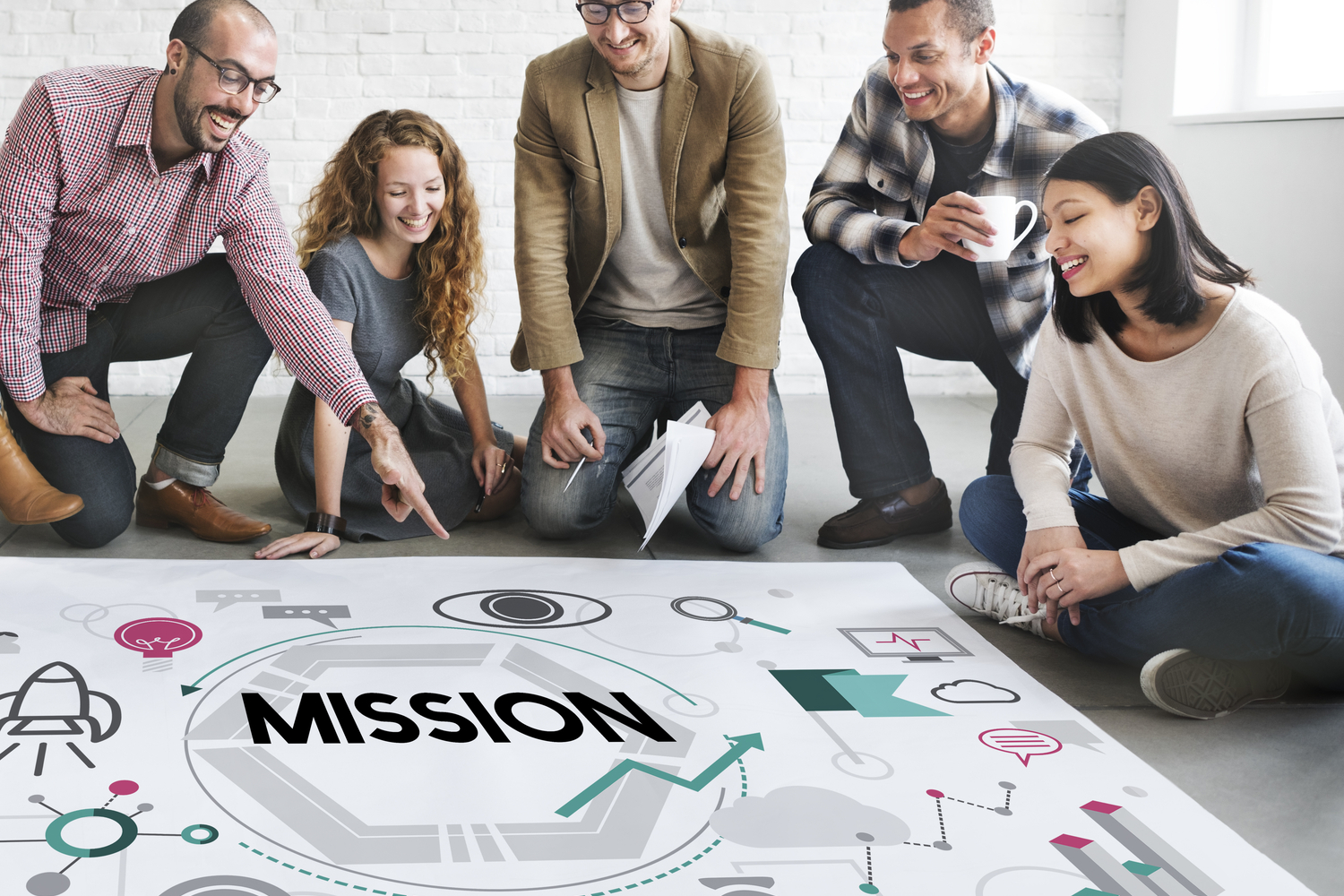 How Can I Create a Great Mission Statement?
The good news is that your nonprofit can create a great mission statement with these steps.
1. Defining the Purpose
Your mission statement explains your nonprofit's purpose. And it does so without fancy words, jargon, or slang.
2. Solving Needs
Your organization solves a specific need. It could be hunger, illiteracy, or domestic abuse. Your mission statement clearly explains it.
3. Offering Solutions
Your mission statement also comes up with answers to needs. These could be through activities or programs.
4. Understanding Trade-offs
Nonprofits with clear mission statements say "yes" to the right ideas. Those ideas help them reach their goals. They ignore programs that don't align with their purpose.
5. Inspiring Stakeholders
Your mission statement should balance all stakeholder interests. It should excite those involved in your nonprofit. It should make them proud to be a part of it.
6. Understanding Change
A mission statement should be flexible enough to expect change. This doesn't mean the mission will shift. But the statement lends itself to reframing.
7. Being Memorable
You want that statement to be unforgettable. It should avoid lofty words. It should also connect with stakeholders.
Let's look at an example. What follows is FireKeepers International's mission statement. FireKeeper International is a Givelify partner.
"FireKeepers International facilitates inner restoration; encouraging life and spiritual growth through educational and cultural programs; bridging relationships with The Creator, individuals, nations, and like-minded organizations."
This is a great mission statement. It's very clear. When you look at it, you know this nonprofit's purpose. Even better, is that the mission statement checks all these boxes:
It's focused. The purpose is clearly spiritual growth.
It solves needs. The need isn't said in the statement. But it is implied. This nonprofit supports those who need spiritual assistance.
It offers solutions. The answers are education and cultural programs.
It understands tradeoffs. Firekeepers is clearly focused on specifics. It doesn't solve all problems.
It inspires stakeholders. The wording of "bridging relationships" suggests partnerships and cooperation.
It understands change. The statement is simple and open.
It's memorable. The wording creates positive images. This helps stakeholders remember what the nonprofit does. Additionally, donors know how their gifts support the efforts.
Additional Tips
Now you know the importance of a mission statement for a nonprofit. There are other things to consider when it comes to creating the perfect statement.
Take time to do it right. This is one of the most important things you'll do. It won't happen overnight. Be patient. You'll need time to brainstorm. You will reword that statement, several times. You'll know when it's ready.
Ask for feedback. Get a response from your stakeholders. Contact donors for their thoughts. Bring in staff comments. You want this statement to resonate with all involved in your organization.
Align the statement with goals. This mission statement is your brand. It must reflect your purpose. It should tell others why you exist.
Once you've done all of this, congratulations! You have a mission statement you can be proud of. Now, don't keep it a secret. Put it on your website and your materials. Also, put it on your Givelify page. This is a perfect place for it, as donors can easily find it and donate to your cause through the Givelify app.
You can sign up for Givelify today and get set up for mobile donations in just under five minutes. For more information, visit signup.givelify.com.
Recommended for you: