How to Make Digital Giving Easy This Holiday Season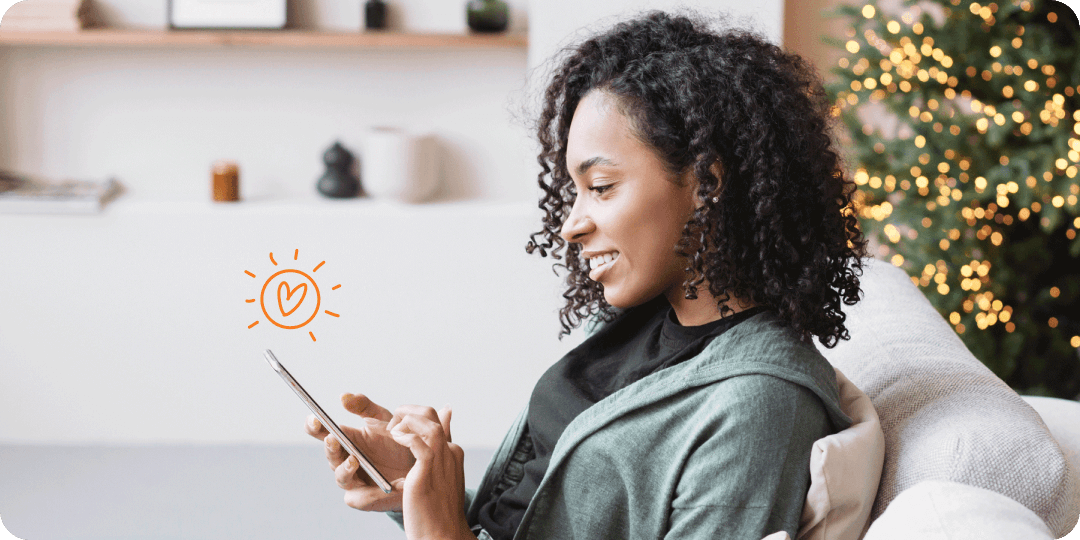 While the holidays are a busy time for everyone, attending church can be a meaningful way to connect with loved ones and reflect on the year. Visiting a church may allow those without family to experience a sense of belonging and community.
Many places of worship also experience an attendance surge during the holiday season. According to Lifeway research, nearly six out of 10 Americans attend worship services during the holiday season.
During the holiday season of giving, many people are inspired to give back to help support the work of the ministry. And this year, there will likely do so digitally.
In fact, 92% of all givers prefer to donate funds to their church or place of worship digitally, meaning via online or a mobile donation app, says the 2022 Giving in Faith report.
What makes Givelify the best mobile solution for year-end giving?
There are many reasons to choose Givelify as your giving app. For starters, the church giving app makes year-end giving joyful and effortless. With its convenience, affordability, and ease of use, it's the perfect digital giving solution for anyone who wants to make a difference.
Dr. Major L. Jemison, the pastor of St. Johns Baptist Church in Oklahoma City, said:  "Givelify is a great mobile giving app program. It has made giving easier, and it's a more convenient way to support the ministry. Since introducing this app to the church, we have witnessed a surge of consistency among our parishioners."
With Givelify, your inspired members can immediately move to action and seamlessly give to support your mission. Your members will love the ability to open the Givelify mobile giving app and make their gift in a few taps.
Here are some perks for churches and places of worship, as well.
It helps givers grow in their stewardship journey
Giving history: Donors can quickly see how much they've given to support your mission and challenge themselves to give more. Givers' donation history provides an accurate record for tax purposes and allows them to keep track of their giving habits.
Recurring giving and giving reminders: Encourage donors to keep up with consistent giving habits, so they can be the type of giver they aspire to be.
You can share your vision and ministry story with a broader network of donors
Be found by more than 1 million givers looking to do more good on the Givelify app. With our built-in organization locator, donors can quickly find your organization. Other helpful features include:
Trending Causes: This tool within the Givelify donation app highlights giving initiatives by theme. When donors select a theme, they can instantly choose from a list of nearby organizations working to make a difference in that area.
Trending Causes include significant themes such as women's causes, Ukraine support, hunger relief, global impact, COVID-19, and hurricane relief.
Share your most valuable impact projects with individuals looking to support meaningful causes or disaster relief efforts.
Social giving links: Every five minutes, at least 85 generous donors give a total of $10,250 to organizations and causes that matter most to them, our findings show. This real-time generosity happens because of Givelify's digital giving tools.
Social giving turns online viewers – on Facebook, YouTube, Twitter,  and other social media – into instant donations. Connect online viewers with your giving page so they can support your mission as soon as they feel called to give.
The Givelify app is easy to use
Donors can download the app and in minutes have their account completely set up and ready for use. Our mobile app is straightforward with a beautiful, award-winning, three-tap experience: Tap. Give. Done!
In 2022, Givelify:
Givelify is so simple to use that it empowers givers to donate more to the organizations and causes that matter most to them.   
Whitney Neat, a Givelify app user, shared her experience: "This app is easy for seniors to use. It has been a lifesaver, especially when my heart immediately focuses on giving to my church."
How can places of worship use Givelify to encourage consistent giving?
As technology continues to dominate the way people think and function, making your organization accessible by offering mobile church giving options is more important than ever.
Here are a few suggestions of what your church should do in the Givelify Analytics Studio to help ensure success. The Analytics Studio is a web portal customized for your organization. It provides data and insights for empowering deeper meaningful connections between churches and places of worship and your donors.
Ensure your profile is up to date. Current information is essential for your donors to be able to find you. Ensure your church's physical address and contact information is correctly listed on your profile.
Use a current and easily recognizable profile photo. Some givers might not recognize a picture of your church building, but they will remember the person who stands on the platform each Sunday. Make sure the profile photo for your church includes a flattering headshot of your pastor. This makes finding your church easy for people looking to donate.
Display a clear mission statement. Givelify app profile provides an area where you can list a 200-word summary of your church's mission statement. By using this space to share some of the critical points of your work, potential givers are inspired to be a part of your ministry by giving.
Add team members to your Givelify dashboard. Add key team members, like your pastor and administrator, to the Analytics Studio. Ensure each team member's settings have been adequately customized to give them the required functionality.
Create new envelopes. One of the unique features of the Givelify app is envelopes. This app feature allows you to raise funds for specific projects within your church. App users can select the project that most pulls at their heartstrings and designate funds specifically for use in that church effort.
Tools and resources
As you prepare to promote Givelify to your members, guests, and online viewers, to capture holiday giving, download our resources to help you get ready.
Givelify provides a communications toolkit that provides your givers peace of mind by showcasing the same Givelify look and feel on your online presence as they see when giving through Givelify.
From branded buttons, attractive logos, and innovative templates for PowerPoint presentations, our communications toolkit helps inform and inspire your giving base with giving appeals prepared in minutes.
In addition, our "How to Make Your First Donation" poster can be printed and provided to guests. Place them on seats or pews before your service, or have your ushers deliver them for maximum impact.
Several downloadable brochures can help potential donors familiarize themselves with the app, including an iOS and Android brochure.
Tutorial videos
For your convenience, Givelify has launched a series of tutorial videos highlighting the power of Givelify for your congregations and to reinforce the immense value  Givelify provides to our organizations.
How to launch the Givelify app in your congregation. Watch as Tiffany Washington, a Giving Success Coach, shares how organizations can successfully prepare for the holiday giving season by relaunching the Givelify app in their congregation.
Are you an organization new to Givelify or does your congregation need more training on how the use the mobile giving app? This video is for you!
How to build relationships using Givelify. Watch as Alex Perez, a Customer Support Representative, shares tips and tricks to help organizations build meaningful relationships with their givers using the extensive tools available in the Givelify Analytics Studio.
This video highlights the value many pastors and faith leaders may not be familiar with and encourages deeper exploration and use of the Givelify platform.
How to save time on reconciliation with Givelify. Watch as Customer Support Representative Nykki Starling recommends how organizations can save time on reconciliation (so they can spend more time on their mission).
This video highlights the numerous tools available in the Analytics Studio to help staff quickly manage finances, reconcile funds, and prepare for tax season.
Now you've got the tools to make holiday giving even more joyful this year. Introduce your members, guests, and online viewers to the Givelify app today!
Questions? With Givelify's world-class Support, you can talk to an actual person via phone, chat, email, or text to answer any questions you may have. We're always here for you at support@Givelify.com.
Recommended for you: