Trends in Nonprofit Technology
We can't measure the impact technology has had on our lives over the last 100 years. It has changed them in countless ways. No industry can escape tech. If they try, they risk falling behind the times or falling to the back burner of people's awareness. This is the last thing you want to happen to your nonprofit organization!

If you are a nonprofit, you need to consider the trends and stay ahead of the tech trends to find success. Have you been feeling behind lately? Are you keeping up with the times? If not, now's the time to get on board.

Here are some of the top trends for nonprofits. Capitalize on these to keep with the times and help your organization.
What Trends Should Nonprofits Expect?
The COVID-19 pandemic impacted most 2020 trends. It continues to leave its traces worldwide. The pandemic sped up innovation and a global movement towards tech. It has largely affected the workplace as well as our personal lives. Let's look at some of the workplace trends and how they might influence and help you going forward.
A Rise in Virtual Events
Life didn't stop when lockdowns came. It might have felt like that for some when the pandemic swept across the world. It led to the increase of virtual meetings and events. Many people found virtual events to be excellent ways to engage wider audiences. It also allow in talented presenters to be pulled in virtually from all over the globe.
Are you a nonprofit company hosting events? Consider hosting some of them online. You could also make them a hybrid event by mixing an in-person event with a live-stream platform. These encourage a broader audience to engage with your nonprofit.
Increase to Charitable Giving Software
Ease has always been key to the nonprofit sector. Getting people to donate is already an ask. Making it more difficult for people to donate can decrease your monthly numbers. You need to offer people a way to donate online that feels safe.
Charitable giving software is one of the best ways to do this. It gives people an easy way to donate with a couple of taps on a device. You can copy the link or access the software anywhere your audience visits. You won't miss out on donations this way. It won't matter whether you are online or in person.
Mobile giving also means that donating is available whenever someone gets the reminder. That will help you increase the donated amounts. You can use software and mobile apps like Givelify to make it easier for people to donate.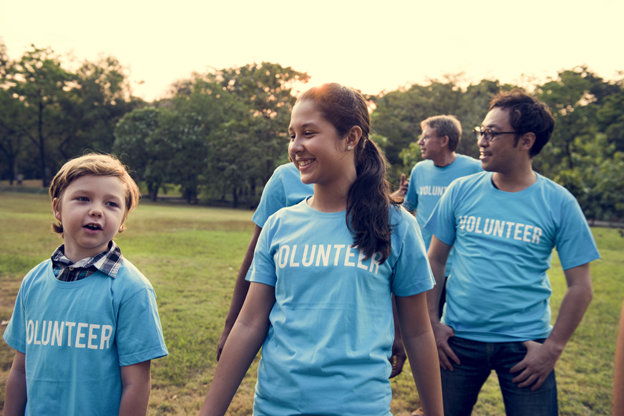 The Importance of Data Analytics
Data has almost become a new form of currency in the world of commerce. The internet takes data every time you click on a website or photo. This information allows you to harness the power of data and transform it into stronger relationships and committed contributors.
You can use many data analytics tools. These help you uncover areas where you could improve your business model and uncover new administrative and fundraising opportunities.
Increasing Use in AI-Powered Data
You can also use data to personalize your message to your potential donors. In this way, tech helps your messaging strategy to scale up by allowing you to tailor your messaging. It provides the greatest impact on donor and potential donors with minimal effort.
Gathering data becomes more necessary in the race to stay at the top of awareness. You also need to make sure you are playing the game with safety.
A Growing Need for a Broad Data Security Plan
That is where a comprehensive data security plan comes into play. You should be cyber-secure when you are handling anyone's data. Cybersecurity remains a hot topic in any industry of all kinds. The call for broader security plans increases as awareness increases.
The need for a cybersecurity plan comes from the kind of data a nonprofit will often add up. You might have loads of personal information like social security and credit card number, and addresses. It would be disastrous if this information was released inappropriately.
The cost to enact a good safety plan has decreased over the years. It is more affordable (and easier!) for you to use tools to shore up your business's cybersecurity with technology like:
single sign-on controls
multi-factor authentication
real-time linking
attachment scanning
Expansion of the Remote Workforce
Finally, there is the new-found benefit of a remote workforce. Post-pandemic, studies have been reviewing the tendency for people to go back to the office or work remotely. Many organizations are finding hybrid solutions to increase workforce efficiency and safety. Analyze whether your nonprofit could benefit financial from using a remote workforce.
How Does Technology Affect Nonprofit Organizations?
Technology affects nonprofits in almost every way. It has been morphing many organizations to look different from ten years ago. For example, charitable giving software makes it easier to increase donations. Incorporating technology should impact nonprofits dramatically.
The first thing a nonprofit should augment is their donation system. Next, supplement your security system. Ensure your donors know about the security measures you take. It will make them feel safer donating to you. From there, keep your messaging targeted using data. That way you will relate better to your target audience. Finally, consider opening new jobs that can be either in-person or remote to expand your hiring field.
An Example of a Charitable Giving Software
Technology has swept across the world. It has affected us more than we could ever have imagined. We often take the implementation of technology for granted. On the other hand, it can seem daunting as you look to make changes, especially as many of these trends can take time to become actionable.
Take heart! You can start today by adding mobile donations by signing up for Givelify. It only takes 5 minutes to set up your account.