7 Reasons to Consider a Donor App for Your Church
Using a Donor App really benefits your Church and Community.
With dwindling church attendance and a worldwide pandemic forcing more people indoors, your tithes and offerings have probably taken a hit. What's even worse is that you have a hard time meeting your fundraising goals to help those in dire need. So what can your church do to make sure the funds are pouring in to keep your ministry running? We've compiled a list of 7 reasons to consider a donor app for your church.
The answer lies in online donation, which allows everyone to give even without physically attending. 
What Do Churches Use for Online Giving?  
There are several ways for churches to accept donations and tithes online. You can set up online giving forms on your church website, for starters. Or if you want to give an online donation option for physical church attendees, you can also turn your tablet into a digital giving kiosk. 
How Do Churches Accept Donations Online via Text? 
Text-to-give is another option, where congregations can send a text message to donate. But the best and easiest way to accept donations online is through a donor app, so people can quickly give using their mobile phones. 
If you're still not using a donor app for your church, here are seven reasons to change your mind: 
Reason #1: Include Members Watching from Home 
You have plenty of members watching your service live stream from home – whether they're shut-in, sick, or unable to attend due to other issues. A donor app allows them to participate in giving so they can truly engage in the church-going experience even from home. This not only makes them feel included but also helps you reach your fundraising or offering goals. 
Reason #2: Make Giving Accessible to More Church Attendees 
Not everyone carries cash or check these days. Credit cards and debit cards have taken over as even small businesses can now accept plastic. So if you're still just passing around offering baskets, people will end up giving whatever they have in their pockets. And that might turn out to be a lot less than what they actually wanted to give. 
A donor app will make giving more accessible to every church attendee, and people will be able to give exactly how much they feel like giving. This means you'll also see a boost in church donations. Plus, most people now own a smartphone, making these apps an inclusive and accessible giving option. 
Does Online Giving Increase Church Donations? 
You might be wondering if making giving more accessible through online options will increase church donations. According to Givelify data, 20% of people gave more through online and mobile giving solutions than they would in person. And giving amounts grew by 10%. 
Reason #3: Show that You're "With The Times" 
If you're trying to reach a younger audience, sticking to traditional approaches isn't going to work. You need to show them that you're evolving with the times and willing to embrace new and better practices for your ministry. 
One of the easiest ways to do this is by implementing new technology in different aspects of your ministry such as live streaming services and mobile giving solutions. That way, your church can resonate with even younger audiences. 
Reason #4: Provide a Faster Giving Option 
You lose precious minutes during the time it takes to pass donation baskets throughout the church. A donation app offers a faster alternative as attendees can give online at any time and in just a few taps. And if they choose to set up a recurring giving option, their donations will automatically go through at the scheduled time. 
Keep in mind not to exclude those who still want to give cash. Offer mobile giving through donor apps as an option for those who prefer it. 
Reason #5: Keep Track of Donations More Easily 
A donation app transfers the money directly to your church's account and automatically records every transaction. That way, you can digitally keep track of all the funds pouring in from donors and church members. This makes it easier to keep a record of your finances without having to manually track every dime that you receive. 
Reason #6: Skip the Hassle of Handling Money 
On that note, donor apps also save you the trouble of handling physical money. Since physical money has to change hands multiple times before it reaches your church's account, it can be a hassle to handle. It takes time to count and record every dime that enters your donation basket, not to mention the risk of miscounting. 
Not only that, there's a risk of physical notes getting lost, misplaced, or even stolen. By automatically depositing donations to your church's account and keeping a digital record of all transactions, donor apps simplify the entire process. 
Reason #7: Allow People to Give at Any Time 
When people have the option to give online through a donor app, your tithes and offerings are no longer limited to just one day of the week. And it no longer depends on how well you can pull off the "giving moment" and encourage people to give. 
Instead, people can give at any time whenever they feel a little generous or grateful. For instance, it could be after watching an inspirational movie or even after reading a particularly influential passage about giving. 
They can also give instantly whenever they remember. As mentioned earlier, they can even schedule recurring donations, so they can automatically give regularly.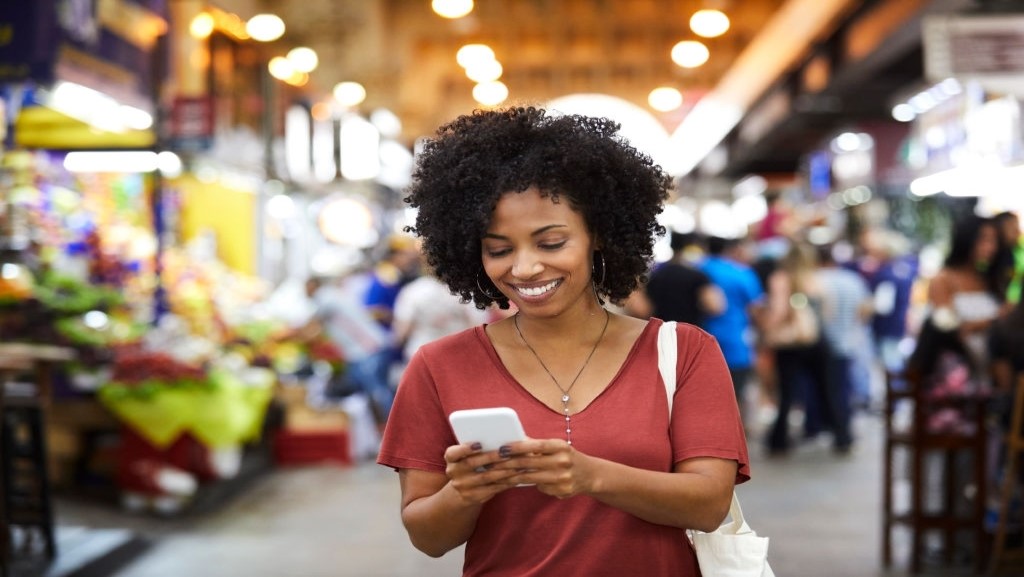 How Can I Get Started on a Donor App? 
Convinced that you should start using a donor app for your church? Here's how to get started: 
Choose the donor app you want to use. Go for a reputable giving platform with low fees and quick deposits. Givelify, for instance, will only cost 2.9% + $0.30 for every transaction and doesn't charge any monthly fees. Plus, you get next-day deposits so you can quickly see the money in your church's account. 
Register your church. Givelify offers a free and hassle-free signup option and requires no contract. 
If your church already has a mobile app, the next step is to integrate it with the giving platform. That way, you can turn it into a dedicated giving app for your church. If you don't have a dedicated mobile app for your church, you can also accept donations through the giving platform's mobile app. Givelify offers both options. 
Spread the word about your donor app among church members and through your social networks.   
Does My Church Need an App? 
Many churches have dedicated mobile apps where members can access live services on-the-go, download sermons, read blog posts, and more. While it's not mandatory to have a dedicated church mobile app to collect donations online, it does help with branding. Being able to have one place where members can engage with your ministry and give online will help keep things consistent. 
What are Church Donations Used for? 
Donations help to keep a church running, which includes funding personnel wages and building maintenance. It also funds the ministry through missions and programs, which may involve spreading the Gospel and helping those in need. 
Grow Your Tithes and Offerings with Donor Apps 
A donor app comes with the flexibility to offer multiple ways for people to give to your church and participate in your fundraising efforts. Now that you know all the reasons why you should use a donor app for your church, the next thing to do is to sign up. We hope you enjoyed our list of reasons to consider a donor app for your church.
Sign up for Givelify and get set up for mobile donations in under 5 minutes.