Ministry Trends: How Places of Worship Can Increase Engagement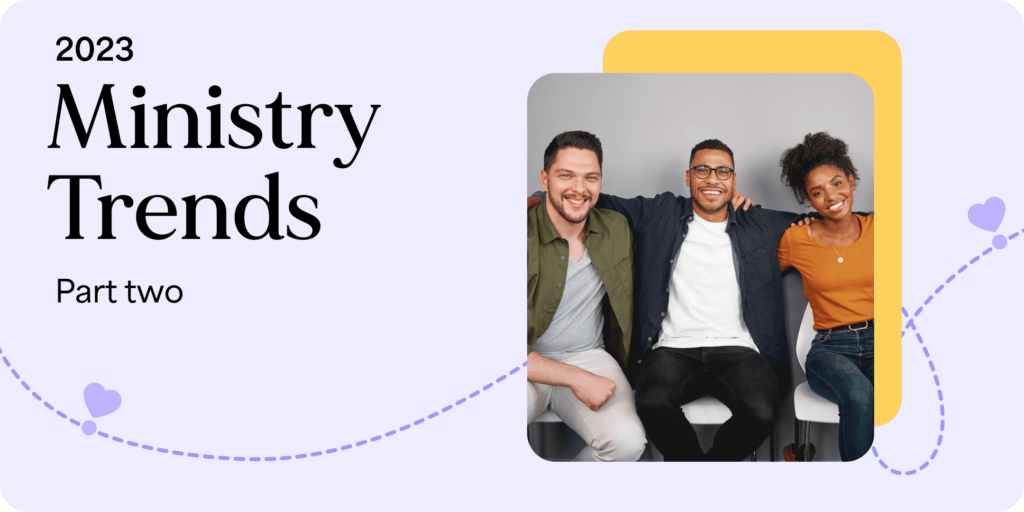 Ministry Trends is a contributed piece written by Reverend Russell St. Bernard, director for ministry operations at Kingdom Fellowship AME Church in Maryland.
In the first part of this Ministry Trends series, I discussed the importance of watching and identifying trends in giving and generosity.
Here, I want to look at the trend of guests visiting your church and how their engagement can be key.
Regarding engagement, the goal should be having guests weekly in person as well as daily on our online platforms. Your church's website should be designed for members and visitors.
If guests are not engaging with our ministry consistently, we will eventually see a decline.
While monitoring ministry trends in your church or place of worship, ask yourself and your team a few questions:
Is it clear when and where we meet for worship?
Is it clear what we are enthusiastic about as a church and ministry and how those who are new can join us?
Is it clear how someone can be part of the mission of our church by serving and also by giving to our church?
Is it clear that we expect new people to join us, and we want them to feel like they're part of the family?
These questions can help you ensure that your ministry has an "outward" focus on guests and not just members.
Regarding in-person guests who attend Sunday service or a ministry event, here are some additional questions for your team:
Is anyone expecting them?
What will they receive when they come in the door?
Is it clear to them how they can join or become part of the ministry during or after the worship experience?
Is it clear that your church has a space for them, their children (if they have any) or other family members?
Is it clear where the church's giving or donations go so that guests can see how it impacts the community? (remember Givelify's impact stories)
Is it easy for a first-time or returning guest to get involved in the life of the church and to give online or have mobile giving options?
Again, these questions can help you ensure that first-time or returning guests feel more involved and engaged sooner.
In part one, I highlighted the importance of looking at Givelify's dashboard to see the number of first-time givers. This is also an opportunity to engage them in ministry.
When a guest gives to your congregation, you can thank them and share how their gift is impacting the community. You can also encourage them to volunteer or serve in a ministry that received their support from giving. This could be the food ministry, youth ministry, or any ministry that helps your place of worship impact the community.
Givelify released a study that revealed those who served in ministry were more connected to the church, their faith, and were more consistent in their giving.
If you're a faith leader or part of a ministry team, think about how you're engaging first-time guests. What tools are you using to help them become part of your church family?