GivingTuesday: Causes to Support and How to Make an Impact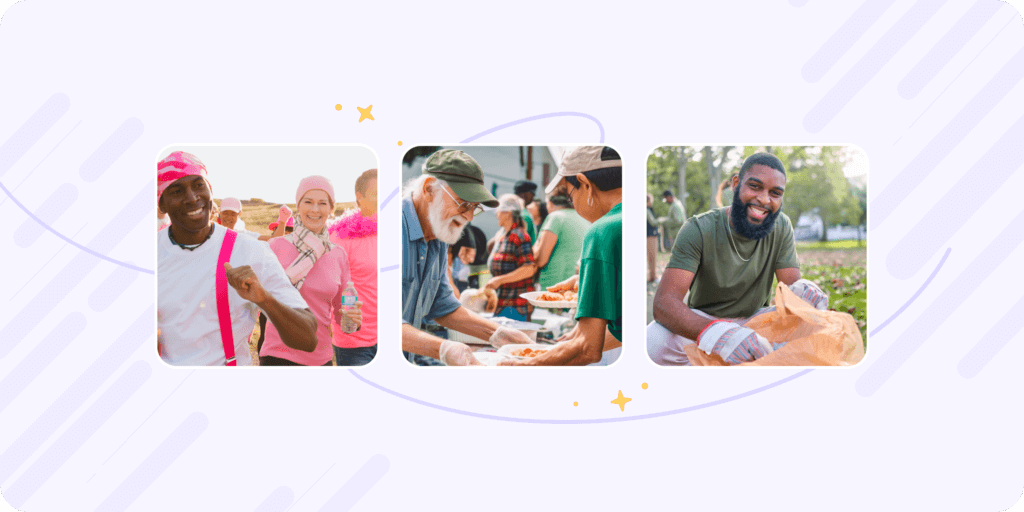 With GivingTuesday arriving on Nov. 28, people everywhere are preparing to join hands — and hearts — in the spirit of generosity. By participating, you, too, can make a positive impact in your community and inspire others to do more good.
In our last blog post, we covered a few meaningful ways you can participate in GivingTuesday this year, such as:
Donating to a meaningful cause that's close to your heart.
Volunteering your time and talents to a community cause or organization.
Spreading the word and educating others about organizations and causes to support.
How can participating in GivingTuesday positively impact your community?
When donating to community causes, many people want to know how and why their contribution matters. Here are several ways your GivingTuesday participation can make a difference:
#1: It helps organizations with good causes continue serving their communities.
Places of worship, food banks, shelters, educational programs, and healthcare services are instrumental in addressing various community challenges. Your participation in GivingTuesday can provide these organizations with much-needed financial support. By contributing, you enable them to continue their valuable work and even expand their services.



#2: It raises awareness about issues that matter to your community.
GivingTuesday isn't just about donating money. It's also about giving your time and attention to important causes. When you participate, you're not only making a financial impact, but you're raising awareness about issues that affect your community.
#3: It strengthens community bonds.
Community is at the heart of GivingTuesday. When people come together to support local causes, it fosters a sense of unity and collaboration that can lead to more solutions. People from different walks of life unite for a common purpose in helping make this world a better place.
#4: It inspires people to get involved.
GivingTuesday inspires individuals to get more involved in their communities. By actively participating in community projects, you can make a difference — whether it's through volunteerism or supporting local events.
#5: It contributes to long-term impact.
GivingTuesday is more than just a day. The donations and support received can have a lasting impact on your community. Your contribution can help local organizations invest in vital resources that contribute to sustained improvements for your community.
Now that you know how your contribution can make a difference this GivingTuesday, what organizations and causes should you support?
With so many good ones out there, deciding where to direct your giving can be a challenge. Here are several causes you can support this GivingTuesday:

Community development
Community development often involves improving local infrastructure, such as roads, utilities, parks, and public spaces. These enhancements make the community a more pleasant place to live and can enhance the quality of life for residents.
Scholarships and educational programs
You can support organizations that provide scholarships, educational resources, and opportunities to underprivileged communities. You can also support initiatives that promote youth literacy.

Health and wellness
Backing organizations that are at the forefront of medical research can help them find cures and better treatments for diseases. Many organizations also focus on mental health awareness and support. Consider contributing to initiatives that combat the stigma around mental health and offer aid to those in need.

Hunger and food security
You can support local and national food banks that provide meals and essential supplies to those experiencing food insecurity. You can also contribute to organizations promoting sustainable farming practices to ensure a future with enough food for all.

Environmental sustainability
Many organizations are dedicated to protecting endangered species and their habitats. You can also support initiatives working to combat climate change through renewable energy, reforestation, and sustainable practices.
Givelify instantly connects good people like you to causes that can change the world with kindness and generosity. Our online and mobile giving app brings more than 60,000 heartfelt causes and the joy of giving right to your fingertips.
Ready to make an impact this GivingTuesday?