How to Refine Your Nonprofit's Website to Attract More Donors
Your website is important! It is your opportunity to make a good first impression and invite people to get to know you and join your efforts. It's home base for your members, supporters and donors. And, it connects you with the individuals, families, and communities you serve.
But are people coming to your website? And, if they do come, do they stay and explore? Are they inspired to give? If your answer to these questions is no, it might be time to revamp your online presence.
The three keys to an effective, donor-friendly website are:
Planning
Content Development
Execution
Read on to learn more about creating a memorable and effective website that attracts visitors—and donors!
Planning
Whether you want to revamp your existing website or design a new one, take some time to plan. What is the purpose of your website? Where are you now and where do you want to be in the future? Who are your people and what do they need from your website? Ask these questions and get started with your planning basics.
Goals and Objectives
The purpose of your website is to inform and inspire the people who visit. While they are there, you want to encourage them to get involved with your organization and to donate. Take time to list the specific goals and objectives for your website.
Some of these might include:
Clarifying your organization's mission
Engaging and educating followers with ongoing news and events
Sharing success stories
Giving a call to action
Asking for donations
Performing a Gap Analysis
Once you've figured out your goals, you should perform a gap analysis on your current website. How is working now? Are you meeting your goals? Where do you want to be in the future?
For instance, you could already be attracting a lot of followers who like to read your news and updates. Unfortunately, they aren't volunteering or donating. In this case, the good news is that you have already attracted people to your website. The gap analysis shows that you need to focus on getting visitors to take the next step and donate.
Or, you might discover that people aren't really sure what you do and who you help. If so, your website needs to clarify your mission and share more stories and news about the communities and people you serve.
Gap analysis will direct your planning by filling in critical pieces that are missing. The result will be a more robust and effective website.
Understanding Your Donors
You also need to know who your donors are and what motivates them. This knowledge will go a long way in helping you to enhance your website and to develop effective content.
Look for ways to get to know you donors better. Maybe it is through surveys, social media interaction, or unsolicited feedback.
Givelify's donor intelligence can also help you learn what excites donors. This feature offers information about donation frequency and styles of giving. With this information in hand, you can figure out how to reach out to your followers.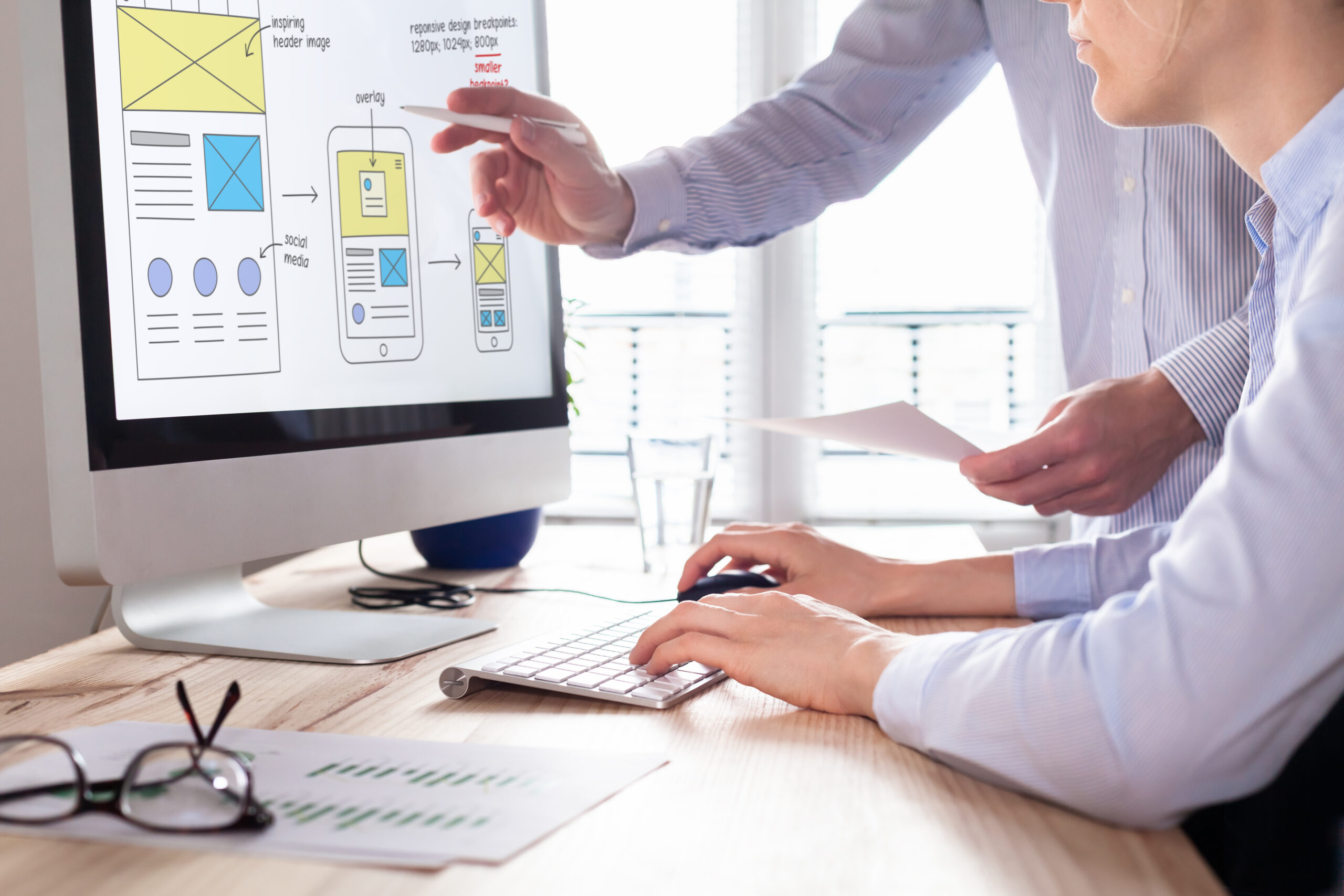 The Content
Great content on your website inspires your visitors to engage and donate. Think through these elements as you create your website content strategy.
Present Your Mission Clearly
It might seem obvious that explaining what your organization does is a given. But many nonprofits forget to mention who they are, what they do, and why they do it. Never miss an opportunity to present your mission!
The rule here is to keep it simple. Be straightforward about what your nonprofit does and who or what it benefits. Also, let your website visitors know how they can help support your efforts.
Make it Easy to Donate
Again, this should be obvious. But gift-giving can be difficult on websites if the instructions are vague, the giving feature is buried, or the technology is too confusing. The easier the method, the more likely your visitors will give. Platforms like Givelify can simplify the giving process by providing you easy-to-use links to embed throughout your website.
Provide a Reason
Tell your potential donors why they should give to your cause. People like to know the power of their donations, so be specific. On your website, say things like:
Your donation can help us feed 10 hungry families.
Your gift helps us rescue 15 dogs from kill shelters.
A monthly gift will provide school supplies for one under-served classroom.
The more information you can provide to your website visitors, the more compelled they will be to give.
Convey a Sense of Urgency
You don't want your donors to leave your website without donating anything. A strong call to action encourages and inspires your visitors to give. Remind potential donors that:
The holidays are just around the corner.
Families in need require shelter and food now.
Without your immediate help, dogs and cats will continue to suffer abuse.
Be sure you let your donors know the immediate impact of their generosity.
Use Plenty of Visuals
The adage "a picture is worth a thousand words" is true when it comes to your website. Be sparing when it comes to copy; instead, post pictures that give a clear sense of what you do and who you help. These visuals might be of people, families, or animals you've served. Or show off how your team rolls up its sleeves and gets to work.
The Execution
Once you have developed or redeveloped your website, it's time to let potential donors know about it. You might have the most glorious website with killer content, but it doesn't mean a thing if no one knows about it. Here are some proven ways to encourage people to come to your website.
Use Social Media
Make use of social media platforms, such as LinkedIn, Twitter, Instagram, and Facebook. Ask current donors to "like" your social media platform, so it shows up on their feeds. This can be especially important to attract younger donors.
Put Your Website Address EVERYWHERE
Make sure your website address is on everything that people might see. Put it on your church bulletin or at the bottom of your letterhead. Be sure it's on your nonprofit's signage and print collateral. Include it with any emails or digital newsletters, and add it to your social media platforms. Givelify also offers provides you an easy-to-add link and the opportunity to show off your website.
Send Emails and Newsletters
One good way to drive traffic to your site is to email donors and potential donors specifically inviting them to visit your website. Create lists from your current donors. Encourage them to forward information to friends and family.
Use Smartphone Apps
Be sure to offer online giving apps like Givelify to make it easier for your prospective and faithful donors to give. The Givelify platform lets your supporters connect from anywhere and give with only a couple of taps.
It's Time to Shine!
With thoughtful planning, engaging content and visuals, a simple donation method, and energetic promotion, you can have a highly successful website! One that will communication your mission and encourage people to give.
Taking these steps can boost giving and ensure that your mission remains strong!