Celebrating Fathers Who Are Changing Communities
By providing guidance, confidence, and love, fathers – in addition to mothers – have the power to shape their children's futures. There is no recipe for the "right type" of father. This Father's Day, we're honoring the fathers who are changing communities, the grass-roots way. The following quote helps summarize the importance of every father in our community.
"A good father is one of the most unsung, unpraised, unnoticed, and yet one of the most valuable assets in our society."
Fathers Changing Communities
As we look ahead to Father's Day, we celebrate fathers who are changing communities. We're recognizing the tools and organizations that fathers have created to support children in need of a father figure.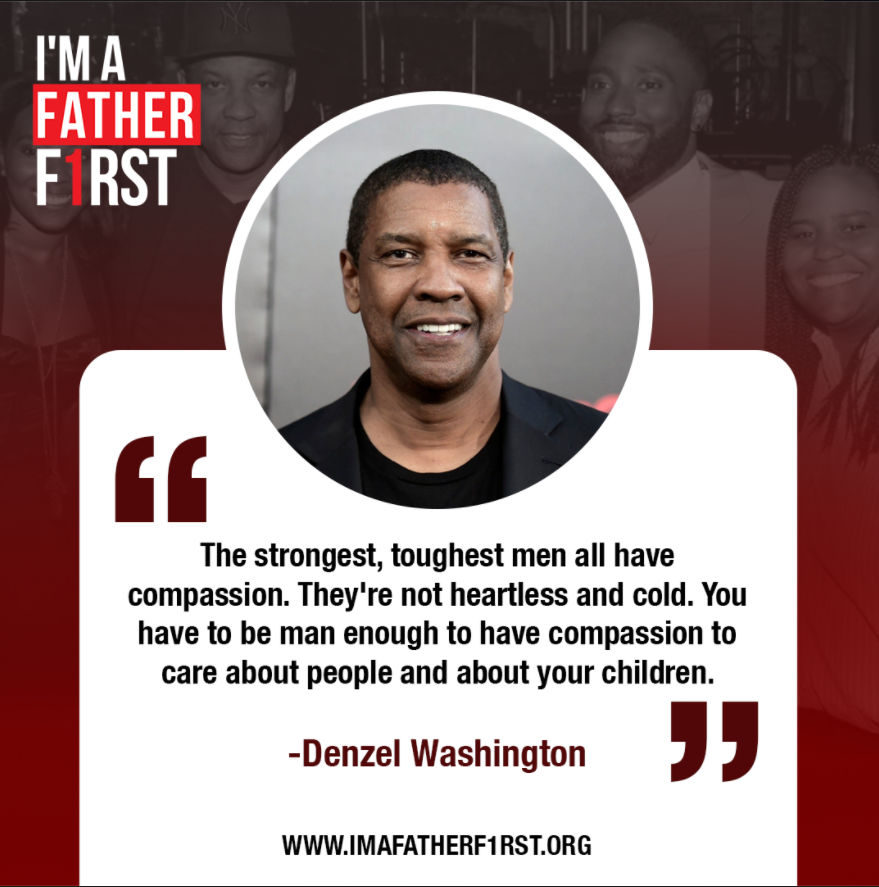 I'm A Father F1rst
"I'm a father first," Keith Lewis repeated to himself after divorce separated him from his two children.
"I went from being a young man trying to raise two kids, to a divorced father who had to drive five hours to and from to have a connection with my kids."
He describes not being there to wake his children up every morning as the hardest thing he had to experience.
Lewis teamed up with Jermaine Clark in 2017 to create the Atlanta-based nonprofit, I'm A Father F1rst. The organization focuses on the importance of being an active parent. The pair provides mentoring to young men in a variety of ways – free haircuts, sports programs, even lessons in entrepreneurship. The organization's goal is to uplift families and reduce the number of fatherless homes.
Covid-19 Shift
I'm A Father F1rst went from planning sports activities to providing hot meals for families during the height of Covid-19.
The group collaborated with Atlanta Public Schools and local restaurants. They delivered nutritious chef-prepared "Meals of Love" to the doorsteps of up to 400 single-parent families five days a week.
"I called the (Atlanta Public Schools) principals and the superintendent to get permission to serve their students. Then I tap(ped) in with the parent liaison to make sure we have right families. (Those) who are on the brink of one bill not being paid (and) sitting in the house and not having power or food," Lewis said.
"It's just so amazing when they come outside with that smile and how thankful and how pleased they feel."

Cofounder Jermaine Clarke
It all started with the simple affirmation, I'm a father first.
From that, Lewis and Clarke are changing their community by supporting families and showing children their potential.
---
Fathers Among Men (FAM)
FAM was founded by a group of young/new dads, who wanted to learn to become how to become better parents. This nonprofit, also based in Atlanta, seeks to empower fathers, soon-to-be fathers, and father figures. They do this through mentorship, education, and example from upstanding and outstanding fathers.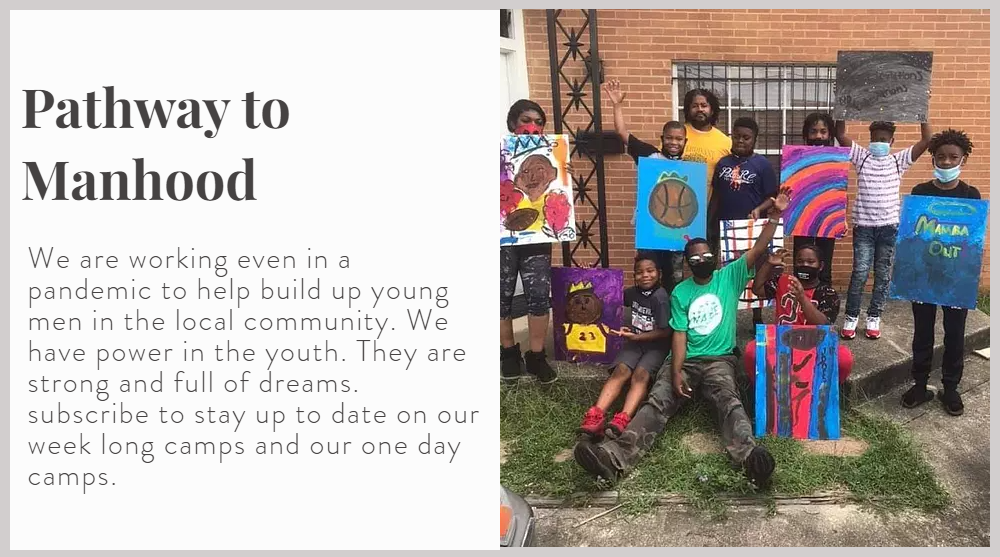 "We had little to no experience with children and weren't really sure what it would take to raise children in this day and age. We grew up in a time where parents and teachers used corporal punishment to discipline children, so we knew we had to rethink our approach to parenting. The best way to do this was to connect with other fathers to share ideas and perspective and create a support system," according to a statement on the F.A.M. website.
Along with providing inexpensive opportunities for fathers to spend time with their children, the organization also offers educational opportunities and career assistance, so fathers are able to improve the quality of life for themselves and their children.
Through its spring and summer break camps, Fathers Among Men exposes children to a wide range of educational and recreational activities from golf lessons to building robots. The organization also offers a Pathway to Manhood program that brings young men together with mentors who can provide guidance and advice. The goal of this programming is to build strong minds and confidence for youth from the ages of 8-18.
---
I'm A Father F1rst and Fathers Among Men are two of many organizations led by fathers changing communities using Givelify for free. Join the 65,000+ organizations that use the fastest-growing mobile giving platform!