Nourishing Hope, One Meal at a Time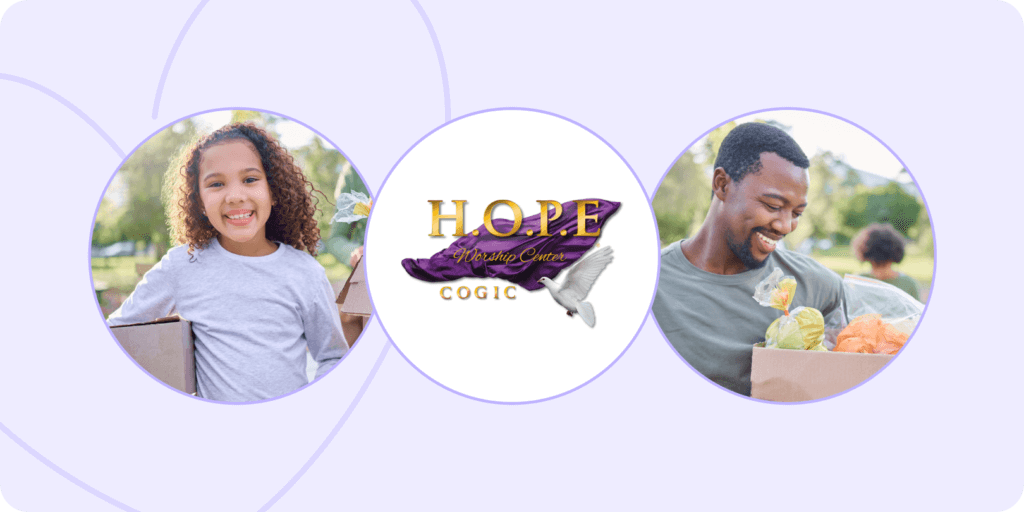 Food is a fundamental human need. Yet, for millions of Americans, this basic necessity often goes unmet. According to the U.S. Department of Agriculture, more than 34 million people in the United States were food insecure in 2021, lacking access to an affordable, nutritious diet that allows for an active and healthy life.
Food insecurity doesn't discriminate. It can affect individuals from all walks of life, impacting every community in the country. For many, it is a silent struggle that often unfolds behind closed doors.
In early 2020, when COVID-19 swept across the globe, food insecurity became even more pronounced, quickly rising to an all-time high.
Pandemic leads to a rise in food insecurity
As COVID-19 took hold, it brought with it unprecedented challenges that deepened the food insecurity crisis in America. People lost their jobs, grocery stores shuttered, supply chains were disrupted, and essential services became increasingly inaccessible — leaving many to struggle as they faced declining income and rising food costs.
Faith responders across the world were on the front lines of the pandemic. One of them was Pastor Ron Pulliam of Hope Worship Center COGIC in Indianapolis, IN, and VP of Strategic Partnerships at Givelify.
"Even before COVID-19, food insecurity was a challenge for many communities. When the pandemic set in, it grew and spread into homes where lack was less common."
According to the National Institute of Health, 38% of adults in the United States experienced increased food insecurity since the pandemic was declared a national emergency. This meant that one-third of U.S. adults struggled to put food on the table.
As the pandemic persisted, shelter-in-place orders continued, and an economic crisis took hold, food insecurity grew.
The world rallies to help those in need
Yet, despite these difficult times, the world also witnessed something incredible — communities united by compassion. Across the globe, people rallied around a shared purpose: helping their neighbors in need.
It was in this moment of adversity that organizations like Hope Worship Center COGIC in Indianapolis, IN, and other like-minded churches rose to the occasion. The church has served its community for many years, and when COVID-19 struck, it was no different. The members of Hope Worship Center knew their community needed them and heeded the call.
For Pastor Ron, serving the community has always been — and will continue to be — a part of their mission. "Churches and pastors have always been first responders to meet the community's needs. Our singular purpose is to serve." And so, they did.
One community's extraordinary effort
Through their extraordinary efforts during the pandemic, Hope Worship Center partnered with the COGIC Evangelism Department and other churches in the region to provide 1.5 million meals to their communities. Their story is a testament to the remarkable power of unity and the profound impact a community can make when they work together as one.
Hope Worship Center became a beacon of hope to many during those unprecedented times. The church played a pivotal role, serving as the distribution hub for churches in the Indiana and Illinois regions.
Mission departments in the Region K area led by Supervisor Sherri Penson and Pastor Clyde Jones would visit the church weekly to collect perishable and non-perishable items for distribution within their communities. Week after week, a dedicated group of volunteers from across the region gathered at the church to unload a staggering 30,000 pounds of food and distribute it to the local mission teams.
Having taken place at the height of the COVID-19 pandemic, safety was a top priority. The church implemented COVID-19 precautions, including mask-wearing, social distancing, and heartfelt prayer. Volunteers had the opportunity to contribute in ways in which they felt comfortable.
Every box of food that was distributed had its own personal story, providing sustenance and hope to those struggling to put food on the table.
For Hope Worship Center COGIC and all those involved, it wasn't about 1.5 million meals. It was about showing up for their neighbors when they needed them the most. As long as COVID-19 kept spreading, they would keep serving.
Recognized for their unwavering dedication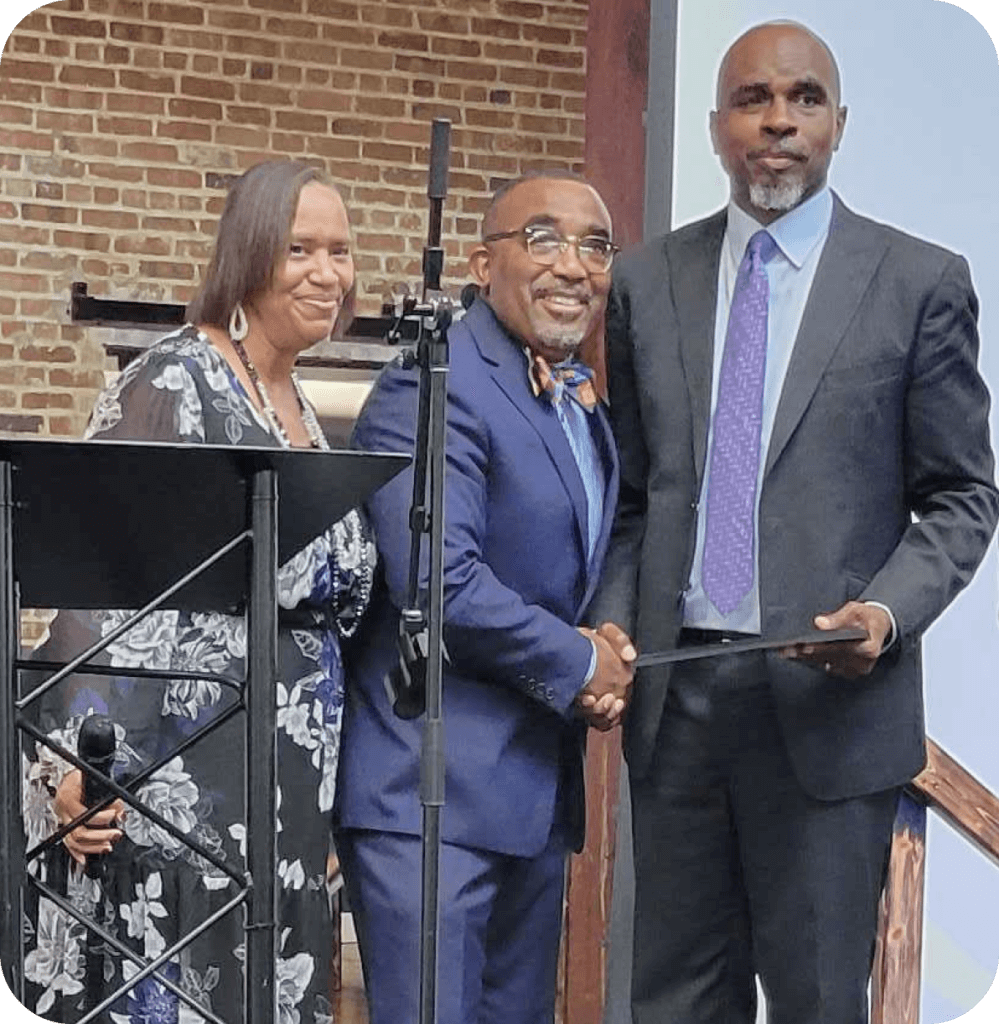 This incredible effort led to their recognition at the COGIC International AIM Convention this past June. Bishop Vincent Matthews, President of the Department of Missions for the COGIC, awarded the Citizenship Award to Pastor Ron on behalf of his local church family and awarded similar awards to other volunteers, who had championed the effort during those critical times.
Honored to receive the award, Pastor Ron emphasized that this work would not have been possible without the unwavering dedication of everyone involved. "Whether they volunteered one second of their time or passed out one ounce of food, their labor of love was not in vain."
Whether it's distributing meals or through any of its many mission-driven projects, Hope Worship Center COGIC will continue to support and serve its community in every way it can. They've shown us that when we work together with a shared purpose, we have the power to achieve the extraordinary and touch the lives of many.