The animated short film "The Power of Hope" directed by Kalia Love Jones came up just short of being a 2021 Academy Award nominee.
The film tells the story of an aspiring architect, who after falling into despair over her mother's illness, finds inspiration from a Michelle Obama speech. Jones was disappointed about the Oscar news but she has hope she'll win the coveted award in the future. And considering she's only fourteen, she has plenty of time.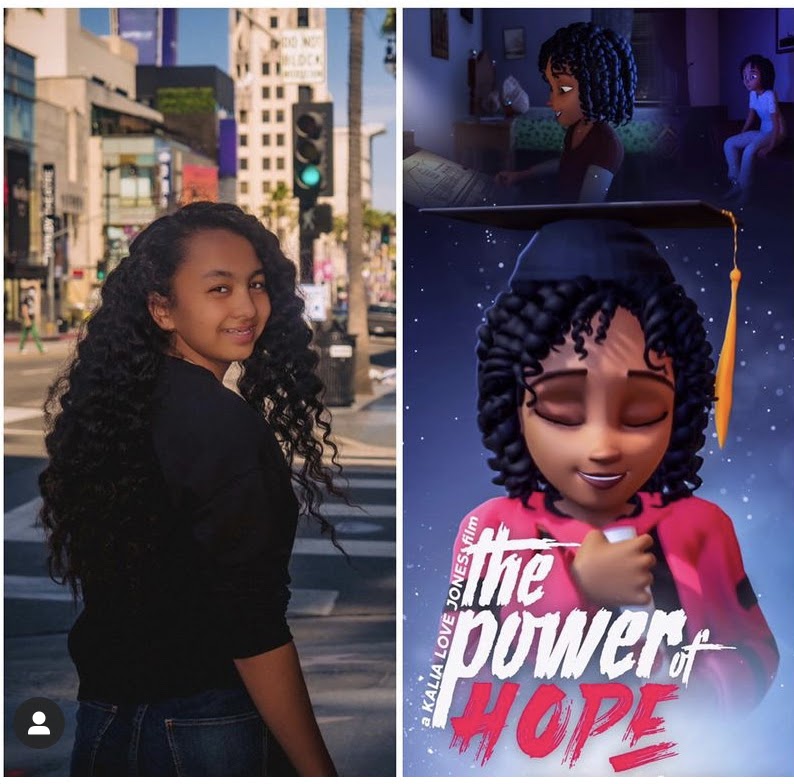 The animated filmmaker heard Michelle Obama's speech and was moved. "It is our fundamental belief in the power of hope that has allowed us to rise above the voices of doubt and division, of anger and fear," Obama said, "If we work hard enough and believe in ourselves, we can be whatever we dream, regardless of the limitations that others may place on us." Although she didn't get an Oscar nomination, Jones made history in March by becoming the youngest filmmaker nominated for an NAACP Image Award.
In order to fund her film, Jones used birthday money along with the money she earned from recycling. Truly, is there a better example of the power of hope than a film about hope from a fourteen-year-old, girl of color who had a dream, worked hard to achieve it, and although faced many obstacles, kept the hope, and made it all the way to a national stage?
What is National Month of Hope?
National Month of Hope was founded by a nonprofit leader. Dr. Rosalind Tompkins began it as an awareness campaign for the nonprofit organization, Mothers in Crisis. The charity helps families lead drug-free lives by finding hope and connections.
"Whether you've lost a job or a loved one, or you're experiencing general feelings of despair in these turbulent times, hope can give you strength, and as long as there is breath in your body, there is still hope, " says Dr. Tompkins.
Mothers in Crisis began as a support group for women, grew into a full-service non-profit organization providing community-based prevention, intervention and outpatient substance abuse services. Their awareness campaign has turned into a global movement of hope.
7 Steps to Spreading Hope
This year's National Month of Hope challenge set up by the Women in Crisis is to host a Hope Retreat for your organization. However, if you aren't up for an entire retreat, their website shares a few easy steps to help "Think and Imagine Hope." Although, these steps can be used wherever you may find yourself in the company of someone who needs help.
First, Identify someone who needs Hope.
Second, Prepare yourself for the conversation. For example, turn on your belief that things can get better. Access your unconditional love.
Next, Go to them and look them in the eyes and say something like, "I care about you and wanted to check in with you to see how things are going."
Then, Listen. As they share, listen to them with a "hope" face. One that is warm, non-judgmental, and inviting.
After that, Encourage. When they are finished, share encouragement with, "I can understand why you might see things that way." Then ask them, "Deep down, what do you want most?"
Following that, Empower. After listening to their answers, empower them with, "I have an idea, may I share it with you?"
Finally, Wrap-up. Leave them with a jolt of personalized hope. "Just know that I am here for you and I believe that things are going to get better because remember, as long as there Is breath in your body, there is hope."*
Hope Comes in all Forms
Kalia Love Jones found hope in the form of a Michelle Obama speech. As a result, she created art from it that in turn offers hope to others. Often hope is best cultivated through envisioning a better future. Art is a powerful means to offer hope. Similarly, some nonprofits choose to offer hope to young people who have dreams and talents of artistic expression. Here are a few that use Givelify to spread hope in their communities:
Inner-City Arts Academy
The ICAA believes that the arts and creativity are transformational. Inner-City Arts envisions a society that honors the human capacity for creativity. They also value its cultivation in the education of young people.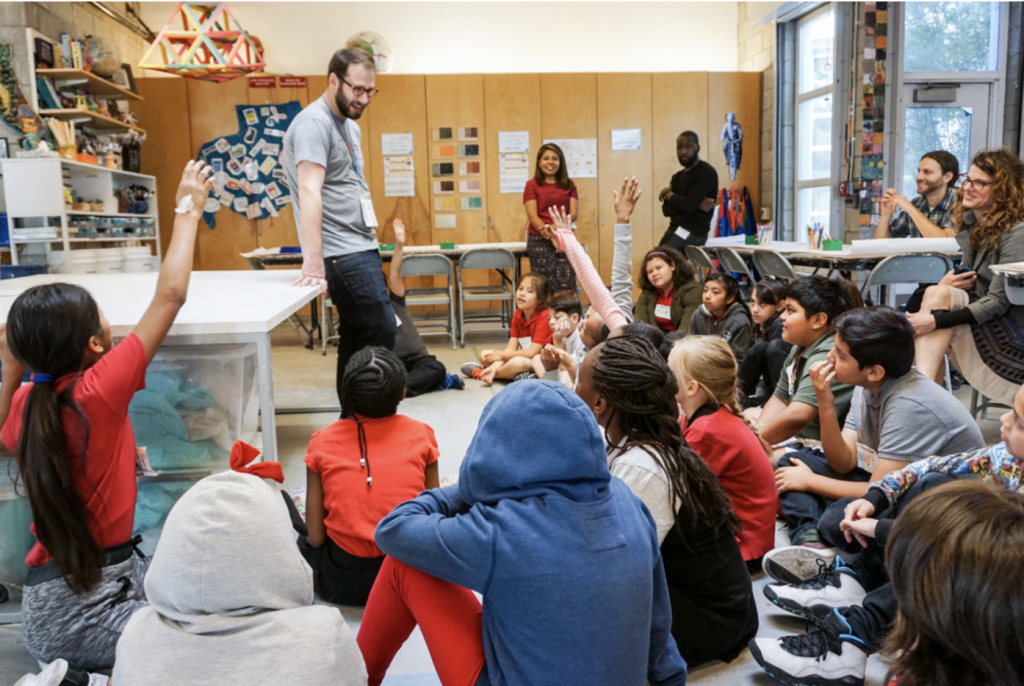 Inner-City Arts teaches Visual Arts, Creativity Lab, Dance, Drama, Music, Ceramics, Digital Photography, Film Production, Graphic Design, and Animation.
World Changers School of the Arts
The mission of the World Changers School of the Arts is to provide a secure, environment focusing on academics, arts, and entrepreneurship. They offer a nontraditional setting where everyone (students and teachers) can be free to thrive creatively.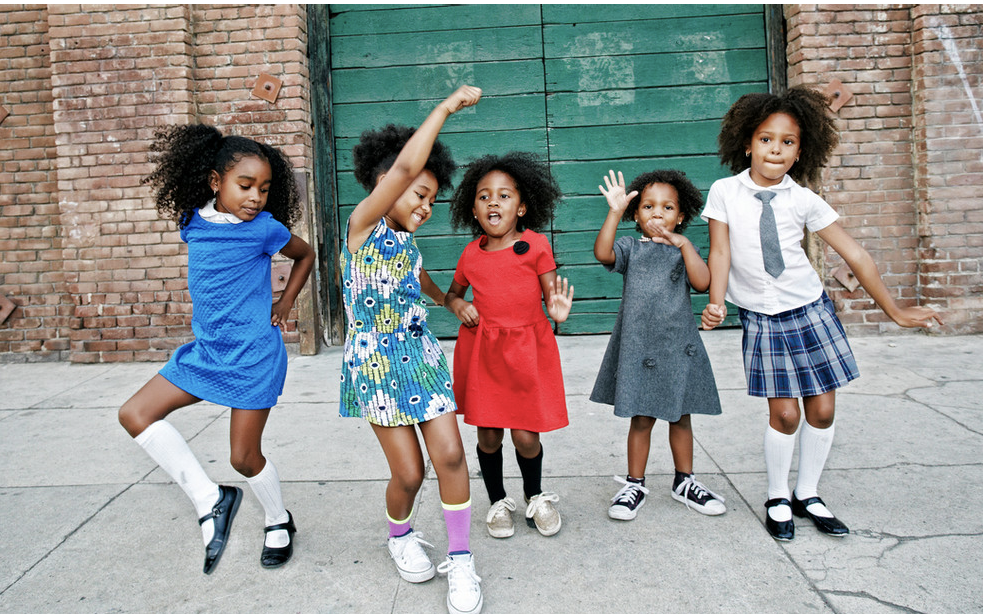 Unity Performing Arts Foundation of Chattanooga
This performing arts organization focuses on empowering and developing young people in the areas of artistry, character, and leadership.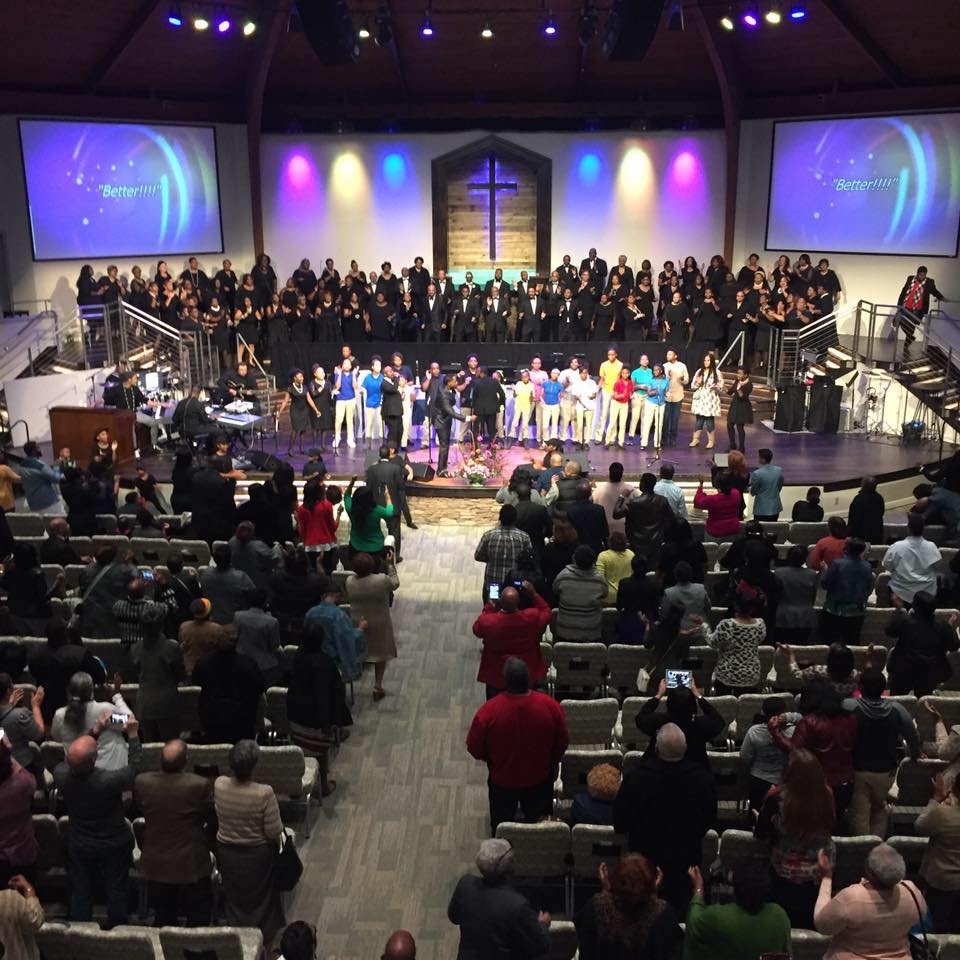 In addition, UNITY focuses on promoting soulful art forms in the areas of choral music, dance, drama, creative writing, oratory, and instrumental music.
Genesis Advance Performing Arts Society
GAPAS believes that the value of the Arts is immeasurable and highly educational. As a result, GAPAS offers both education and entertainment to all of its local and international communities.
---
Share Hope This Month
Whenever Givelify users donate, they are offering hope to their place of worship or their favorite charity. Another way to share hope this month is by adding an encouraging note after you give. Whether you use an iPhone, Android device, or are giving online, you have the ability to add a memo line when making a donation.
You can select from pre-set messaging or create a personalized memo of your own. If you haven't identified a charity to support, you may want to look at the trending causes on your Givelify home page or search by cause.
Haven't yet downloaded the app? Do it now to share hope!