Community Impact Driven By Faith Leadership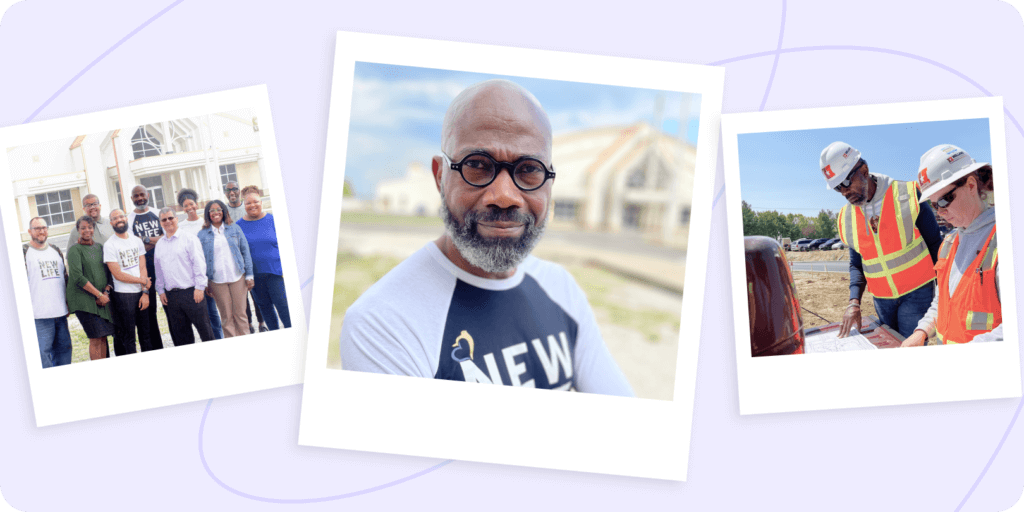 Community Impact Driven By Faith Leadership
Community impact is essential to the legacy of many spiritual leaders today. It positions them as a source of hope, inspiration, and positive change for their congregations.
Bishop Geoffrey Vincent Dudley, Sr., senior pastor of New Life in Christ (New Life), is a prime example of a visionary leader who celebrates his impact through the success of those whose lives he touches.
His own journey is a prime example of how outreach and a focus on improving the lives of those close to you can have a powerful and lasting impact. Bishop's early years in ministry were inspired by a vision to meet , beginning with small Bible study groups hosted in a friend's home. Guided by a shared vision, the group began to pool resources to expand the ministry, growingnto a global movement of generosity with over 2,000 members.
Reflecting on the importance of generosity, Bishop Dudley states, "Everyone I know wants to have impact beyond their current being. It's a part of our humanity."
This is clearly reflected in the guiding principles of his congregation, which refers to its members as "Life Changers."
"At New Life, we believe in a holistic ministry for the entire family, grounded in love and carried out in every area of people's lives."
– Bishop Geoffrey Vincent Dudley, Sr.
Achieving community impact through spiritual growth, education, and economic development is New Life's core mission.
"We must be the kind of church that touches every aspect of a person's life. If we are just coming to church and not impacting anyone, we [might as well] stay home," he continued.
The commitment to transforming lives beyond the pulpit is a testament to his unwavering faith. Under his leadership, New Life's community impact has expanded globally — from building local senior residences to a school and medical clinic in Liberia.
Spiritual leaders leading by example are unsung heroes who inspire the good in people both within and beyond their congregations. By championing causes and outreach in their communities, faith leaders foster hope, unity, and action that lead to transformational and lasting change.
How your place of worship can grow its community impact
Lead with purpose
Growing up as a "PK" (pastor's kid) exposed Bishop Dudley to the inner workings of the church early on and he began ministry at 13 years old. This early exposure helped him determine the type of spiritual leader he wanted to become — one of purpose, integrity, and compassion.
"When I was in high school, I [wanted] to be a pastor of a very large church," he said. "[I knew] it was going to change lives."
"My call, my aspiration, my deepest desire is to know that I've impacted somebody's life for the good," he continued.
This guiding vision and sense of purpose is how Bishop Dudley has shepherded his congregation to transformative levels of faith and generosity.
Leading with purpose and clarity inspires and allows your members to connect deeply with their faith. In turn they reach out and drive positive impact and inspire others.
Empower your community through generosity
As the faith leader, your teachings around generosity and giving back are central to the mission and outreach of your organization. You touch the lives of each of your members, and you offer wisdom and provide guidance as they navigate their lives.
Leading through generosity and compassion inspires the same in others, and in turn creates impact far beyond what one individual can accomplish on their own.
Through New Life, he spearheads community initiatives ranging from the development of a residential community for senior citizens in O'Fallon, Illinois to international outreach.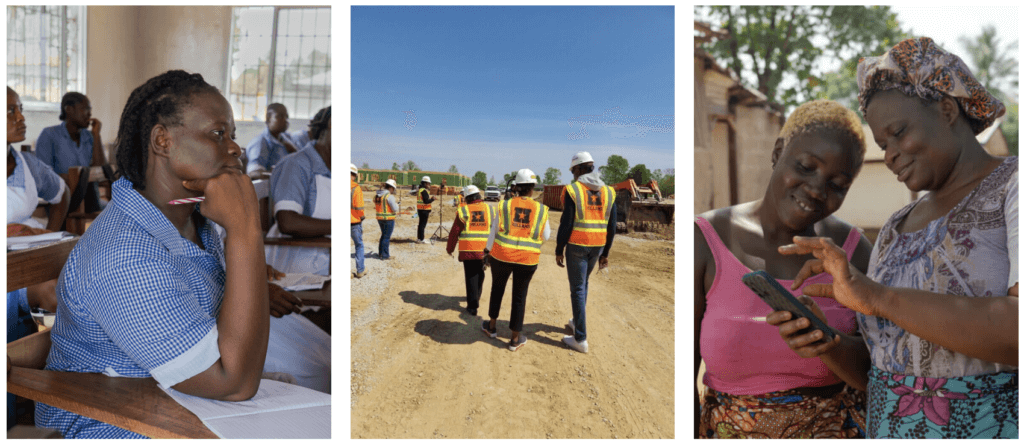 A particularly impactful project is the development of a school and medical clinic in Monrovia, Liberia, which will provide educational and healthcare resources along with employment to the local community and surrounding areas. The generosity of a congregation in Illinois will forever change the lives of a community on a different continent.
Bishop Dudley's recounts how meeting an ambitious woman sparked his desire to do more global outreach.
"I met Varbah on our medical mission trip to Africa," he said. "Upon meeting her, I [learned] that her aspirations of becoming a registered nurse were [hindered] by her lack of funds."
"We decided to get her through nursing school so that she could change the lives of many more people," he continued.
Varbah graduated nursing school this summer and will work at the medical facility being built in Monrovia. Bishop Dudley attributes this remarkable triumph to the power of generosity: "Generosity leveled up Varbah's life," he said. "And when Varbah's life leveled up, she leveled up everyone she touched."
Givelify was so inspired by New Life's transformative work that we sent a film crew to Liberia and captured the story in Life Changers, the new short documentary that follows Varbah's journey.
How is your place of worship creating community impact?
Congregations are essential to serving the unique needs of their communities. From food pantries to educational programs and disaster relief efforts, positive impact takes on many different forms.
According to the Giving in Faith report, churchgoers desire to see even more community impact in their places of worship. This includes elderly outreach, support for women, and mental health.
Faith leaders like Bishop Dudley are stepping up to fill gaps and address unmet needs in their communities. In fact, 82% of faith leaders reported that the desire for community support led to increased outreach in their congregation. This alone is a testament to the importance of championing community causes in your place of worship.
How does your faith-based organization take into account the issues that are important to your congregation? Are there any local, regional, or global initiatives you're currently working on? How do you keep your congregation actively involved in supporting your mission?
And how are you sharing your story?
One way Bishop Dudley is able to connect the mission with the outreach is through digital giving that allows people to give when they are inspired, at any time and wherever they are. With online and mobile giving platforms like Givelify, New Life has expanded its membership and grown generosity to a global level.
Grow community impact and generosity in your congregation by:
Defining your mission: Clearly articulate your organization's mission and vision to your members and community. This can inspire people to get involved and support the church's initiatives.
Identifying community needs: Ask your congregation about specific challenges and needs in the community, so you can tailor your outreach efforts to address these needs effectively.
Offering a digital giving option: Choose a reliable online giving platform that is easy for both members and newcomers to use. Givelify provides your supporters with a secure, convenient way to give to their place of worship.
Communicating impact: Openly communicate the impact of donations and how they align with your church's mission and values
Be inspired by more inspirational stories of generosity
Each of us has the power to do good and we are surrounded by inspirational people who change lives each day.
Be inspired and see how your organization can impact lives in your community: watch New Life's powerful story and explore the Givelify Bravo! Stories of Good collection to see how small acts of generosity can create lasting change.
Each of us is a life changer.