Brackets for Charity: How Givelify Uses the Tournament for Good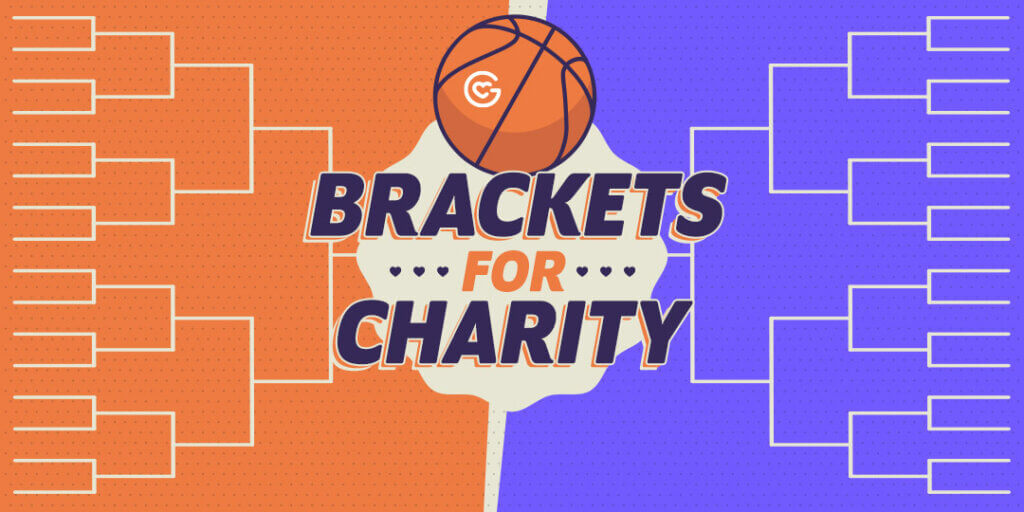 Many workplaces have pay-to-play NCAA basketball tournament pools. I'm a huge basketball fanatic—whether it's watching or attending games at the professional, college, and high school levels (both men's and women's games), coaching youth league teams, or playing pickup games at the park. I just never felt right participating in betting.
Still, when it comes to the March college hoops tournament, it's fun filling out brackets and talking good-natured smack as the rounds progress. Hardcore fans like me who make selections based on season records, rankings, quadrant wins, injury reports, and so-on, compete against people who pick winners based on team colors or which mascot they think is cuter (I have an affinity for Stanford University's "unofficial" mascot, a walking fir tree). And that's all part of the enjoyment.
Brackets for Charity Turns Games Into Giving
Several years ago I created Givelify Brackets for Charity as a way for people throughout our company to participate in the fun of the tournament while making a meaningful, positive impact in our communities.
Our pool works much like any other: join the online group, make your selections, and track your standings throughout both the men's and women's college basketball tournaments.
But there's a major difference. There is no monetary buy-in to fill out a bracket. Also, the winner of each pool receives a company donation in their name to the charitable organization of their choice.
I happen to have won the pool every year (I swear it's not rigged), and I chose to send my donations to Kentuckiana Pug Rescue, a nonprofit pug rescue group with which I also volunteer.
Inclusiveness and Walking the Walk
Historically, NCAA bracket pools have focused almost exclusively on the men's tournament. But in keeping with our commitment to diversity and inclusiveness, I felt it was critical to include a women's bracket in our pool.
Givelify's corporate values—and indeed the values of our society in general—must be reflected not only in our hiring practices, but in all phases of our culture.
One of the main reasons I came to work for Givelify over eight years ago is we as people and as a company have always placed integrity above all else in everything we do. We don't just pay the corporate lip service to giving back. We believe deep in our hearts that we must walk the walk. This even applies to our fun times.
Join the Fun and Make a Difference
Whatever your company's or organization's mission, in the age of COVID-19 and the accompanying shift to remote work and worship, it's more important than ever to provide opportunities for collegiality and fun—the water cooler talk—that are integral to fostering a positive culture.
When you can turn fun into a way to make a tangible difference, putting others before yourself and making a fruitful contribution to the world, everybody ends up a champion.
You can create your own brackets for charity pool. There are several websites and mobile apps that run free bracket challenges for both the men's and women's tournaments, including ESPN, CBS Sports, and the NCAA.
A pool for your organization is easy to set up and share via email, social media, or your own website. Just remember to make your selections by Thursday, March 17, when the 2022 schedule kicks off.
Important tip: If you promote your pool online, be sure you don't use any copyrighted images or the term "March Madness," as these are registered trademarks of the NCAA.
Have fun and enjoy the tournament!