Thank You for 7 Years of Simple, Beautiful, Mobile Giving
The inspiration to give can happen in an instant. At any place and at any moment, anyone can feel the desire to give to their church, their community, or their fellow man. This month at Givelify, we're celebrating seven years of bringing more joy, more beauty, and more simplicity to the giving experience through mobile giving.
We are grateful for the opportunity to help our nearly one million donors change the world, one simple, joyful gift at a time. And that generosity is on full display with close to 50,000 organizations trusting Givelify with millions of dollars in donations every day. As we look toward the future, we're taking a moment to reflect on our journey, and thank you for being a part of it!
Mobile Giving in the Beginning
Before Givelify, I found myself in many situations where I was inspired to give but didn't have an easy way to do it. There were times when I would attend church, but I didn't have any cash to put into the offering plate. There were times when I attended fundraising events, and I had forgotten to bring my wallet.
Back then, there were online giving options, but they were too cumbersome and complicated. In my heart, I wanted to give. But, it wasn't easy to give in the exact moment I was inspired to do it. Therefore, I missed out on opportunities to support causes I was passionate about. Meanwhile, countless organizations missed the chance to gain a new supporter.
One event, in particular, I remember very well. It was a gala for an organization that focused on preparing young, fatherless boys for manhood. I was so inspired by the mission when it was time to donate, I took two pledge cards. I filled one out and turned it in that night. The second one, I took home to serve as a reminder to follow up with a donation. Months later, when I was cleaning out my desk and found that unfulfilled pledge card, I knew it was time to create a solution.
There's Not a Mobile Giving App for That?
The idea behind Givelify is simple. I believe that everyone inherently wants to do more good. I wanted to remove barriers to giving and help others turn a good intention into a generous action with three easy, fast taps on a smartphone. You often hear, "there's an app for everything." However, at that time, no one had created a giving app like Givelify. I set out to build a first-of-its-kind app that empowered individuals to give whenever they felt inspired to do so.
I took the idea for Givelify to investor after investor. From Indiana, to Texas, to California, and New York, everyone I talked to said no. They didn't think Givelify would work. But I knew this problem was real. I had lived it and was determined to make giving a more beautiful and easier experience for others. Through sacrifices of my own and a community of friends who believed in this vision, Givelify debuted in January 2014.
Mobile Giving Grows Giving
In our first three months, donors made over $100,000 in charitable contributions. In the next three months, they gave over $1 million. Just six years later, organizations across the country have received over $1.5 billion in generous donations from Givelify donors.
Our truly grassroots movement began with us knocking on the doors of churches and nonprofits. It grew quickly, and our growth confirmed that generosity was boundless. It inspired and strengthened our commitment to our mission.
Time and time again, places of worship and nonprofits have witnessed how mobile giving can unleash a new level of generosity among their supporters.
"This app has been a significant blessing to our ministry," said a senior pastor at a church using Givelify. "Giving has increased by just over 45 percent from last year."
COVID-19 Changed Everything
Before COVID-19, many donors, especially millennials, warmly embraced Givelify and used it to support their favorite place of worship, nonprofit, or cause. The pandemic expanded the Givelify donor base to include boomers, who found giving with Givelify to be delightfully easier than expected.
One donor shared this experience. "Up until the pandemic started, I only paid my tithes and offerings with a check…I was forced into electronic giving, due to the pandemic, but it has been great….the system requires me to click one button to repeat my gifts every two weeks. I love it and will continue to use Givelify when we return to regular church services."
Despite the economic uncertainties facing our churches, faith institutions, and nonprofits, their relentless work to uplift our communities has been an inspiring force, especially over the past year. It is a privilege to assist these amazing organizations, as they change our world.
Stella summed up her satisfaction this way. "We've been collecting donations as goodwill for people of our community in need. We were using physical boxes, but malicious people keep robbing them. We switched to use Facebook's donations system. However, after we realized Givelify has less commission per donation, we switched to it, and we are happy."
Our Giving in Faith report found nearly 20 percent of people are giving to multiple organizations during this unprecedented time of need. They are finding Givelify to be the right place for making and tracking all of these gifts across the many organizations they turn to when they want to do more good.
"I love the ability to give to my local church. I also appreciate being able to give to other churches I visit or want to support," said one donor. "This is the right app for the right time and I'm glad it's available."
Nearly 60,000 Reviews Later…and Counting
While it feels rewarding to see nearly 60,000 people review the Givelify mobile giving app 4.9 out of 5 on the App Store and Google Play, I have come to respect and appreciate the power of American generosity more than ever.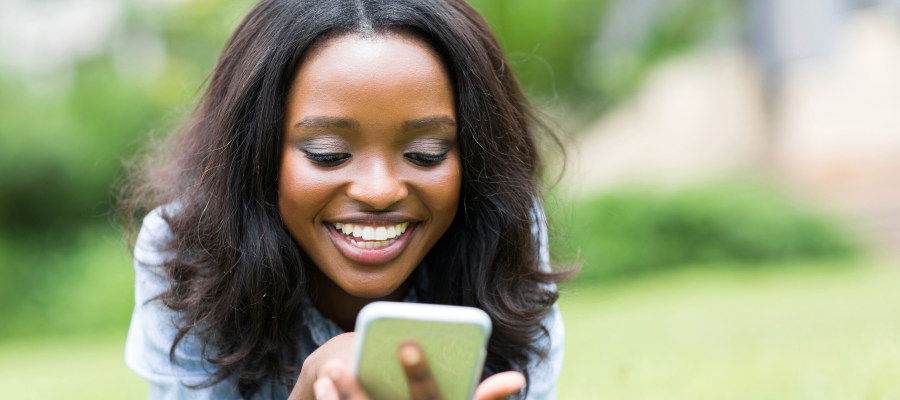 During good times, our community of donors didn't stop challenging themselves to be more generous. And during the pandemic, they took generosity to new heights despite bleak economic forecasts. Thank YOU for making Givelify your home and the place where good people come to do more good together. Also, thank you to the organizations who have partnered with Givelify to grow their donations and further their mission.
Giving is a beautiful thing, and in 2021, I look forward to all the beautiful things we will do together.